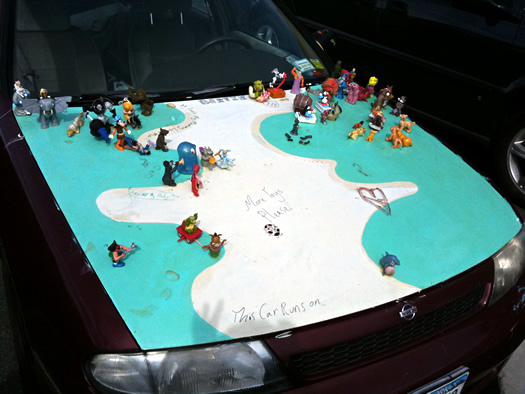 While we're on the subject of art cars: we passed this car in the parking lot at Colonie Center this past weekend.
It's a compact Nissan with with figurines stuck to the hood. And the trunk was covered in chalkboard paint, with an accompanying bin of chalk. People had written messages all over the trunk (among them: "Freakin epic car dude!!!").
A few more pics after the jump.