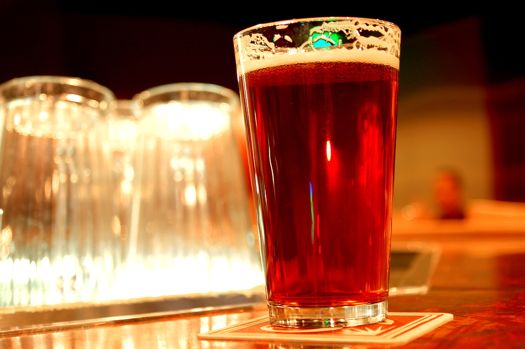 After today's post about the seemingly-narrowing race for governor between Andrew Cuomo and Carl Paladino, Jeff suggested we do our own one-question poll.
The question: which candidate would your rather have a beer with? We're pretty sure we know what Jeff is getting at here (you probably do, too -- more after the jump), so let's go with it. And just to mix it up, we'll add Rick Lazio into the mix.
Push all the stuff about parties and policies and platforms to the side -- just on the basis of personality alone -- who would you rather have a drink with?
We'll post results of this completely un-scientific poll at the end of Thursday.
About all this...
OK, so what Jeff is probably getting at is the idea that people who aren't diehard party members end up voting for the candidate who seems most likable -- or, to put it another way, the candidate with whom you could see yourself having a beer.
This actually works pretty well when you apply it to the presidency. Think back for the last handful of elections -- you could make a pretty good argument that the less-stiff of the two candidates has won each time. In 2004, there was actual polling on this question -- 57 percent of people said they'd prefer to have a (non-alcoholic) beer with George W. Bush.
There's some good evidence that people make voting choices based on all sorts of cues that have nothing to do with how a particular candidate is going to handle the budget (or whatever issue). For example, a recent paper from researchers at MIT reported that people in the US and India were able to predict the outcome of elections in Mexico and Brazil with surprising accuracy by simply looking at black-and-white photos of the candidates. And these sorts of judgements show up in other contexts, too. For example, in one study researchers found that judgements people made after watching short, silent film clips of teachers were predictive of end-of-semester student evaluations.
Ha! Back in 2005, the The Onion made fun of the "have a beer" notion -- "Long-Awaited Beer With Bush Really Awkward, Voter Reports"
photo: Michael Fajardo (Flickr user mfajardo)
Hi there. Comments have been closed for this item. Still have something to say? Contact us.