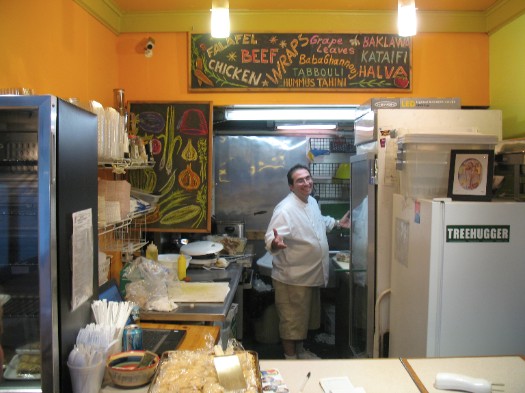 Help is on the horizon for those of us going through chicken shawarma withdrawal.
Al-Baraki is coming back.
The Lebanese restaurant was a big hit when it moved to Lark Street from Troy, but a fire in the building next door closed them down in the spring.
We followed up on a tip from Ryan and it turns out that Paul and Simone Chedrawee are reopening Al Baraki -- but not on Lark Street. They're heading to Remsen Street in Cohoes.
It's a much larger space than the old Lark Street location, with tables and expanded menu.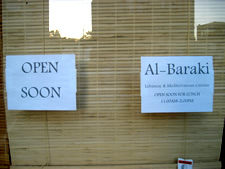 Simone and Paul are getting the new Cohoes location ready to open in early October and are planning a grand opening celebration in mid-October with food, music and belly dancers.
Al-Baraki on Lark Street was a tiny place with a small kitchen and take out menu. The new place will have seating for fifty to sixty people and an expanded menu. They'll be open for lunch Tuesday through Saturday and for dinner Thursday though Saturday -- at least to start. They may expand their hours later as business picks up.
Al-Baraki started out in Troy, in the space that is now Beirut. When the fire shut down the Lark Street location, Simone and Paul had to decide what they were going to do next. " We loved being on Lark Street," Simone says " and we loved our customers. But it was taking so long to repair the building. Also, the space was so small we could not expand the business the way we wanted to."
Since the fire they've been working on packaging their food --including their amazing garlic paste --and selling it in co-ops and ethnic markets around the Capital Region. "But customers kept asking 'When are you going to reopen.'" Simone says.
"When we opened in Albany," she says, " we handed over the Troy business to wonderful people who make very good food. We didn't want to open the same kind of business in the same city. We really love Cohoes. It's such a great old city and we were able to get this really nice space. It's right off 787, and we're ethnic food, so we think people will come."
(Thanks, Ryan!)
Earlier on AOA: Bread and Jam closing
photo: Ryan H
Hi there. Comments have been closed for this item. Still have something to say? Contact us.