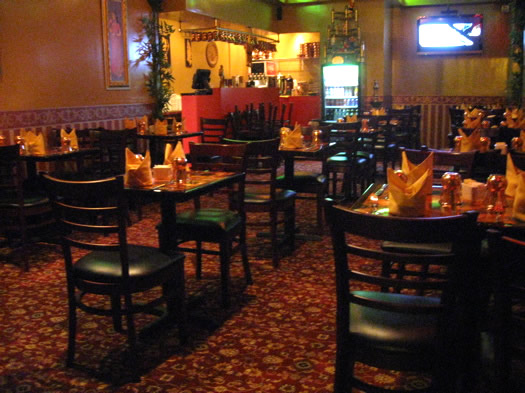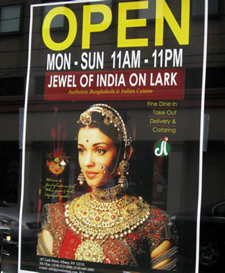 The intersection of Lark, Central and Washington in Albany -- already home to three nearby Indian restaurants -- now has a fourth: Jewel of India, which opened at 187 Lark Street on Saturday.
Jason and Shadi emailed with an early word:
The food was surprisingly good! They have a real tandoor, so the murg tikka comes out juicy on the inside and burnt on the outisde - perfect! The naan and lamb biryani were also good. The prices were very reasonable.
Jewel of Indian joins LaZeez (at 35 Central) and Aashiana (at 31 Central) and Gandhi (at 1 Central) all within a block radius block from that intersection. And, just a few blocks away at Lark and Madison, is Tandoor Palace.
Indian food isn't approaching sushi-like levels here (yet), but there do seem to be a lot of choices now -- both in Albany and around the Capital Region.
Now we could really go some lunch buffet...
Find It
Jewel of India
187 Lark Street
Albany, NY 12210
Hi there. Comments have been closed for this item. Still have something to say? Contact us.