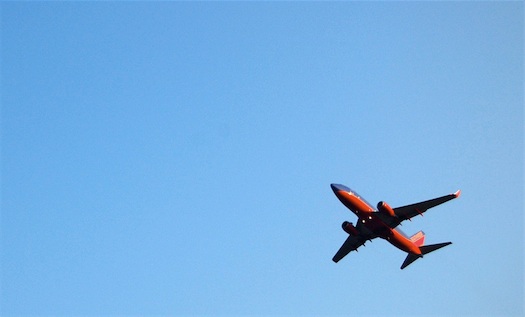 The arrival of actual winter weather this week had us thinking about warmer places -- specifically, about places that are warm in February. Because it's right about that time of the year that we usually become officially sick of winter.
With that in mind, we curiously scanned Southwest's winter fare sale this week for ALB-to-(insert other place) specials. There were a lot of warm-weather options -- but which was the best non-winter value?
So, we did some quick math to determine which spots would get us the most degrees for our airfare dollar.
Here's how this work
We pulled a handful of warm weather spots form Southwest's menu of special fares from Albany. Then, using Weather Underground, we pulled the average February 1 high temp for each place. We then divided that temperature by the to-and-from airfare price (it's Southwest, so we just multiplied the one-way fare by 2). We used Southwest because... well... there was an easy list.
Thrown into the mix for perspective: a few cold-weather spots (hello, Minneapolis).
This was mostly for fun. You should probably think twice about using this for anything commercial or meteorological. Also, your seats should be in the full upright and locked position.
The results
Discussion
As we expected, Florida spots fared (ha) well in this ranking, though Tampa wouldn't have been at the top of our FLA list. While West Palm and Ft. Myers didn't have low fares, they did promise high temps. And we were surprised by Las Vegas -- its average Feb 1 high is just 60 degrees. Not a good bet, Vegas.
By the way: the average high temp on February 1 in Albany? 32 degrees.

photo: Flickr user samholland
Hi there. Comments have been closed for this item. Still have something to say? Contact us.