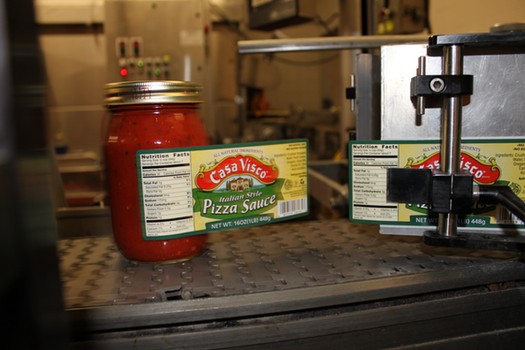 By Liz Clancy Lerner
When people think of eating locally, they often picture farmers' markets and road-side stands, but there's this whole other world of regional fare: local manufacturers of food.
Casa Visco is family-run tomato sauce company in Schenectady. Carmella and Joseph Viscusi, Sr. started the company as a small wholesale grocery in 1945. The first sauce "factory" was in their basement. Today, Casa Visco makes 30 varieties of tomato sauce (including a kid's sauce, an allergen-free sauce and a fat-free sauce).
Cousins Adine and Michael Viscusi are the third generation to manage the company. On a recent visit to their factory, they showed us how their sauce goes from tomato to jar...
Early each morning one of the company's 15 employees takes fresh onions, basil and garlic and sautes them in olive oil.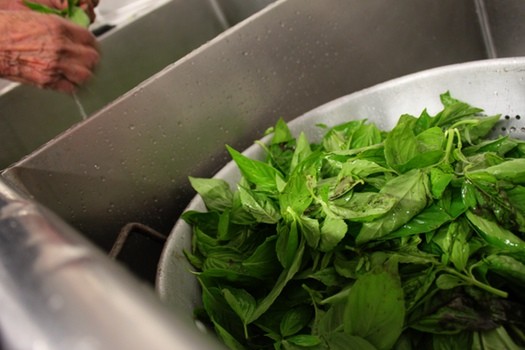 Then the vegetables are added to tomatoes (from California) which are then put into a large pot. The mixture is cooked for two to three hours.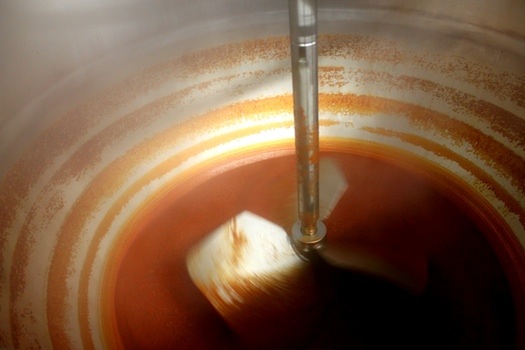 The sauce then goes through a food pump and into jars.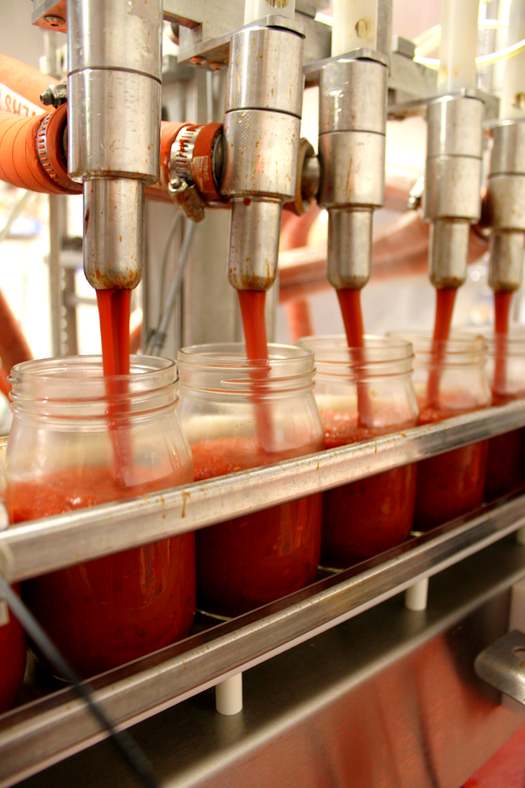 A machine then places the lids on the jars and the bottles are X-rayed (to check for foreign objects that shouldn't be in there).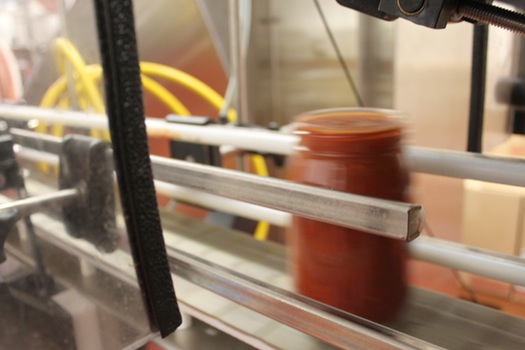 The jars are then washed, dried and cooled down by another machine.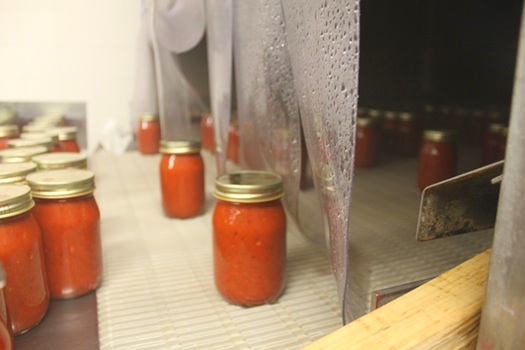 And they go through one more machine to get labeled.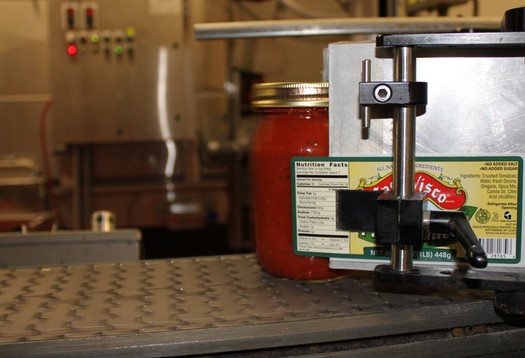 The sauce is then ready to go. The jars are packed in cases and shipped around the country.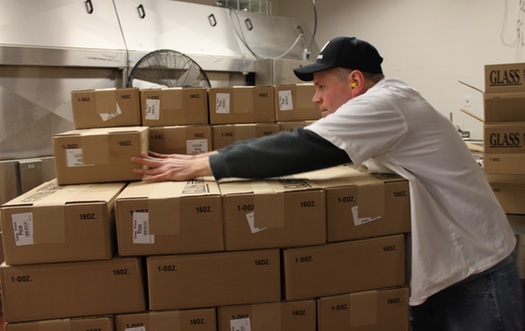 Casa Visco typically makes 1,000 cases of sauce a day -- that's 12,000 jars. The factory is in production 10 hours a day Monday through Thursday, but lately they've been running the factory on Friday and Saturday because demand has been up. When it's cold out, more people want comfort food. (September through April are their busiest months.)
Locally, you can find Casa Visco in Price Chopper and Hannaford (where they were recently featured as a "close to home" company). They give back to the community, too: for the past two years they've donated $25,000 to the Regional Food Bank. And they chose a local artist to design their sauce label.
Find It
Casa Visco
819 Kings Rd
Schenectady, NY 12303
Hi there. Comments have been closed for this item. Still have something to say? Contact us.