Field Trip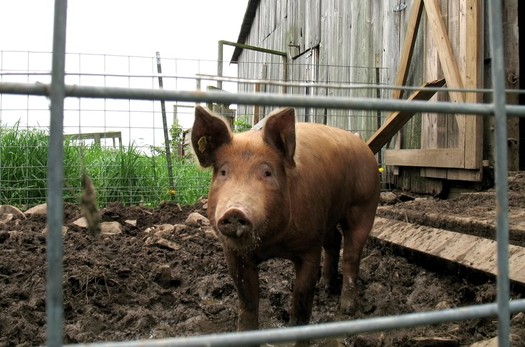 We're always curious about where our food comes from. Not in an obsessive, super foodie kind of way -- it's more just being interested in how something growing in the ground, or grazing in a field, ends up on our plate.
So we recently asked Sarah Gordon, founder of FarmieMarket, if she could show us around a few farms out in the Albany County Hilltowns. Sarah knows a lot of the farmers there through her work with the market. But she also grew up there -- on a farm.
Sarah was nice enough to agree -- and last week we toured a handful of farms with her...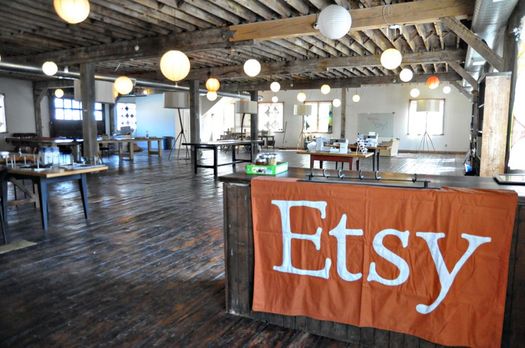 By Siobhan Connally
Inside a sprawling, former cannonball factory in Hudson, 17 deeply creative souls mill about quietly creating magic.
Their daily mission? To make Etsy safe for humanity. Well, that and hula-hooping.
Working at Etsy Hudson may be as close to internet superherodom as mere mortals can come.
It also might just be the best job on the planet.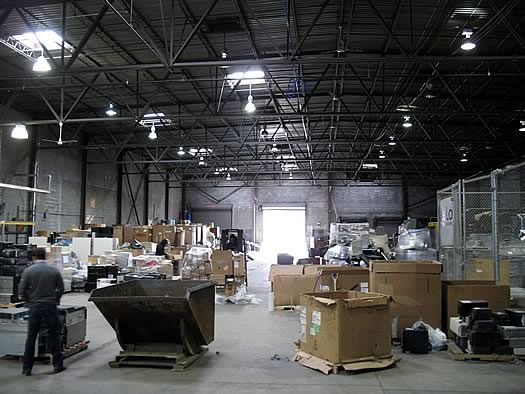 Electronic gadgets are everywhere -- and in greater numbers every day. It's one side effect of an industry in which an item is considered "old" if was released just a year ago.
So, these items often have a short lifespan. And when the end comes, they have to go somewhere -- and increasingly, that place is not a landfill. As of the start of this year, businesses and municipalities in New York State are no longer allowed to pitch electronics into landfills. And by 2015 that restriction will apply to everyone -- even individuals.
With that in mind, a recent invitation to check out an electronics recycling business in south Troy made us curious to see where this stuff goes.
Well, that, and we almost never pass up the opportunity to see stuff get crushed.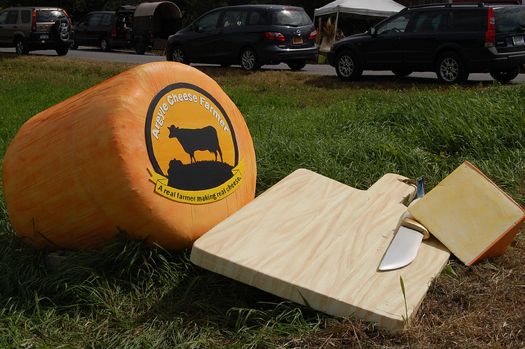 By Tim Dawkins
Back in the 90's there was this DuckTales cartoon where Uncle Scrooge goes swimming in his vault full of money. My childhood dream was doing the backstroke through that vault-- except it was completely filled with cheese -- though it probably would've been generic American.
These days my tastes are much more refined. Oh, I still would bathe myself in cheese if I could, but it would probably be aged in a cave somewhere off the coast of Spain instead of being manufactured in a plant in Boise.
And last weekend I found my cheesy bliss on a trip through Washington County.
By Liz Clancy Lerner
Millions of dollars and years of work went in to building and renovating the five Albany Public Library branches. In the year since they've opened, the branches have proven to be more than just places to store books -- they're interesting public spaces.
If you haven't gotten around to visiting them (and you should), here's a virtual tour...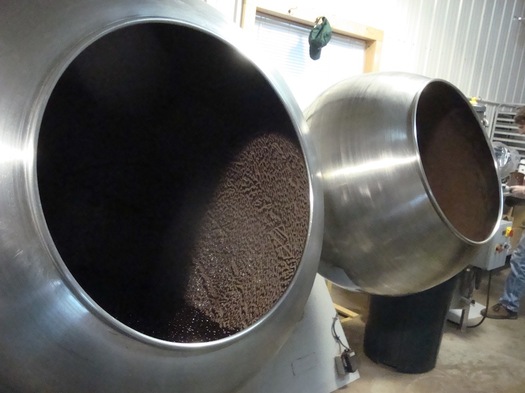 By Akum Norder
Consider the aroma of slow-roasting cashews dusted in curry. Consider the chocolate-covered coffee beans. Or the maple-glazed pecans. Or -- woah, are those pistachios?
No contest: The prize for the Capital Region's best-smelling workplace goes to Tierra Farm, an organic nut-roasting company in Valatie.
The warm, spicy fragrance of roasted nuts is only part of what's appealing about Tierra Farm. The company is working hard to create a product, a business model and a work environment that's consistent with their values. And they look like they're having lots of fun while doing it.
And wait till you taste the chocolate-covered Cajun cashews. ...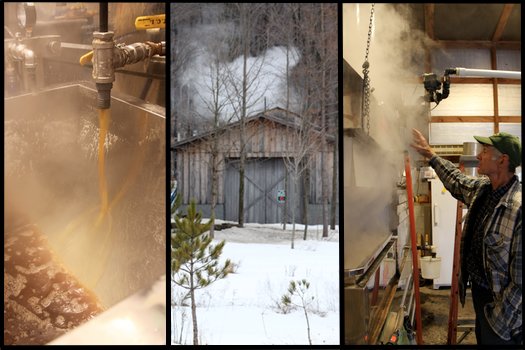 By Liz Clancy Lerner
People are passionate about maple syrup. Take these comments from the AOA crowd in Crystal's post about the best diner breakfasts:
Lfox18 says: "If you need to - charge me more but give me the real maple syrup."
Bob adds: "Pancakes just ain't pancakes without the real maple syrup."
And our favorite by Leigh: "I feel a little odd admitting it...but I actually carry real maple syrup in my purse when going out to breakfast."
Crystal even said within the story: "We can't emphasize enough to every diner out there how gross it is to try and pass off corn syrup as maple syrup. Not the same, not even close!"
We agree.
And this is the time of year when it's made. So in honor of the delicious, sticky, perfect-topping-for-pancakes-and-french toast, we took a visit to the Nightingale Maple Farm in Amsterdam to see how it's done.

By Akum Norder
To a history and architecture geek like me, Linda Ellett is a superhero.
The century-old tiled fireplace stood out like a broken tooth. Its central design was supposed to be a three-tile panel of a reclining Roman soldier, but the first tile -- the soldier's head and chest -- was missing. The team restoring this California home asked: Could Linda, founder of L'esperance Tile Works outside of Saratoga Springs, re-create the missing tile?
Fortunately the panel's original creators, the American Encaustic Tile Company, had included a picture of the full panel in their 1902 catalog. Working from a grainy catalog picture -- and drawing from the style of the two remaining tiles -- Linda recreated the missing piece, accounting for variables such as the shrinkage of the clay and the darkening of the glaze during firing, to match the originals in both line and color.
Tile restoration combines artistry with sleuthing and mathematical exactness. And it's only one part of the amazing work going on at L'esperance Tile.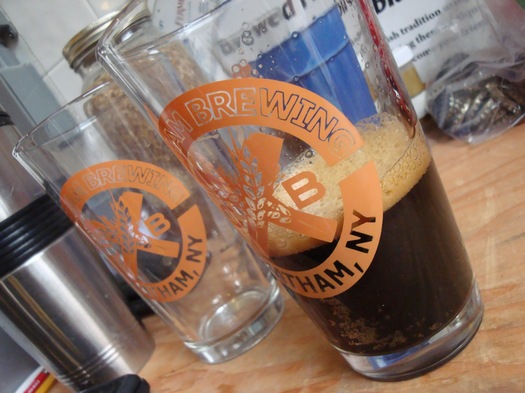 By Akum Norder
Pssst. Hey, buddy.
Wanna try some beer?
I'm gonna send you to a place that doesn't have a street address, and you can buy beer only on Saturdays from 11-2. And no bottles -- only growlers. But don't worry, they'll hook you up.
If you're looking for a brew pub or a fancy tasting room, you might be disappointed with Chatham Brewing. If you're looking for good beer, you won't be.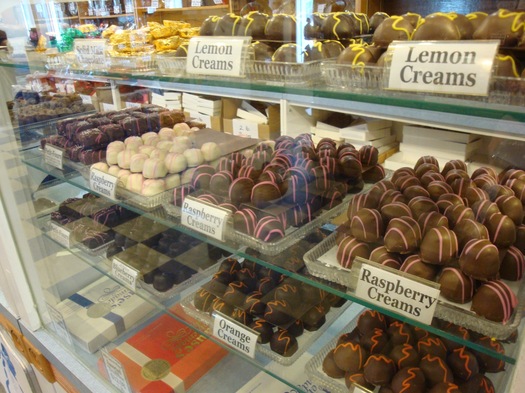 By Akum Norder
Love is great. No question there. But then there's ... chocolate.
The beauty of Valentine's Day is that it lets us indulge in both.
If you prefer your tokens of affection be coated in milk or dark chocolate, then nudge your sweetheart toward Krause's, 1609 Central Ave. in Colonie.
The local candymaker has been sweetening Capital Region life for 25 years. Recently Tom Krause, the owner, gave us a mouthwatering tour.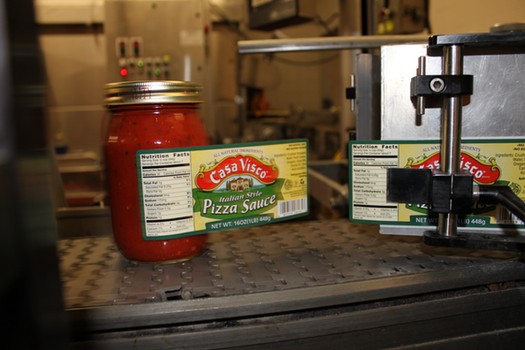 By Liz Clancy Lerner
When people think of eating locally, they often picture farmers' markets and road-side stands, but there's this whole other world of regional fare: local manufacturers of food.
Casa Visco is family-run tomato sauce company in Schenectady. Carmella and Joseph Viscusi, Sr. started the company as a small wholesale grocery in 1945. The first sauce "factory" was in their basement. Today, Casa Visco makes 30 varieties of tomato sauce (including a kid's sauce, an allergen-free sauce and a fat-free sauce).
Cousins Adine and Michael Viscusi are the third generation to manage the company. On a recent visit to their factory, they showed us how their sauce goes from tomato to jar...