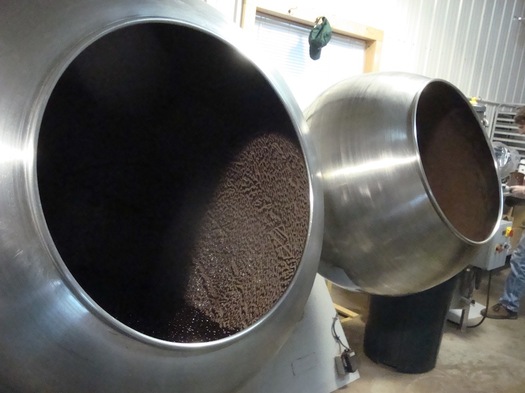 By Akum Norder
Consider the aroma of slow-roasting cashews dusted in curry. Consider the chocolate-covered coffee beans. Or the maple-glazed pecans. Or -- woah, are those pistachios?
No contest: The prize for the Capital Region's best-smelling workplace goes to Tierra Farm, an organic nut-roasting company in Valatie.
The warm, spicy fragrance of roasted nuts is only part of what's appealing about Tierra Farm. The company is working hard to create a product, a business model and a work environment that's consistent with their values. And they look like they're having lots of fun while doing it.
And wait till you taste the chocolate-covered Cajun cashews. ...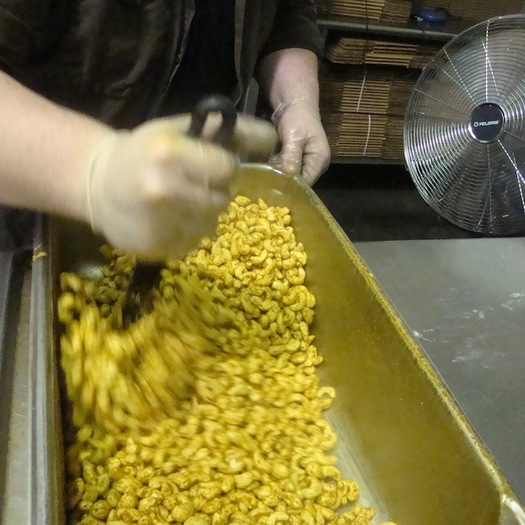 Tierra Farm has been roasting nuts since 2000. What began as a winter project for farmer Gunther Fishgold -- who had run an organic CSA in the Finger Lakes region -- grew to become a year-round operation. But Gunther found that the Central New York winters affected their distribution, so he moved the business to the Capital Region. After a few years in Cohoes, Tierra Farm settled in Valatie, where they've been since 2005.
They sell nuts and dried fruits to co-ops and independent health food stores, as well as directly to consumers through their website. Their products are in stores from Maine to Florida, and into the Midwest.
But don't look for them in your big-box grocery store.
Gunther told the Honest Weight Co-op a few years back that Tierra Farm made a decision not to sell to supermarkets. "Hannaford Bros. has asked to sell their products in its supermarkets, but Tierra Farm has a policy of not doing business with corporations," the Coop Scoop reported.
"At this time we still only sell direct to independent health food stores and coops and not to any grocery chains," said Dan Laiosa, Tierra Farm's head of sales, last week. "We do this so that we can focus on our quality and our customer service. It enables us to have direct relationships with our customers and keep the products at the freshest level for the consumer."
Tierra Farm is a business that makes decisions with an eye on the world at large. Everything they sell -- and every ingredient they use -- is certified organic. And the facility gets 80 to 90 percent of its electricity from solar power.
"We hold ourselves to the highest standards," Dan said.
Quality and care are built into the production process. All their nuts -- almonds, cashews, pecans, walnuts, and more -- are slow-roasted and mixed by hand in small batches. "Quality" is a word that comes up again and again. Besides, Dan says, "We're tasting it constantly."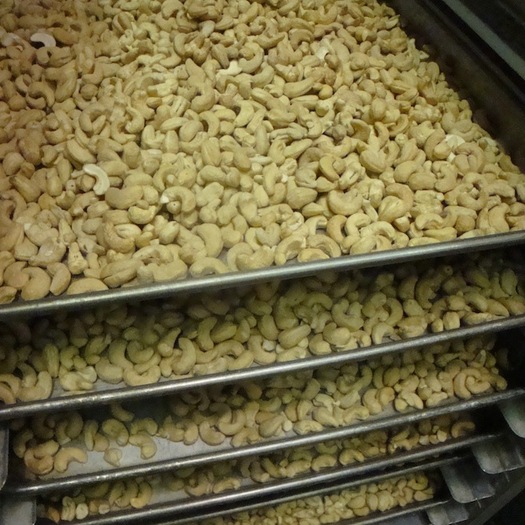 And it's easy to understand why. Their Cajun cashews have a nice bite. Their cocoa-dusted almonds are rich, with an appealing hint of bitterness. But those curry cashews. Man, those are dangerous.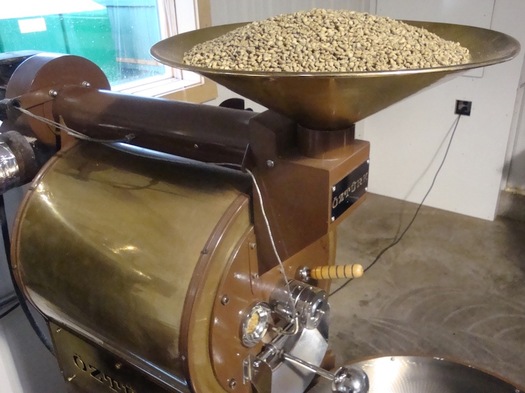 Tierra Farm started roasting fair-trade organic coffee about a year ago. And recently they took on a new project: A coffee house. Earlier this winter they launched Tierra Coffee Roasters -- the former Muddy Cup on Albany's Madison Ave.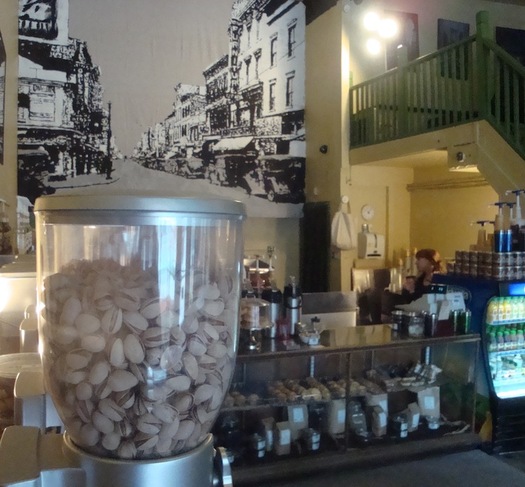 Tierra Coffee Roasters, near the corner of Madison and Main in Albany.
They hope, later on, to open a retail outlet out at their Valatie facility as well. The modern space -- all natural wood and rural views -- already has an airy, welcoming feel, even on a grey spring day. Tierra employs nearly 30 people there; most of them appear to be 20-somethings with beards and plaid flannel shirts. The vibe is loose. Loud music plays. A guy breaks into spontaneous dance at the packing counter.
Tierra's focus on quality goes beyond the product and extends to the work experience. "No one likes to work," Dan said. "You've got to make it as positive an experience as possible."
They recently built a beautiful new break room with a professional kitchen; they've envisioned maybe having a chef come in once a week to cook lunch for the staff. Tierra's 10-acre plot includes a vegetable garden for employees, plus 20 chickens to provide them with eggs.
When you're making something good, and you're trying to do it in a good way, goodness ensues. I'll take my goodness slow-roasted and dusted with curry any day.
Where to buy Tierra Farm products locally
Honest Weight, Albany
the Troy Food Co-op
The Green Grocer in Clifton Park
Tierra Coffee Roasters (formerly the Muddy Cup, Madison Ave., Albany)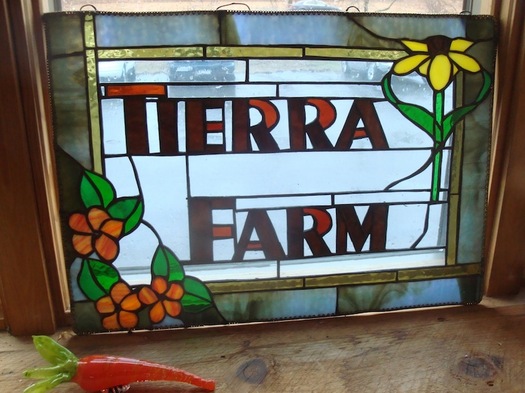 Hi there. Comments have been closed for this item. Still have something to say? Contact us.