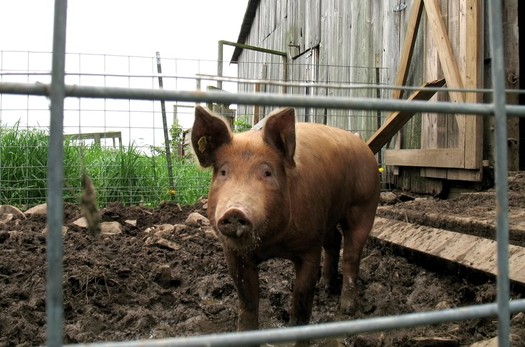 We're always curious about where our food comes from. Not in an obsessive, super foodie kind of way -- it's more just being interested in how something growing in the ground, or grazing in a field, ends up on our plate.
So we recently asked Sarah Gordon, founder of FarmieMarket, if she could show us around a few farms out in the Albany County Hilltowns. Sarah knows a lot of the farmers there through her work with the market. But she also grew up there -- on a farm.
Sarah was nice enough to agree -- and last week we toured a handful of farms with her...
The tour is above -- please jump or scroll or all the way up.
Hi there. Comments have been closed for this item. Still have something to say? Contact us.