By Akum Norder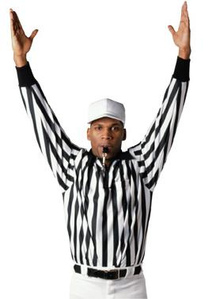 You might have heard: There's a football game this weekend.
Even if you're not a regular football watcher, think of it as a shared cultural moment -- or at least an excuse to drink beer and shout really loud in public.
Here are some local resources for getting the most out of Super Bowl Sunday.
Going out?
Plenty of places are showing the game, and many are running specials. But no one's likely to have a bigger screen than Proctors. They promise "kickass sound" and "no bad seats." Admission is free.
Okay, so there's not a local dog in this fight, but the Steelers and Packers are still some serious old-school football. And that means both teams have local fan bases. Want to meet up with some like-minded fans?
To watch with a Steelers crowd: Try the Bourbon Street Bar & Grill, 2209 Central Ave in Colonie. Bourbon Street says they've been a Steelers' bar for the past eight years, after fans migrated there from another bar that started favoring NASCAR over NFL.
To watch with a Packers crowd: Try Quigley's in East Greenbush. Quigley boasts of getting a Packer Backer crowd every Sunday all season.
Designate a driver. Of course, you knew that. And you can expect to see extra DWI patrols all weekend.
Staying home?
Fill a growler and enjoy your favorite local brew on the couch. Try:
+ Brown's Brewing Co. in Troy
+ Albany Pump Station / C.H. Evans Brewing Co. in Albany
Get a pizza. Let the 2010 Tournament of Pizza be your guide to the Capital Region's best.
Keep tabs on your neighbors' Super Bowl leanings with this groovy fan map from the ESRI Mapping Center. At the moment, we're looking more like Packers' territory.
When Monday comes
The Mohawk & Hudson River Humane Society would love your empty bottles or cans. Their "Empties for Animals" program helps support the shelter's work.
Photo: Flickr user avinashkunnath
Hi there. Comments have been closed for this item. Still have something to say? Contact us.