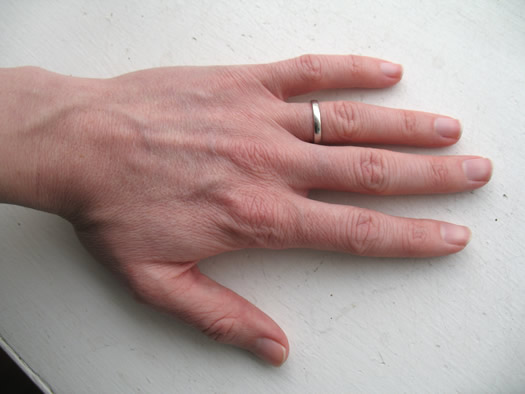 By AOA Greg
A few months back I asked everyone if they had tips on how to keep my hands from getting all dry and cracked this winter. And you did! There were a bunch of suggestions (you might even call it a handful).
Well, it's mid-February now and I'm happy report that my hands are in good shape -- the best they've been in many winters. And I have you to thank. So give yourself a hand!
In the spirit of lending a hand (last one, probably), here's what's worked for me...
A quick note: before you get your lab coat in a twist, this hasn't been scientific in any way. I changed a bunch of stuff all at once, so I can't say for sure which single thing is most responsible (or not helpful at all). It's what worked for me. Your mileage will certainly vary.
Drink more water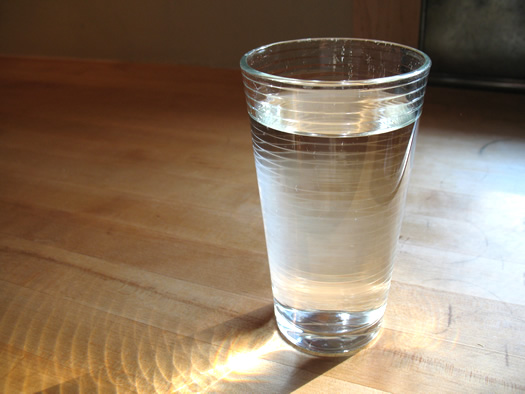 Suggested by Greg
The last few months I've been drinking a full glass of water after I get up each morning -- whether I'm thirsty or not. I should probably be doing this anyway, regardless of the state of my hands.
Glove liners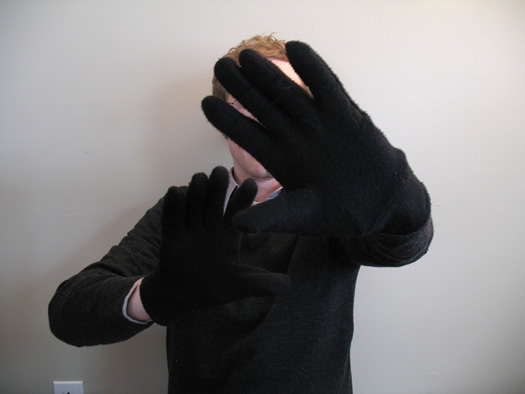 Suggested by Lu and others
These are just thin glove liners that go with the mittens I got this season (yep, I'm an unapologetic mitten person). I've ended up wearing them all the time because I can do a lot of things with them on: zip and button coats, get keys out of my pockets, pick up dog poop. And they're made of a synthetic, so they don't freeze my hands when they get damp (good for shoveling snow). The gloves aren't super warm, but they're enough to keep the chill off my hands as I go from the car to a building. I sometimes forget that I'm even wearing them.
Bonus: I now have the Jimmy McMillan look going. The number of dry hands is TOO DAMN high!
Lukewarm hand washing, moisturize after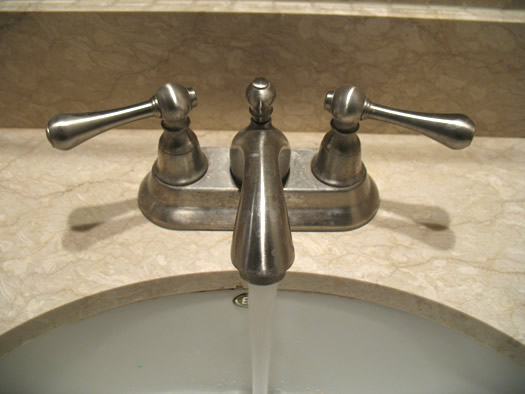 Suggested by Carrie, Summer and others
Years of health reporting have planted me firmly on the hand washing bandwagon, so I'm a frequent hand washer. I've just been more careful not to use hot water. And then afterward, I use a little of the generic Vaseline Intensive Care-type lotion.
Fancy hand cream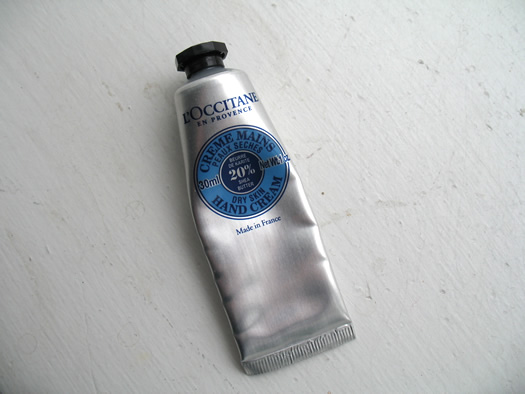 Suggested by Michelle and others
There were a lot of hand cream suggestions. I ended up with L'Occitane hand cream (er, creme mains) thanks to Mrs. Greg (fact: she's the best).
It's like $10 for a 1 oz tube (which seems crazy expensive to me), probably because it's 20 percent shea butter -- and it's made in France, and it includes something called "ylang-ylang" (which, despite how it sounds, is not the title of an MIA song -- I looked it up).
But it's worked very well. I put a little bit on each night before bed (it doesn't take much) -- it's not greasy and it makes my hands feel great.
I probably won't buy another tube when this one runs out (I'm just not going to spend that much on hand cream for myself), but Naomi and others suggested some creams that sound like they're cheaper -- and, I hope, just as effective.
____
That's what worked for me. But the original Ask AOA post has a bunch of suggestions you might try.
Thanks again to everyone for being so helpful.
Say Something!
We'd really like you to take part in the conversation here at All Over Albany. But we do have a few rules here. Don't worry, they're easy. The first: be kind. The second: treat everyone else with the same respect you'd like to see in return. Cool? Great, post away. Comments are moderated so it might take a little while for your comment to show up. Thanks for being patient.