By Nicole Messier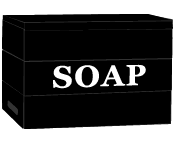 As my plane left San Francisco in 2008, a host of premeditated, depressing songs were set to play on my iPod. One of them was "The City," by Sara Bareilles. The chorus of the song embraced my feelings at the time:
"Here in these deep city lights;
Girl could get lost tonight;
I'm finding every reason to be gone;
Nothing here to hold on to."
Exhausted and burnt-out from Silicon Valley, I had booked a one-way ticket to Albany. The new job I had lined up fell through just months after my arrival. And the adventure that ensued has made me keenly aware of the nuances of "SmAlbany."
The culture shock I experienced after coming back to the Capital Region practically warranted a passport to live here again.
As I moved from city chic to suburban simple, even the tiniest of things compounded on each other -- from not being able to buy alcohol in grocery stores, to the fact that every restaurant menu featured breaded chicken fingers as an entree. You can't sue a girl for liking a nice drink at Sunday brunch and personally I'm a fresh sushi girl.
I remember thinking, "How could I feel like such an expat, when I didn't even cross a national border?"

When unemployment was thrown my way, I hit up Facebook looking for freelance work. It spawned an opportunity, as social networks have the tendency to do; so much so, that WTEN ended up featuring a story on its success. When little ol' me warrants prime-time news, that's one thing, but when using Facebook is news, I became aware how behind Albany was at the time, at least digitally.
I started to realize that all the things I had just accepted while growing up here were now remarkable to me: Whose brilliant idea it was to slap a highway on the Hudson waterfront, instead of more development? Do people really buy Hyundais because someone says they're "huge?" Why is it the "Northway," even if you are heading south (and why is there no Exit 3)? Why does it seem like everyone rejects something different before they know what it actually is?
Fast forward a year and one thing the Capital District has afforded me is the capability to expand on my passion for technology -- but learning the business landscape here is daunting when everything to me is ass-backwards.
We have very tangible examples of a booming tech environment, but there are more people ankle biting to get the slightest recognition for it, instead of actually collaborating to grow the scene. I've never seen so many committees, chambers and economic development groups for a 45-mile radius of 800,000 people. What if these resources and budgets were consolidated? What if these groups banded together and helped promote their towns' businesses to the greater Capital Region community and held conferences that had financial backing to bring leaders to our region. All I'm saying is come together, and market the Capital Region as exactly that -- a region.
I know there are thousands like me who lived here, went somewhere else, and have returned. I'm sure they're also dealing with these changes and challenges, one-by-one. And to those people I say: I see light at the end of the tunnel, and I hope you do too.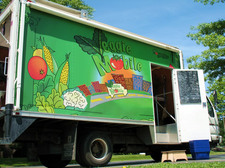 Beyond the billions in tech investments, my "light" consists of examples where problems existed and people are providing solutions quickly. Health comes to mind first. Things like mobile "veggie vans" hitting our impoverished areas and our newly-elected Governor's "plus one," Sandra Lee, taking the Mansion to the starved food banks. Because, if there is one sad thing I see day-in and day-out here, it's how unhealthy our children eat -- and how hard it is for us to open restaurants with fresh food, at affordable pricing.
The arts have really come around in the last two years, maybe we're getting more cultured as a whole. We've seen Proctors really step up its community relations and bring great national acts in. New leadership at our symphony and The Palace are similarly driving the same improvements. In Saratoga, SPAC has embraced budget crisis and survived concert goers' critiques to come out on top, even embracing younger professionals with their winning junior committee ensuring awareness of the arts and succession for aging SPAC supporters.
At the end of the day, the Capital Region has turned me into a devoted fan. Our region offers what no where else can -- great public education, more resources for higher education than most metropolitan cities have, a lifestyle so perfectly in tune to what families and singles want today and an affordable quality of life rooted in values.
Albany has provided me a professional and personal adventure. Above all, it has afforded my daughter opportunity and it has connected me with heart-warming and amazing people. But, don't shoot me if you see me chuckle the next time I hear an advertisements for water cannons at a dance club -- or when the waitress explains to me what edamame is when she puts it down at my table.
____
Last week on the Soapbox: The Fantasy Lark Street
Say Something!
We'd really like you to take part in the conversation here at All Over Albany. But we do have a few rules here. Don't worry, they're easy. The first: be kind. The second: treat everyone else with the same respect you'd like to see in return. Cool? Great, post away. Comments are moderated so it might take a little while for your comment to show up. Thanks for being patient.