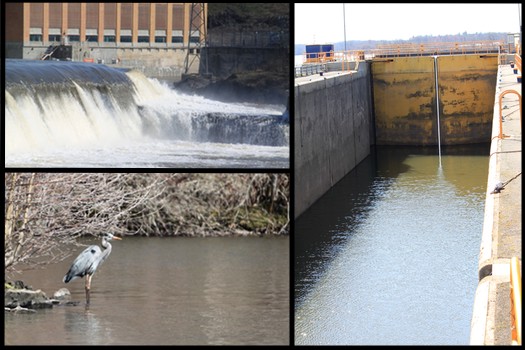 By Liz Clancy Lerner
There's a lot you can do at the Erie Canal's Lock 7 Park in Niskayuna: watch the water rush over the dam, picnic, walk the bike-hike trail, spot birds, fish. And, of course, come May 1 -- watch the boats go through the locks.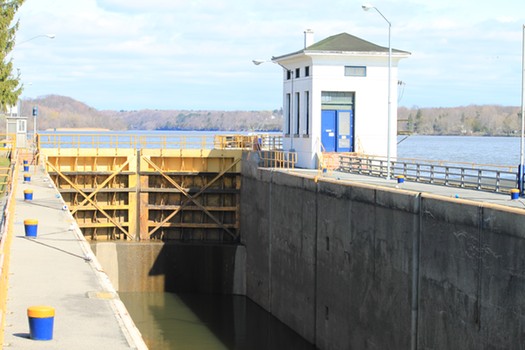 The lock doesn't start raising boats for the season until May 1, but the area is still a sight to take in. Massive "doors" hold in and keep out water, and grates and railings allow you to explore the perimeter of the lock.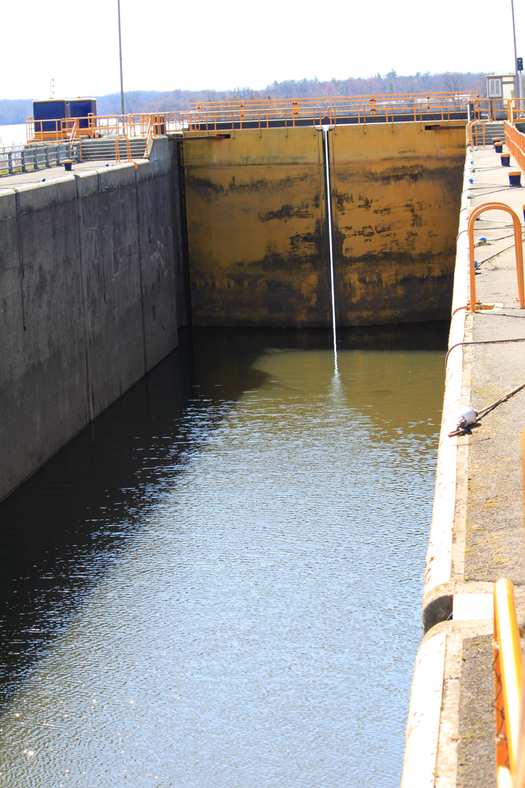 If you're interested in how locks work, here's a good explanation. And here's a short photo journal of a tug going through Lock 7.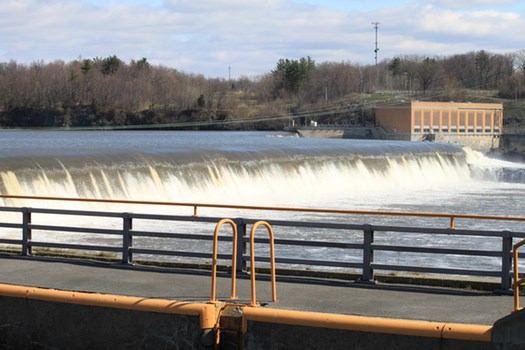 Along Lock 7 there are views of the dams that stretch across the Mohawk at Goat Island. The dams are rushing with water this time of year.
There are picnic benches, a dock to walk out on and a boat launch, too (on the west side of the lock).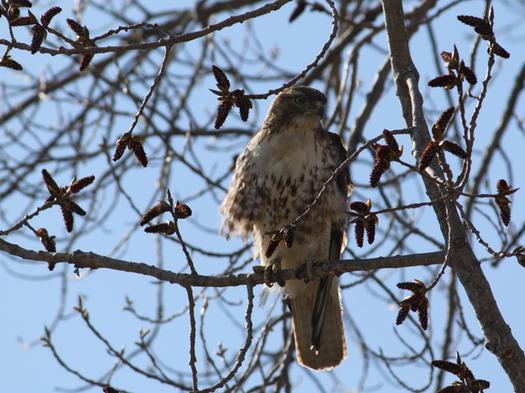 During my most recent trip there a hawk seemed to be interested in my dog and followed us around the park.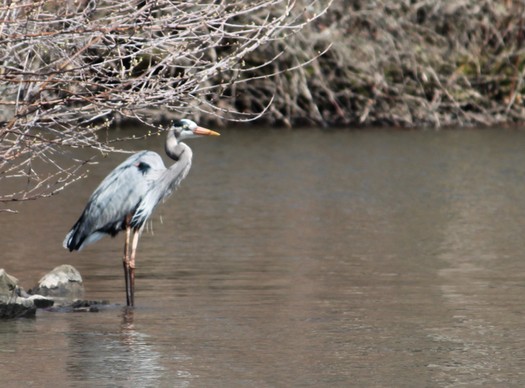 Then, what I think was a Great Blue Heron (though, birders, does it look more like an egret?) was less interested and more afraid of us. He flew away pretty quickly.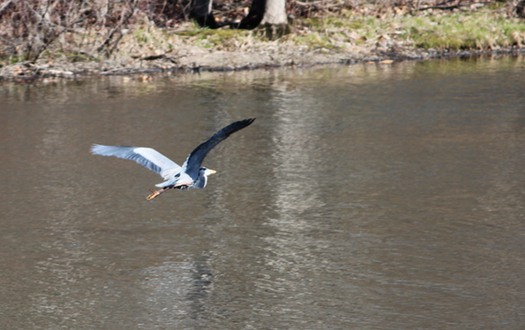 The east side of the lock always seems to have people fishing there, and from what I understand, it's a good spot for bass.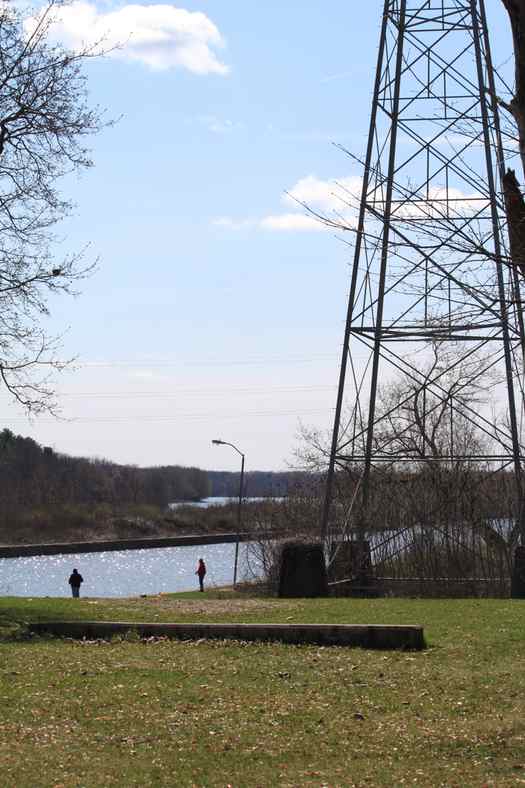 Another great asset for Lock 7 is that it's along the mostly paved, thirty-five mile long Mohawk-Hudson bike-hike trail. You can park there and bike, hike or run as far as Albany.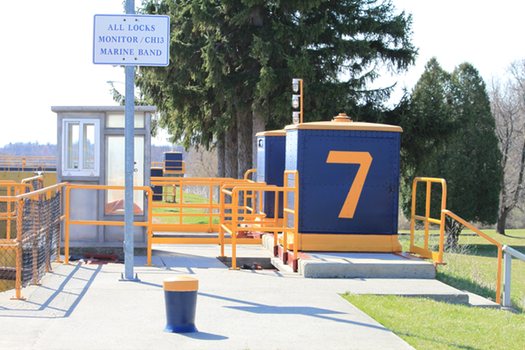 And, this isn't the only lock, of course. There are a whole bunch more to explore.
Earlier on AOA: Tugboats in Waterford
Find It
Lock 7 Park
Lock 7 Rd
Niskayuna, NY 12309
Hi there. Comments have been closed for this item. Still have something to say? Contact us.