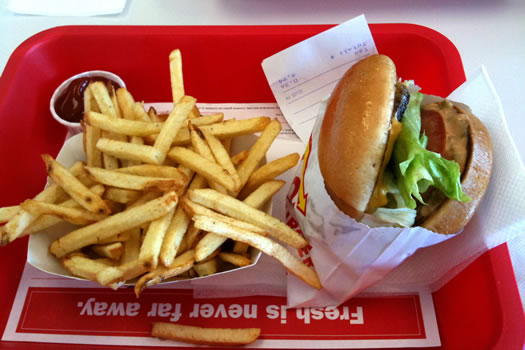 By Chuck Miller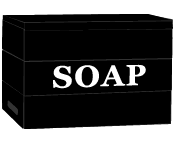 All you have to do around here is mention the words "Wegman's" or "Trader Joe's" in the Capital District, and people go nuts. They want a Wegmans in this area so badly, you would think Wegmans offered six-packs of divine ambrosia on every aisle. And then they decry the "gentleman's agreement" that either exists or doesn't exist between Wegmans and Price Chopper -- the agreement (or non-agreement) that keeps the grocery store chain out of the Capital District. And of course, after that they want a Trader Joe's in the area.
Oh, why can't we get a Trader Joe's? Whaaa, I want a Trader Joe's! If I don't get a Trader Joe's in the Capital District, I'm going to hold my breath until I turn blue!!
Okay. Everybody sit down.
Sitting down? Good.
Are you aware that the Capital District is missing a bevy of other department stores, convenience stores and supermarkets? Places that have been in existence for decades, and are part of the scenery in nearly every city in the United States - except for in our fair locale.
So before we get a Wegmans or a Trader Joe's in this area... dang it, I want the following.
WHITE CASTLE
You want to pay $3.99 for three little "sliders" at your local themed restaurant? Phooey. You don't know what a "slider" is until you buy a sack of 'em at a White Castle. Oh my Lord those little beef cookies are tasty tasty tasty.
7-ELEVEN
Yeah, we have Stewart's and the various mini-market gas stations, but have you ever experienced shopping at a 7-Eleven? Getting yourself a Big Gulp? Do you realize that every major city in America has a 7-Eleven - except Albany?
TIM HORTON'S
A Tim Horton's on the UAlbany campus doesn't count. If you haven't experienced a succulent sour cream donut from a true Tim Horton's restaurant, your life is not complete.
WAFFLE HOUSE
Yes, I want the jukebox. I want the coffee. I want the grille that hasn't been cleaned in ten years. I want a Waffle House in the Capital District!
CABELA'S
This chain of outdoor hunting and fishing stores is amazing. I visited one in Hamburg, Pa. years ago, and I still can't believe the tremendous selection of outdoor gear this place has. With all the hunting and fishing in the Adirondacks, a Cabela's on a Northway exit would be like printing money. I kid you not.
SONIC
Yes, I want those drive-in restaurants, just like the ones they have in the South. And if we can't get a Sonic, can we at least rustle up an A&W?
COSTCO
We have the BJ's Wholesale Club and the Sam's Club, are you telling me we can't at least add another discount club store to our growing region?
NORDSTROM
I've heard that the customer service department at a Nordstrom store is dedicated almost to the point of fanaticism in terms of finding what you're looking for. Come on, Nordstrom, there's plenty of space in the Latham Circle Mall, come down and move in!
STEW LEONARD'S
It's an excellent dairy store - and wait until you walk in and see the singing cows. Yes, the store has cows that sing. I kid you not.
IN-N-OUT BURGER
You have not lived until you've tried a double-double, Animal style. Or maybe a 4x4. These burger joints are popular in the Western United States; I'm sure they would be just as popular throughout the 518.
So before Wegmans or Trader Joe's come to this area... how about seeing if any of these other companies want to set up shop in our fair metropolis?
What do you think we're missing?

Chuck Miller loves In-N-Out burgers almost as much trivia.
Hi there. Comments have been closed for this item. Still have something to say? Contact us.