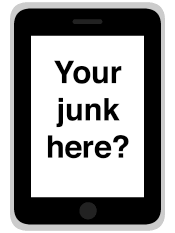 You would think that people -- especially public figures -- would have figured out by now that texting or messaging explicit photos of themselves to other people is a generally bad idea.
You would also be wrong.
There is, of course, Anthony Weiner. And on Thursday it came out that Saratoga Springs police chief Christopher Cole had texted an explicit picture of himself from his office in city hall. Not so bright, chief.
Clearly, people still have a few things to learn. Even people who should know better. So, at Siobhan's urging, we have created a flow chart -- a public service announcement, of sorts -- to answer the all important question:
Should I text a pic of my junk?
The flow chart is above -- scroll up.
Hi there. Comments have been closed for this item. Still have something to say? Contact us.