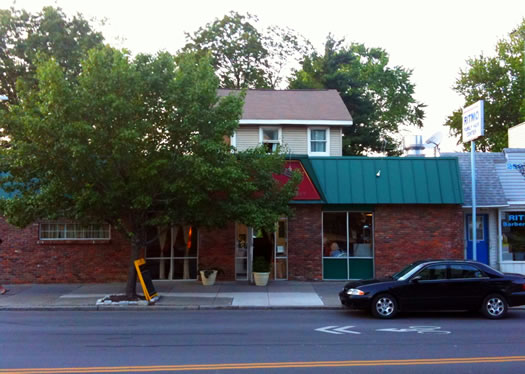 Pasquale's -- two-time overall champ in the Tournament of Pizza -- is for sale.
We had a feeling the Albany restaurant was available after seeing a Craigslist posting earlier this month. And this week, Pasquale's owner Viktoria Gelag confirmed it.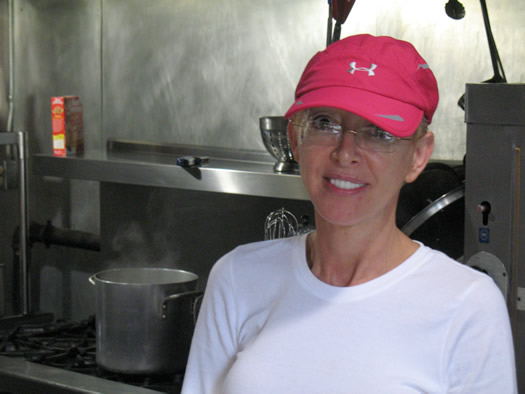 Funny thing about Viktoria: "I'm not a pizza eater. If I eat it, I want it to be good."
Gelag says after almost 7.5 years of running the restaurant, she needs a break. And a plan to push the business toward more of a trattoria style hasn't worked out as she had hoped. "I like to cook [by] myself," she adds, and the place is too big for that. "I need a quarter of this place."
Not helping matters is the Domino's franchise that opened just across the side street from her along New Scotland Ave this past year. Gelag says she can't compete on price with the chain -- it doesn't sound like she'd want to.
"I do things the hard way," she says. "I make the sauce everyday -- it's a pain in the butt. I use expensive cheese, expensive tomatoes. I grind my own pepper with a pepper mill. What pizzeria does that? Who's that crazy?"
And yet the neighborhood seems drawn to the cheaper option across the street. She says she tasted Domino's pizza for the first time yesterday. "It was terrible."
"I don't want to make quantity pizza," Gelag says. "I want quality."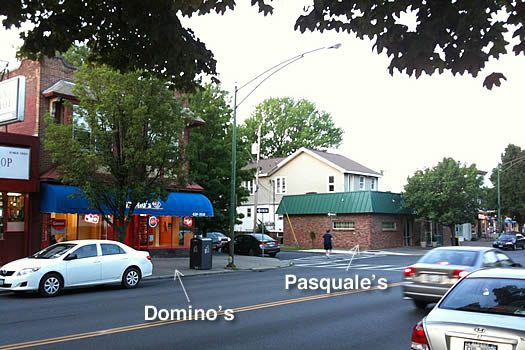 Pasquale's was the overall winner of the Tournament of Pizza in 2008 and 2009, and a semi-finalist in 2010. The judges have raved about Gelag's pizza over those three competitions, calling her sauce "vibrant" and "delightful," praising the crunch of the crust, and describing the pies as "a juggernaut." Commented one judge in 2008 of Pasquale's entry in the finals: "F*** yeah -- so good."
Gelag comes from a family with serious pizza-making skill. Her brother John is the Pizza King of Schenectady. And she says another brother, Pasquale (after whom the restaurant is named), makes excellent pizza. She says a cousin in New York City also operated a successful pizza shop.
"I think it's because we're Montenegrin," she says. "We eat a lot of bread there. We understand food, we grew up making everything from scratch."
Gelag says she came to the United States at age 17. She worked as a model at conventions in New York City, and tended bar in nightclubs. It sounds like she had fun. "I was young, are you kidding!" She moved to the Capital Region 10 years ago, and opened Pasquale's a few years later.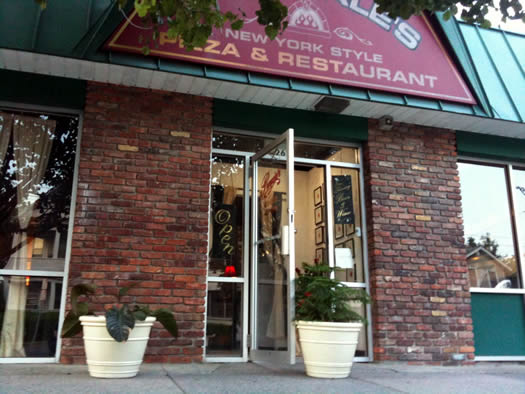 Now she's looking for a change. She says she wants to take a few months off. After that, maybe she'll find a new place with just three or four tables.
She says she'll miss her customers, many of whom she now knows. "It's sad. I feel like I betrayed them."
Gelag says she's asking $100,000 for Pasquale's -- that includes the name, all the equipment, and the remaining three years on her lease. She says she'll work with the new owner for a month to help them with the pizza.
Until then, the restaurant is still open. We're looking forward to stopping in for a sausage pizza.
Find It
Pasquale's
261 New Scotland
Albany, NY 12208
Hi there. Comments have been closed for this item. Still have something to say? Contact us.