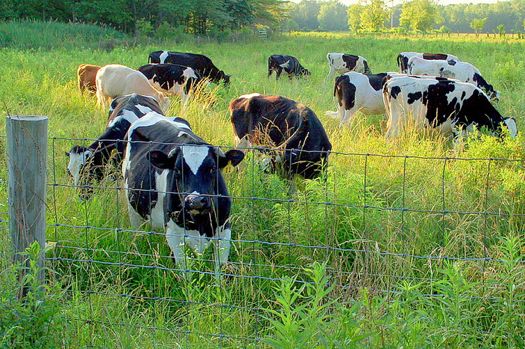 By Rob Madeo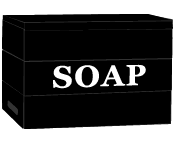 Every year, cows suddenly appear in the field down the road. They spend the summer grazing and a few months later they are gone, hopefully off to become milking cows somewhere, rather than the alternative.
The cows are like the summer people who invade places like Columbia County and Lake George. They come and sit in the sun, eat, relax, and enjoy themselves -- but unlike the summer people, they are quiet, have no cell phones, and don't race around in big SUVs with New Jersey plates. And anyway, you would never see a Jersey plate on a Holstein.
But the cows are oblivious to what's going on all around: the farms and fields are shrinking in on them.
Since moving to Glenmont, I've seen tremendous change. The open space that made it appealing is vanishing. Now, one field has been replaced by rows of the ugliest buildings you've ever seen. A spot once populated by deer and turkeys is becoming the most horrendous stretch of road in town.
Hardly a week passes when you don't read in the Spotlight about some new proposal to build, build build. Don't get me wrong: property owners should be able to profit from their land and change is inevitable. But who approved this mess?
My yard was once bordered by a huge red barn, close enough that you could bounce a ball off it for the dogs to catch. Now it's gone, replaced by a big graceless house. My street was a dead end, with trails that would take you through the woods. The woods are gone, the trails are gone, now just more houses.
There is no use complaining. Growth is natural, but we all wish the place we live would stop changing as soon as we arrive: that there would be no more building, no more traffic, no more people. But there's no slamming the door behind you; the only thing to do is move on, like the cows, to greener pastures.
Rob can be found at lunchtime in downtown Albany huddled near a wi-fi hotspot.
Rob on the soapbox:
+The Albany parking lot district
+The Earl of Pearl
Hi there. Comments have been closed for this item. Still have something to say? Contact us.