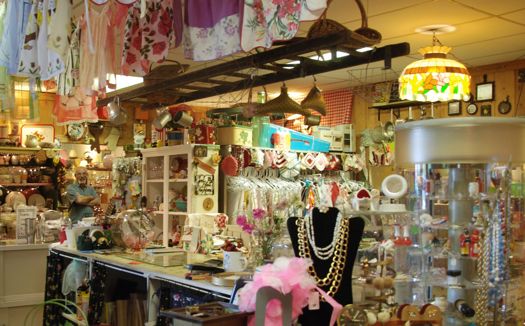 By Hannah Walker
You won't find Aunt Katie reading up on the de-cluttering trend.
That stuff, she says, is written by "totally anal people."
Yes, the proprietor of Aunt Katie's Attic in Scotia is not your average antiques dealer.
Kate Halasz admits to being a bit of a "stuff addict," but Aunt Katie -- as she prefers to be called -- believes that people who love stuff, love life. Stuff, she says, is meant to be shared and enjoyed, not sit around collecting dust. For her, vintage is all about the emotions and memories a thing evokes, like long lost days when you sat with your grandmother mixing cookies in colorful Pyrex bowls.
Halasz says her passion is finding interesting, fun stuff and helping connect it to people who'd love it. She recalls one woman who came into the shop and burst into tears because she had finally found the set of dishes her mother had owned growing up.
So she's packed Aunt Katie's Attic with plenty of great kitsch and vintage stuff, from furniture to flamingos, to a large selection of fun vintage kitchenware. It's one of those places with lots of nooks and crannies. Around every turn there are new treasures, oddities and surprises.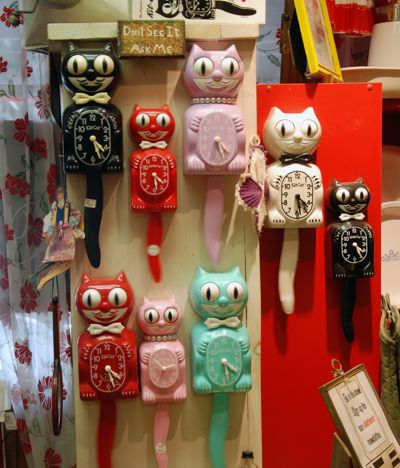 The store got its start in 1995 when Kate was a stay-at-home mom. She helped a friend clean out a house full of stuff inherited from an aunt (also named Katie). Kate had never run an estate sale before, but once she started working with her friend she knew, "This is what I want to do."
She started the shop with the leftovers from the estate sale and some road side pickings, renting space in an old two-room school house on Route 5. She named the store Aunt Katie's Attic, and adopted the name Aunt Katie as a tribute to her friend's aunt, whose attic full of stuff helped her get started.
The business started small, with a few consigner spaces, but has grown to occupy two of the three floors in the building. She's hoping to eventually buy the entire building and expand the shop throughout.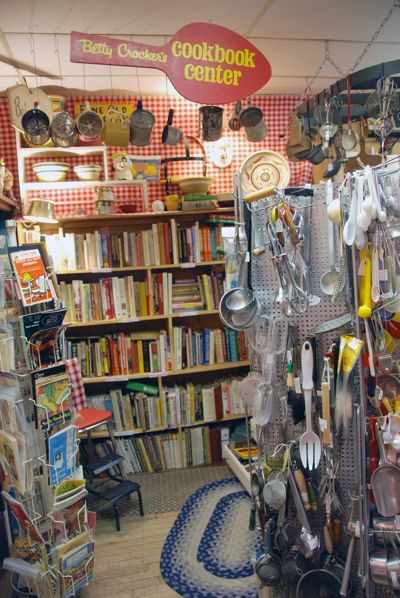 Some of the fun areas at Aunt Katie's not to miss:
+ The funky vintage kitchen filled with adorable patterned aprons and brightly colored dish ware
+ The upstairs ladies boutique
+ The 1960s/70s living room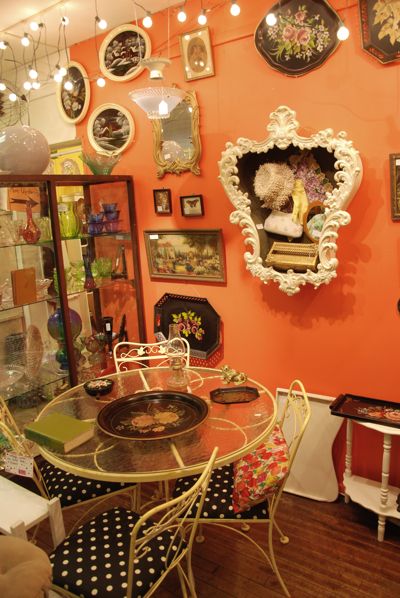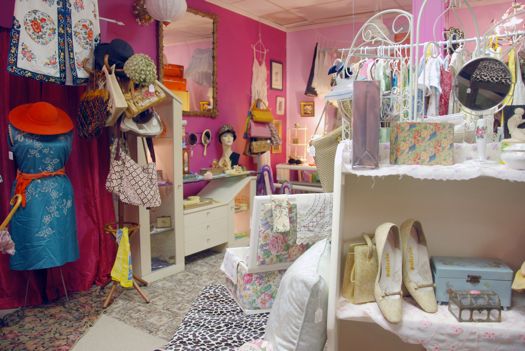 Halasz is constantly rearranging and giving the store a fresh look, and if things aren't selling she'll make you a deal.
Pretty soon, some of her "stuff" may end up on the big screen. The movie The Place Beyond the Pines is borrowing props from Aunt Katie's for its local shoot in and around Schenectady.
Find It
Aunt Katie's Attic
7052 Amsterdam Road
Scotia , NY 12302
518-887-3026
Wednesday-Saturday 11-5
Sunday 12-4
Hi there. Comments have been closed for this item. Still have something to say? Contact us.