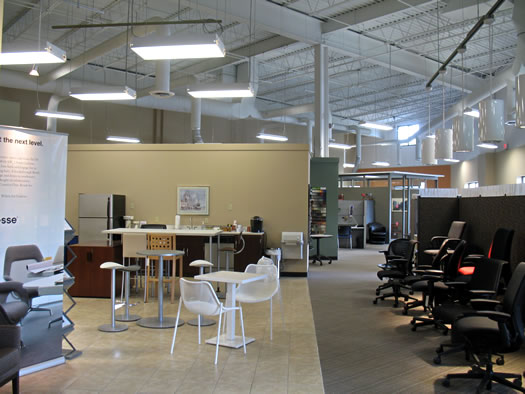 The desire for coworking space in the Capital Region has come up a few times over the last year, but the push for such a space never seemed to be able to pick up enough momentum.
Maybe until now. A space called Capital Coworking is aiming to open this September. We had a chance recently to see the space and talk with its founder.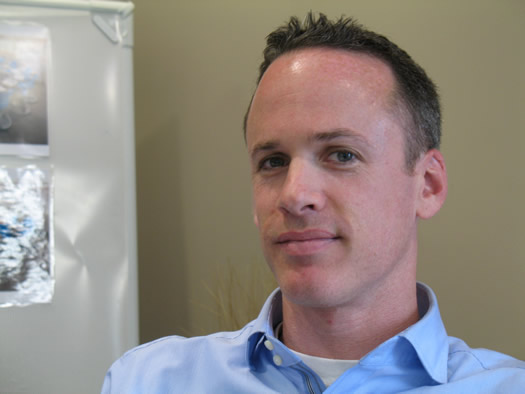 Scott Maltzman
Scott Maltzman moved to Albany about 3.5 years ago from Brooklyn. He says he's enjoyed living here, but it's been difficult at times to connect with people. So he's starting a coworking space (naturally).
"My hope for the space is that, one, for me personally that it's my way of finding community ... and at the same time a way to give back to the community. If this is a successful endeavor, and it does foster collaboration, hopefully it becomes another tool to help create and maintain a vibrant local economy."
Coworking spaces have been popular in other cities, though as Maltzman points out with a smile, the Capital Region often seems to be about 10 years behind other places. "We're just getting martini bars." But he says he sees signs -- notably the simmering tech industry -- that this area is ready for such a space.
The space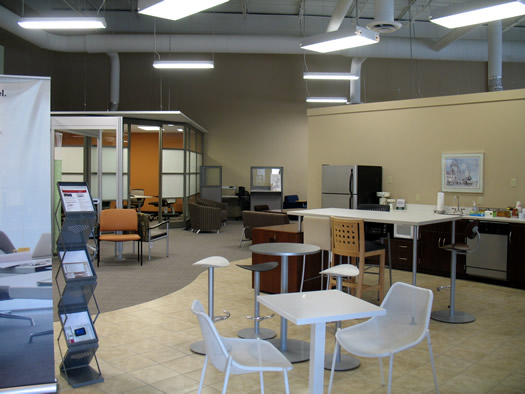 Maltzman's plan is to turn what's now an office furniture showroom in Colonie into Capital Coworking's space. The location isn't exactly what you might consider a prime spot -- it's part of a building tucked behind the Lia Honda car dealership on Central Ave, just over the City of Albany line. Maltzman says he would have loved to be in a walkable area, but ultimately compromised because the space has easy access to the highway, proximity to places such as the Albany Nanotech campus, and "we have a lot of parking."
When we got a tour of the space a few weeks ago, it was still operating as an office showroom -- which, actually, is probably a not-bad approximation of how it might look as a coworking space. It has high ceilings and big windows along the front let in a lot of natural light.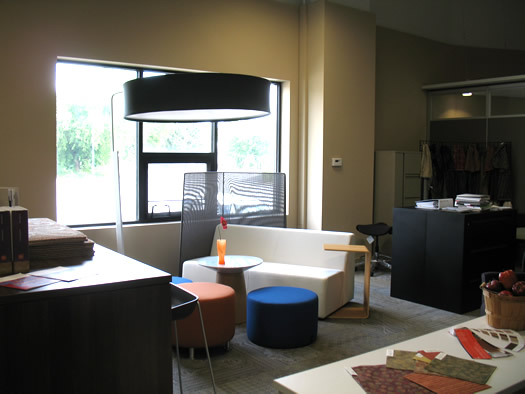 The space will be fitted out with pretty much what you'd expect: desks, conference rooms, internet access, a printer, and the ever-important coffee machine.
The community
"The idea of coworking is aimed at people who might be working at home and feeling isolated, who might be working at Starbucks or Panera and could use something a little more professional, less distracting, and could use access to a conference rooms and office equipment and have a real business address," Maltzman says, though he also envisions the place as an informal incubator of connections and ideas.
He says he's already gotten interest in the space from a group of includes programmers, artists, people in real estate, engineers, photographers, and a dog sitter. "I don't want people from all one type of industry -- I'm hoping there will be cross pollination."
How it would work
The price schedule for Capital Working includes a range of options -- from a one-day per month membership at $25/day, to an unlimited plan that could cost as little as about $10/day. Add-on services would include use of the space as a mail delivery address, lockable storage, and conference room rentals (beyond the allocations included in some plans). Here's a tentative price schedule.
Maltzman says compared to the cost of renting more traditional office space -- or just what a person might spend during a day working at a place like Panera -- the prices at Capital Coworking could be very competitive.
He says the big step now is collecting a critical mass of full-time "founding members" who will put down deposits. About 10 six-month commitments would be enough to get the space started. And during the initial phase, he'd be aiming to grow the space to about 30 desk spots and 15 casual work spots.
Maltzman says a website for Capital Coworking is coming soon. Until then, the best way to contact him is the Coworking in Albany Facebook page, or emailing him directly at info@capitalcoworking.com (which should be activated soon).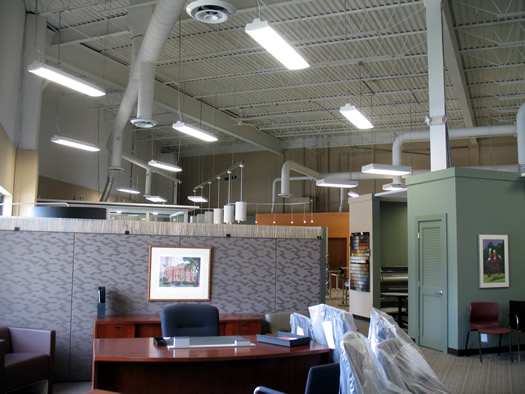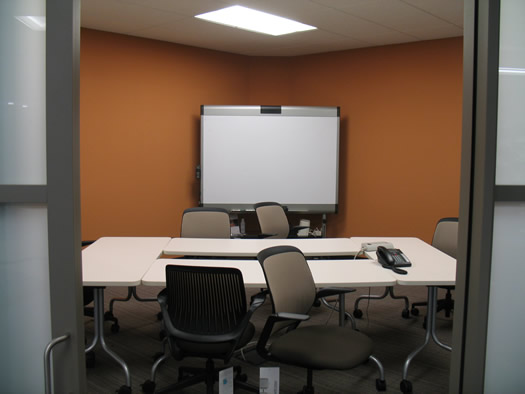 A conference room.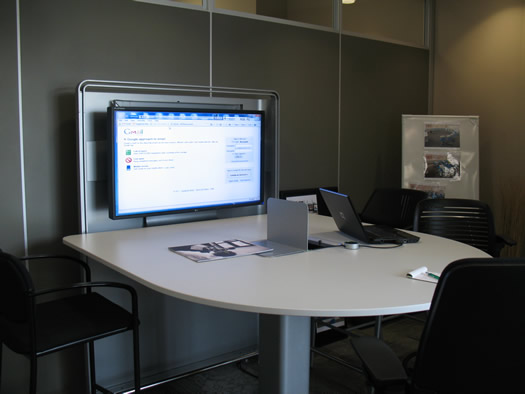 A small conference room with a video conferencing screen.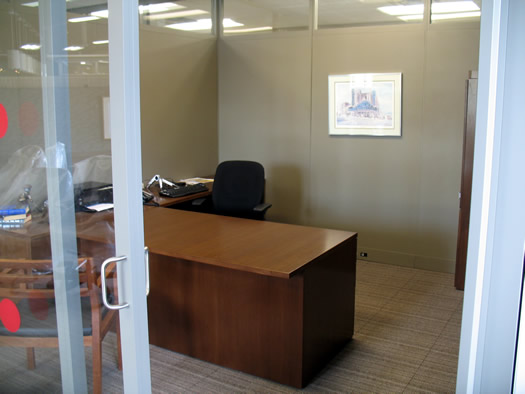 An enclosed office that could be rented to a small group.
Earlier on AOA:
+ Coworking for the Capital Region?
+ Community office space at 747 Madison
Find It
Proposed space for Capital Coworking
1 Interstate Ave
Colonie, NY 12205
Hi there. Comments have been closed for this item. Still have something to say? Contact us.