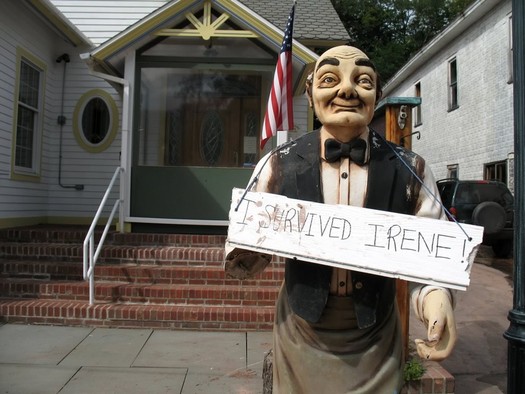 As bad as the Irene flooding was in parts of the immediate Capital Region, it was even worse in sections of Schoharie and Greene counties. You might have read some of the reports -- almost a foot of rain, entire villages devastated. It's another thing to see it up close.
Here's a snapshot of one place -- Windham, in Greene County -- after Irene.
Scroll to the top for large format photos -- they tell the story better than any words.
Windham sits in a valley at the foot of the ski mountain of the same name. The Batavia Kill runs behind Main Street in Windham. So when Irene dumped 8 or more inches of rain in the area, the downtown was deluged in water feet deep.
It's hard to wrap your head around what sorts of acts that much water is capable. But everywhere in downtown Windham there was evidence. A building picked up and moved downstream before being smashed into a bridge. A station wagon half buried in mud and debris. Decks crumpled. Slabs of sidewalk flipped over and tossed about, the earth beneath gouged and rutted.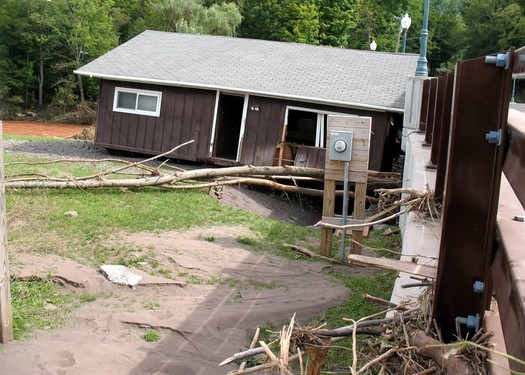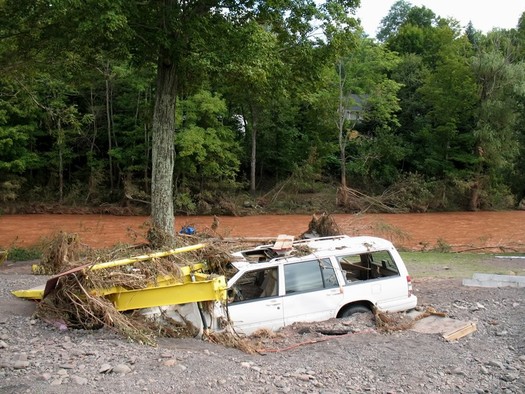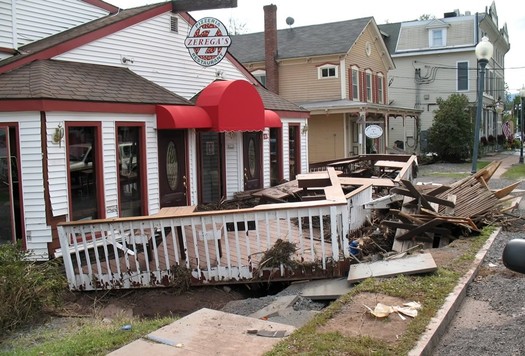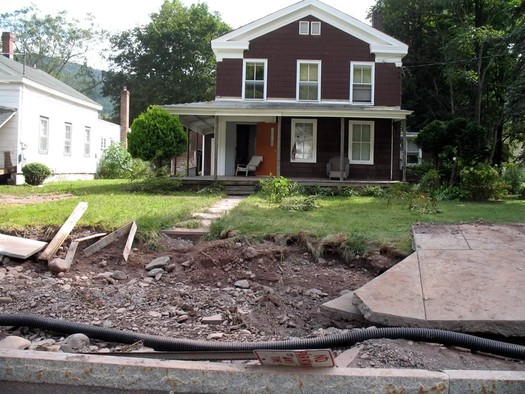 On Wednesday the Batavia Kill still ran fast and a deep orange-red. It had left behind mud of the same color all over town, and as that mud dried it turned to a fine, reddish powder that settled on everything.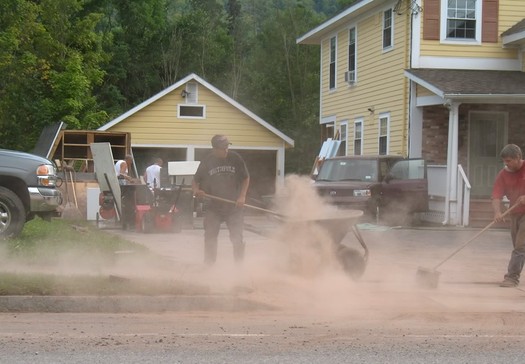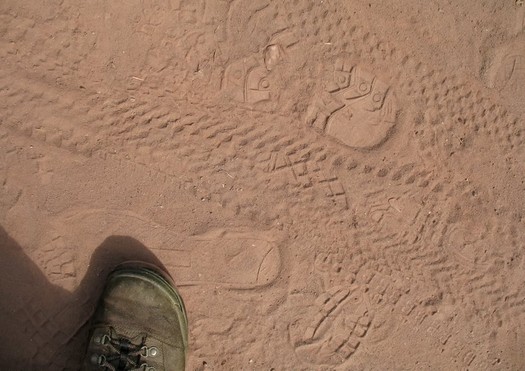 At the town post office -- which was open, by the way -- the clerk said there had been about two feet of mud in the building. They shoveled it out with snow shovels. But, "Hey, we're alive."
Main Street was swarmed with activity. Almost every building had its front door propped open as people swept, mopped and power washed. Pumps chugged pulling water out of basements. Furniture and rugs were stacked in front yards. On the backs of some of the couches you could see the water/mud line.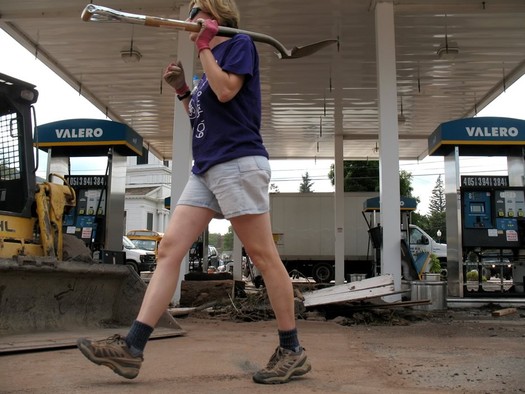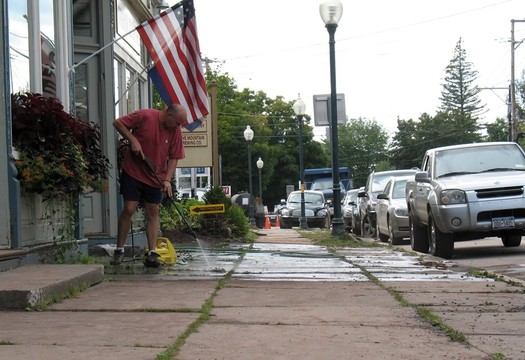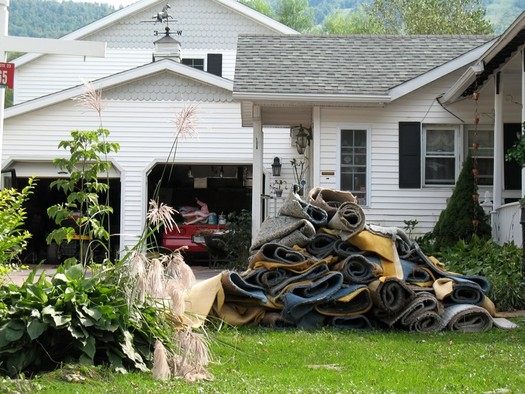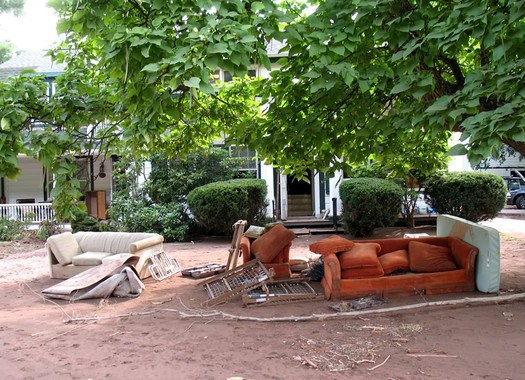 Two large dumpsters sat along the street, full of still-soaked belongings. A slow stream of water drained from the bottom of the dumpsters.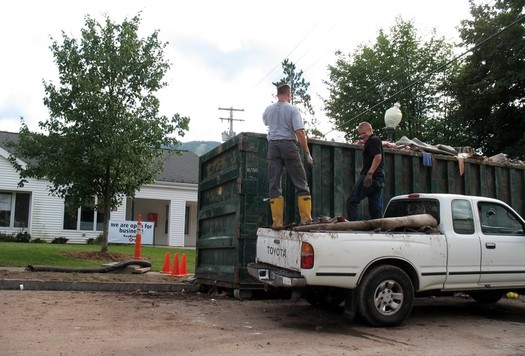 The National Guard had part of Main Street closed off and was directing traffic.
Both the water and sewer system were offline because of the flooding. People had gathered water, food, and other supplies outside a church in the middle of town. In another context, it might have looked like a community cook out.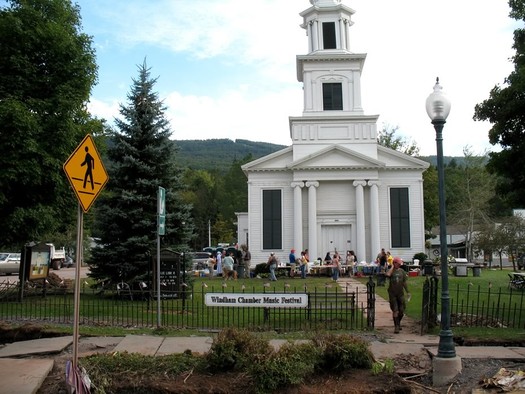 If the outside world had lagged on paying attention to the damage in places such as Windham -- away from the major media markets -- it was starting to catch up on Wednesday. Chris Gibson was in town talking with people. And we counted at least three media outlets on the scene. One of them was the NBC TV affiliate in New York City. Its reporter -- dressed in a light pink skirt, pristine white jacket, and wellies -- stood out against the crowd.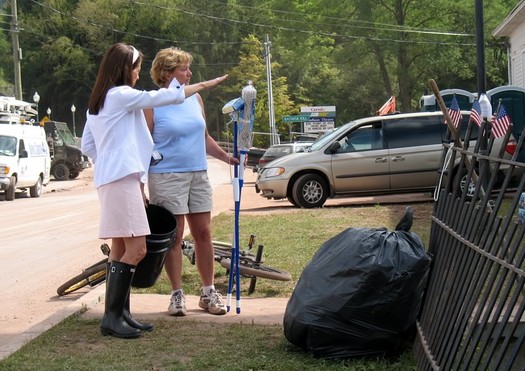 Seeing a place where almost every building was touched by the disaster is sobering. And, understandably, people looked tired. But there were also smiles and laughter. People bounce back. They're remarkable like that.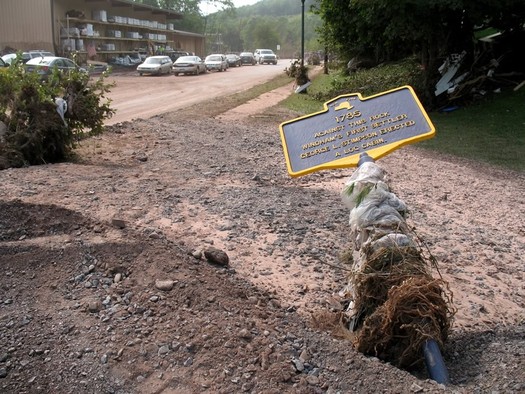 About 10 miles down the road from Windham is Prattsville, which Andrew Cuomo has said is the hardest hit spot in the entire state (two videos from the scene there). Cuomo -- along with federal Homeland Security secretary Janet Napolitano and FEMA head Craig Fugate visited the town Wednesday. Route 23 from the east is blocked because an enormous chunk of the road is washed out. And the National Guard was controlling access on the other road that enters from that direction. [NYT] [YouTube mrmacmasonry] [YouTube mca1625] [YNN]
As we were stopped on the side of the road trying to figure out a new route, a woman pulled over to give us directions. She warned us about road closures and even called her husband for an update on the latest open routes. She was from Prattsville -- she said four members of her family had lost houses there. But, as she said just before driving off, "There's no sense whining about it. We're Americans. We just pick up and go forward. That's what we do."
____
People in the Catskills are going to need a lot of help -- from the feds, from the state, from everyone. The Watershed Post has been collecting relief information. And many spots now have their own relief funds -- here's a Windham Rebuild fund. Want to volunteer? Here are a few places to start.
Earlier on AOA:
+ Photos of Irene flooding in Schenectady
+ Photos of Irene flooding in Troy
+ How to help the Irene flood response?
Hi there. Comments have been closed for this item. Still have something to say? Contact us.