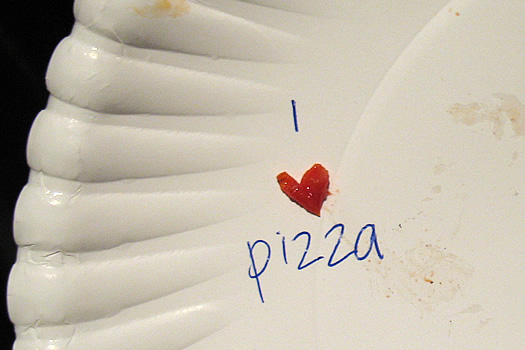 The 2011 edition of the Tournament of Pizza will soon be here. The selection committee is currently assembling this year's field. And we need your help.
This year's brackets will include:
+ The two finalists from last year -- Marino's in Schenectady, DeFazio's in Troy
+ Four selections made by judge emerita Renée McAllister. (Does this mean we have a new judge this year? Suspense.)
+ Six selections by the committee -- four in each bracket, plus two for the (sadly) non-returning bracket champs (Pasquale's in Albany, Nunzio's in Saratoga).
That leaves four spots in the tournament, which will be chosen by crowd voting. The pizzeria with the most votes in each bracket will get a spot in the field.
The ballot for this year's field is after the jump -- as are Renee's picks.
Renée's picks
Albany: Pie Hole Pizzeria - Albany, Hurlbut Street
I want to check out this place based on the awesome name.
Saratoga: Mama Mia's - Saratoga, Route 50
I've read great things about this place on Twitter and have been wanting to try it out.
Schenectady: Mario's - Niskayuna, River Road
I've heard great things about this place over the years (non-Twitter communication).
Troy: Joe's Tavern - Cohoes, Division Street
This place used to have amazing pizza years ago. They changed owners a few times and I wonder if the current owners are bringing back the magic.
Crowd ballot
If the survey isn't appearing above, try taking taking it directly.
Results from the TOP 2011 start in October.
Hi there. Comments have been closed for this item. Still have something to say? Contact us.