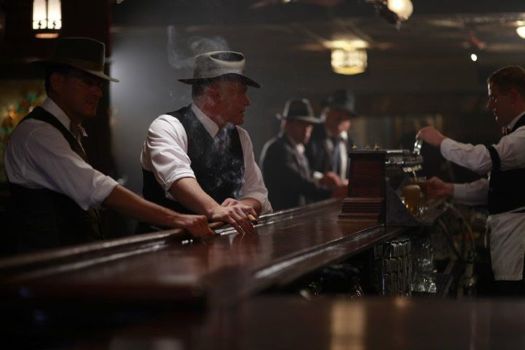 Next week PBS premieres the new Ken Burns documentary, Prohibition.
There's quite a bit of prohibition era history wrapped up here in the Capital Region, and a whole bunch of talented local actors and filmmakers are working on a local companion piece that will air alongside the Burns documentary on PBS stations around New York State.
Here's a preview:
Watch the full episode. See more WMHT Specials.
More on the project, plus some great location photos, after the jump.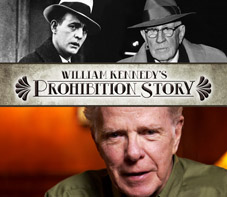 William Kennedy's Prohibition Story is being shot at locations all around the Capital Region, including Ryan's Wake in Troy, the home of local real estate agent Elise Van Allen in Albany's Center Square, and the Washington County Fairgrounds.
Based on an interview with William Kennedy, WMHT producer/director Dan Swinton created a biography of Jack "Legs" Diamond, the bootlegger and gangster who was murdered in frequented the night club at Albany's Kenmore Hotel. The film looks at Diamond's relationship with the Albany "machine," and in particular with Democratic party boss Dan O'Connell. After reading Kennedy's books, Swinton says he knew a lot about Legs Diamond -- but he was a little bit surprised by the size and scope of the empire he built. "He's not mentioned in the same breath as somebody like Al Capone, but William Kennedy portrays him as possibly one of the most powerful gangsters on the East Coast."
There's some great local talent working on this project, including Swinton, So Right, So Smart director Justin Maine and actors like Brenny Rabine and Rich Lounello.
The film will air on WMHT on Sunday, October 2 at 11:30 pm and Monday, October 3 at 7:30 pm, alongside Prohibition. There's also a preview event Friday, September 30 at Revolution Hall at 6 pm that includes a reading by William Kennedy and a screening of the half-hour film. The event is free, but you have to RSVP by September 26.
Here are a few production stills we thought looked pretty cool, and a few behind-the-scenes photos of the shoot: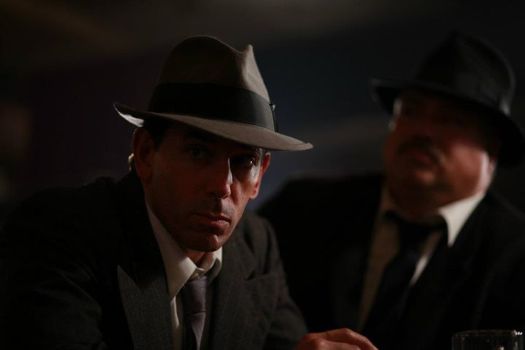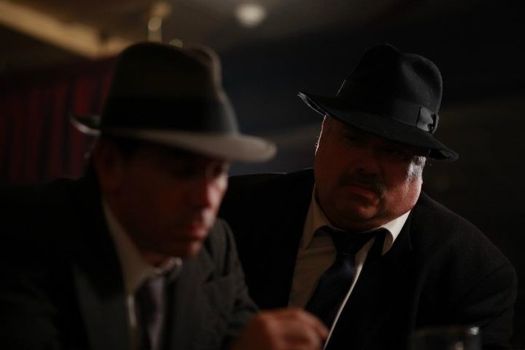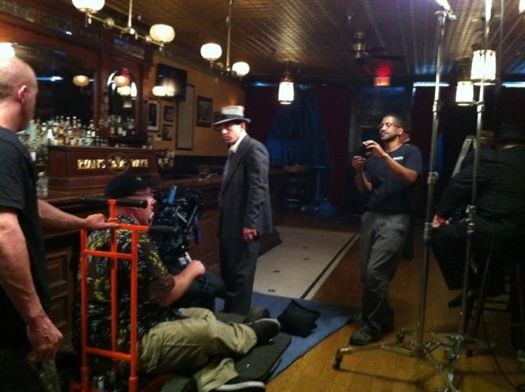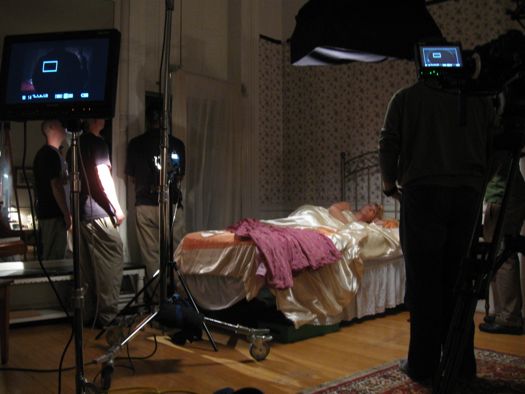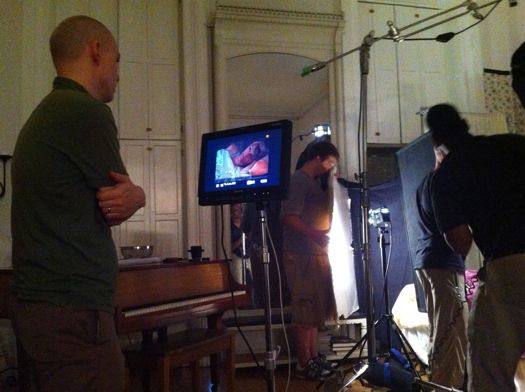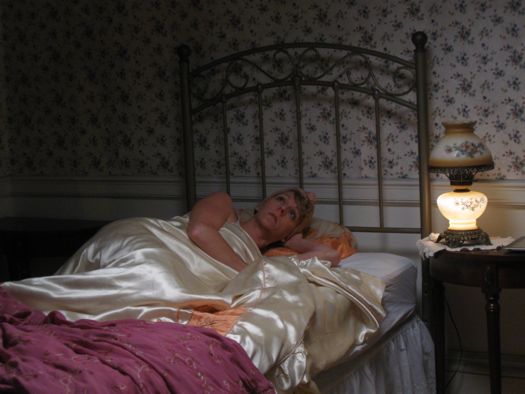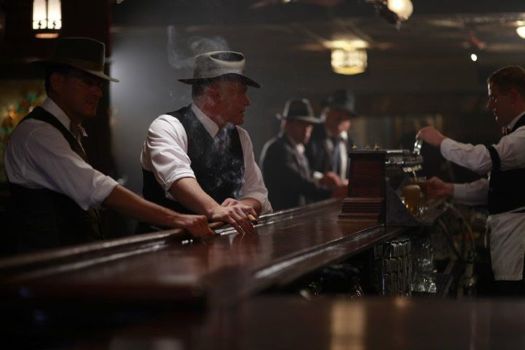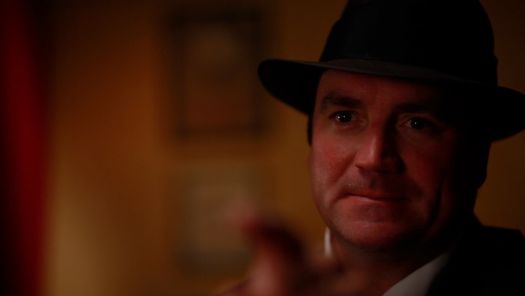 Hi there. Comments have been closed for this item. Still have something to say? Contact us.