We need two things for the Tournament of Pizza: pizzas and judges.
Here's the lineup of pizza shops in this year's Tournament of Pizza, sponsored by Sunmark Federal Credit Union.
And here is the panel of judges -- which includes a new judge, and a surprise or two (or three or four)...
Albany Jane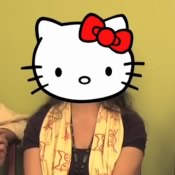 You know her and love her from Albany Eats. And the mysterious Albany Jane is back for the TOP again this year. (She's now the dean of the TOP judges panel.) Here's her take on pizza:
I can associate lots of great memories with pizza, even if the pizzas have been less than great. I can't think of a time when having pizza was ever a non-happy occasion.
Daniel B.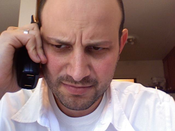 He's the proprietor of the Fussy Little Blog, and he writes Eat This for AOA. Daniel is back for his third TOP:
I think way too much about food, and I think about pizza even more. A while back I wrote a few hundred words on my personal pizza philosophy, and those words still stand. But if I had to choose one critical component of a good pizza--between the crust, the sauce or the cheese--without a doubt it would be the crust.
At the very least I hope it can start yet another spirited discussion about the crust vs. sauce vs. cheese debate. And really there is no debate, because the answer is crust.
Jerry Papandrea (derryX)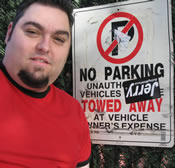 You may know Jerry as derryX from his blog , where he writes no-nonsense reviews of local restaurants (among other things). We are very happy to have him judging in this year's TOP:
Coming from family in the food business and having ties to Brooklyn, NY, I've eaten a lot of pizza. I've had the best of the best and the worst of the worst. I realize the inherent simplicity of everything that comes together to comprise a slice and don't think rating a slice needs to be overly complicated. Some basic science goes into baking a pie; the laws of the same science should dictate how it tastes.
I'm looking forward to trying pizzas from the wide geographic range of the Capital Region. In the past, I've settled for what's been closest to my home to settle the basic need to eat pizza. It will be refreshing to see a wider sampling of what the area has to offer.
The fourth judge...
It's a surprise -- well, actually, multiple surprises. We'll be having guest judges this year during the TOP. It'll be interesting to see how the lineup of guests influences the scoring. Everybody has a different take on a pizza.
The scoring
This year's tournament will again use the 100 point scale, with each judge responsible for 25 points of the total. Pizzas are judged on the following categories (maximum score):
Crust (20)
Sauce (20)
Toppings (20)
Overall taste (40)
All judging is blind -- that is, the judges don't know which pizzerias they're tasting (they receive slices on plates marked with letters).
New this year: For the first time, we'll have pool play in the first round. Instead of head-to-head matchups, the four shops will be scored individually and the top scorers from the pool will advance to a second round showdown.
Results start later today!

Many thanks to Sunmark Federal Credit Union for again sponsoring the Tournament of Pizza!
Hi there. Comments have been closed for this item. Still have something to say? Contact us.