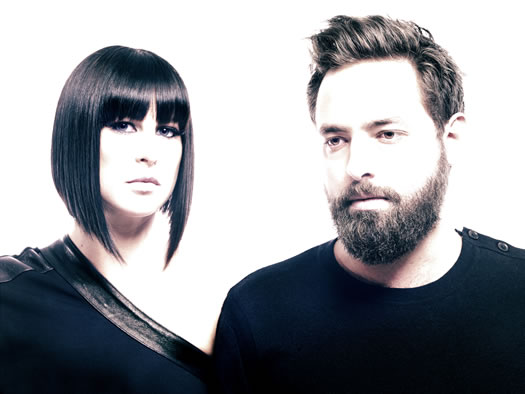 The new Phantogram EP -- Nightlife -- is officially out today. It's more a mini-album than EP -- it includes six songs. You can grab it at the usual places like iTunes ($4.99) and Amazon ($5.84).
A few snips from reviews:
+ Pitchfork: "So it's with the appropriately titled Nightlife EP that we find the twosome refining and tweaking some of the ideas put forth on its debut without entirely resting on its laurels, and offering a few of the band's best songs to date." (7.1)
+ Seattle Weekly: "Gloom, despair, desire, comfort--the emotional range packed into this story told over six songs is extraordinary."
+ Prefix: "... a logical progression from the sound the duo cooked up for Eyelid Movies last year, with fizzy electronics complemented by delicately spun guitar lines."
Here's a track-by-track "how it was born" conversation about the EP from SPIN last week.
Nightlife has been posted online seemingly everywhere over the last month. There's an embed after the jump if you haven't heard it, yet.
Josh and Sarah told Wired last week that they're looking forward to working on their next full length album when their current tour ends this month. They have a bunch of shows before that -- including sold out dates in LA and San Francisco. The last stop is in Burlington on November 20.
Earlier on AOA:
+ Phantogram: Wired, SPINned, Boinged, liked
+ Phantogram at RPI, song by song
photo: Doron Gild
Hi there. Comments have been closed for this item. Still have something to say? Contact us.