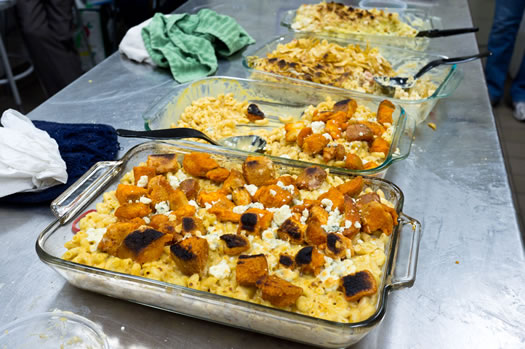 Check it out: Sebastien went to Christian Noe's macaroni 'n cheese class at the Arts Center last night:
[I] had a really good time, and brought a lot of leftovers. Christian Noe is a genuinely nice, fun guy, he and his sister walked us through 3 pretty yummy Mac&Cheese, including his [Macaroni 'n Cheese Bowl-]winning Buffalo Macaroni and Blue Cheese. ...
He walked us through a good old Mac & Cheese then the 8 of us (7 women and myself) teamed up in pairs and made our own Buffalo Mac and Blue Cheese as well as a new recipe he came up with for the class, Smokey Tex Mex Mac & Cheese with Fire Roasted Green Chilis (hopefully he will start selling it at the Farmer's Market in Troy and enter it in the next Bowl). ...
I hear he is doing the homemade sausage class too, I recommend you give the guy a try, you won't be disappointed.
The sausage classes are November 14 and December 7.
Noe is behind Nighthawk's Kitchen, which you might have seen at the Troy Farmers' Market. He was a judge for the Troy bracket in this year's Tournament of Pizza -- and we very much enjoyed meeting him.
A few more of Sebastien's photos from the class are after the jump. He also has a photoset posted on Flickr.
(Thanks, Sebastien!)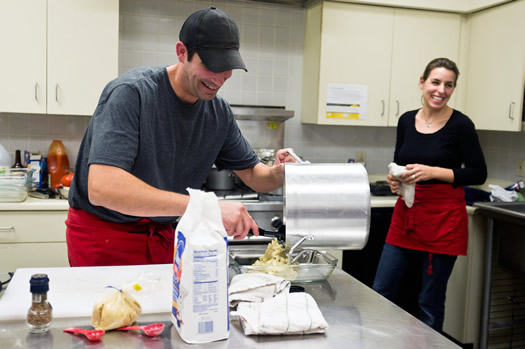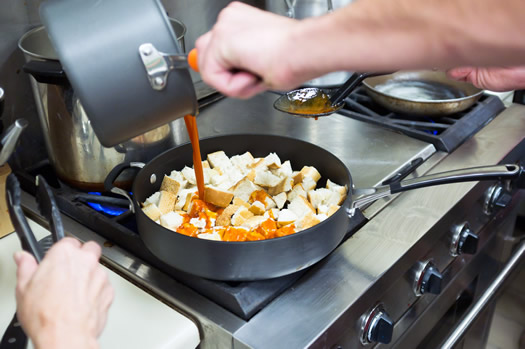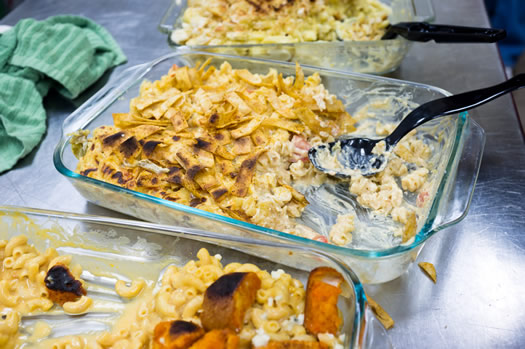 Find It
Arts Center of the Capital Region
265 River Street
Troy, NY 12180
Hi there. Comments have been closed for this item. Still have something to say? Contact us.