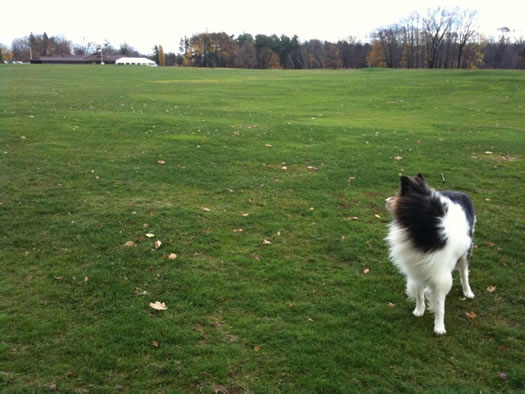 A few people have asked about this recently, so we figured it's worth a mention: Capital Hills, the Albany municipal golf course, is now closed for golf -- which means it's open for dogs, walkers, cross country skiers, snowshoers, and tiny humans who like to sled.
Capital Hills might just be the best place in the Capital Region to walk your dog. During the winter, the course is like a giant (dog) park, where pups can run off leash. On the weekends there are usually a bunch of other dogs, so there's a lot of opportunity for playing. And the place itself can be beautiful, which makes for good (human) walking/snowshoeing/skiing.
Of course, there area a few rules/guidelines you should follow while there:
+ Please pick up the poop. We've been over this before, but it deserves repeating.
+ Somewhere around 95 percent of the dogs at the golf course play nicely with others and are well behaved. If your dog is in that other 5 percent, please take the necessary steps to keep him in line.
+ Watch out for the small humans who are there to sled. They are not always happy that your dog wants to meet them.
+ Please drive slowly through the parking lot. There are lots of dogs and kids about.
Find It
Capital Hills
65 O'Neil Road
Albany, NY 12208
Hi there. Comments have been closed for this item. Still have something to say? Contact us.