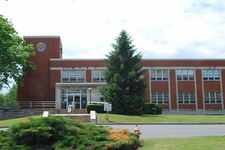 Colonie is ranked #7 on this year's list of lowest crime cities in the US as compiled by CQ Press.* The town was #1 in the rankings for 2010 and 2009.
This year's rankings are based on stats from 2010. Colonie's police chief says the number of major crimes dropped slightly this year. [TU]
The city of Albany was ranked 295th on this year's list -- that's up (or, in reference to crime, down) from #317 in the 2010 rankings. And the crime score compiled by CQ for the city dropped from 86.77 to 68.06.
CQ Press also ranks metropolitan areas. The Albany-Schenectady-Troy metro is #77 on this year's rankings -- it was #73 on last year's list. It's still well below the national average.
The Glens Falls metro ranked #8 this year, after topping the rankings last year.
If you're curious about the methodology behind these rankings -- and the strong criticism of them -- here's a little more...
CQ press compiles the rankings based data from the federal Uniform Crime Reporting system on murder, rape, robbery, and aggravated assault and the property crimes of burglary, larceny-theft, motor vehicle theft, and arson. The rankings have plenty of critics -- and even CQ Press notes that the FBI has discontinued using this method of indexing crime. The FBI has said it "discourages" such rankings and says they "lead to simplistic and/or incomplete analyses that often create misleading perceptions adversely affecting cities and counties, along with their residents." And the US Conference of Mayors again spoke out against the rankings this year. Said the mayor of Houston, Texas, who chairs the org's criminal and social justice committee:
"Everyone with the slightest knowledge of this issue knows the rankings are not credible, but the publication persists with them, presumably because rankings are popular and sell books. Unfortunately, they also do real harm to the cities that come out on the losing end."
CQ Press responded to the criticism in this year's press release:
They correctly point out that crime levels are affected by many different factors, such as population density, composition of the population (particularly the concentration of youth), climate, economic conditions, strength of local law enforcement agencies, citizen's attitudes toward crime, cultural factors, education levels, and crime reporting practices of citizens and family cohesiveness. Accordingly, crime rankings often are deemed "simplistic" or "incomplete." However, this criticism is largely based on the fact that there are reasons for the differences in crime rates, not that the rates are incompatible.
* Yes, Colonie is not a city -- it's a town. CQ Press tagged it as such, not us. Please take it up with them.
photo: UpstateNYer / Wikipedia
Hi there. Comments have been closed for this item. Still have something to say? Contact us.