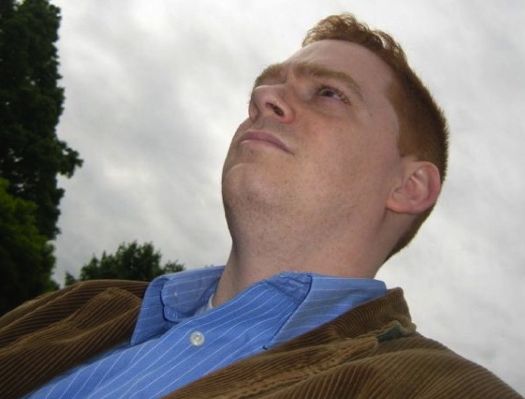 In holiday seasons past AOA has made lists of local gifts we thought people might like to get. This year, we're going right to the source. Instead of making our list, we've asked a few people directly: What's on your holiday wish list?
Next up: Erik's list has some gift ideas for the man about town.

What I'd like this Hannukah Chanuka Hanukah Holiday Season
I have a philosophy on gifts. Gifts should be things that the receiver wants, but would never get themselves; frivolous but useful. Additionally, they should show that the giver has some knowledge of the receiver, and put some thought into what they got. Monetary value isn't really that important. I have followed this philosophy when giving gifts, and I think that I've done a pretty good job of it in my life. So if someone wanted to give me gifts this year, here's a good place to start.
A gift certificate to Hudson River Coffee House
This is pretty much a home away from home for me. I think it's my second living room. My requirements for a coffee shop: good coffee, reasonable prices, reliable internet, and comfortable seating. HRCH has all of those things.
A gift certificate to Albany Strength
This is where I train. Some gyms you go to and "work out". At Albany Strength, you train. This is why I love the place. Additionally, they have great prices on supplements and a knowledgeable staff who will point you in the right direction for both nutrition and training.
A leather jacket from Russ and Rebel
Until about 2005, I wore leather jackets all the time. Then, the vegan I was romantically attached to told me she wouldn't touch me if I was wearing leather. Since I like being touched, I dropped the leather. Said vegan is no longer in the picture, so I want me a leather jacket again.
A sweater from J. Crew
It's not local but they have nice sweaters. I'd like a grey, cable knit cashmere, please. Alternately, you can get me a ray gun that disintegrates shawl collar cardigans for men. I'm not a fan. Shawl collars/lapels are for tuxedos and smoking jackets. Period.
A custom-made shirt.Caruso's has a nice selection.
I have one custom shirt , and I love it. I made the mistake of getting it with French cuffs, so its versatility is a little limited. So I want another one.
Hi there. Comments have been closed for this item. Still have something to say? Contact us.