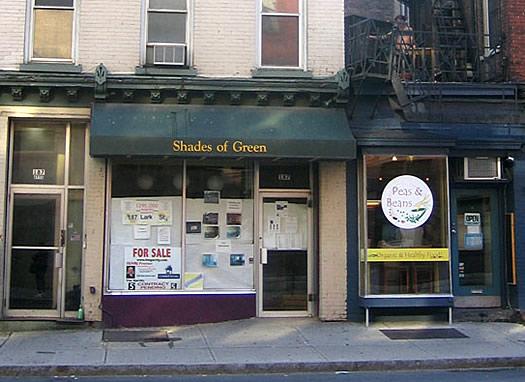 By Leigh Cummings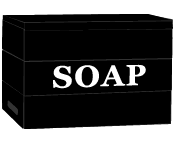 It might be silly and overly nostalgic, but years after its demise I'm still mourning the late great Shades of Green.
Like a lost love, absence has only made the heart grow fonder... and hungrier.
If you weren't in the area during that time or never had the pleasure, let me tell you, Shades was an absolute wonderland. It wasn't fancy: soups, sandwiches, and fresh-squeezed juices served from a small kitchen on Lark Street, but there was just something special about the food and the atmosphere. Vegetarians and non-vegetarians sat side by side enjoying meals that, regardless of labels, were just plain addictive.
Years after it closed, people are still lamenting its demise. And it left a vegetarian void in the Capital Region that has yet to be filled.
A friend of mine who is very much a meat-eater still gets a glossy faraway look in his eyes when we talk about the tempeh Reuben at Shades of Green. It holds a place in his heart as the "best sandwich ever." And I've spent about a decade trying to reproduce their recipe for cold sesame noodles, to little avail.
Now it seems the vegetarian culture in Albany has been forcibly scattered. You can get a transcendent tofu dish at Van's, or brunch with a side of Morningstar sausage at Iron Gate. Lil' Buddha's salads are amazing, there's always Antipasto's in Clifton Park for a slightly more upscale experience, but the vegetarian community no longer seems to organize and orbit around a logical center. It's possible that I miss that sense of solidarity more than the Shades of Green menu.
The way I see it, there are two different camps when it comes to the area's vegetarian fare. It's either "health food" or "junk food." Little Anthony's short-lived vegan spinoff, Food for Thought, fell firmly into the junk food camp: pizzas with soy mozzerella, faux Philly cheese steaks and french fries. It was a noble attempt to appeal to and build a clientele that isn't necessarily interested in sprouts and wheatgrass. Unfortunately its rise and fall was so quick that the target audience just didn't materialize. Each time I visited, the dining space was either empty or nearly-empty. In fact, the only successful vegetarian junk food restaurant I can think of is Empire Wok in Delmar, where they have a whole separate menu filled with mind-blowing selections like veggie pork fried rice and cashew chicken. The dishes feature a rainbow of fake meats made by May Wah Foods, the same company that gives us Bombers' veggie chicken nuggets, which are to die for. If only Empire Wok delivered to Lark Street!
On the other side of the spectrum is the health food camp where the focus is on organics, raw foods and clean living. I'm not sure that it's realistic to expect the Capital District to support this type of focused venture. This is not to say that upstate New Yorkers aren't health conscious, but the fact that we're surrounded by an ocean of local agriculture lends itself less to vegetarianism and more to the locavore movement. Personally, these days I do eat some meat and am more concerned with sustainability and humane practices than I am with the presence or absence of animal products. I have to assume that other people my age are experiencing the same evolution.
It would be so wonderful to recreate the Shades of Green vibe in a larger space where there could be some omnivorous offerings alongside the vegetarian dishes. This is perhaps the most commercially viable business model: really good vegetarian food with a few equally good non-vegetarian options. A little something for everyone. If I had the real estate and the means, I'd do it in an instant.
Does a place like this already exist in the Capital Region? Have I missed it? If you know about it, please, pass it on!
Leigh Cummings blogs about her misadventures on public transportation (among other things). You can also find her on The Twitters: @leighcummings.
More Leigh on the Soapbox:
+ The Fantasy Lark Street
+ Pride in Albany
photo: Sebastien Barre
Hi there. Comments have been closed for this item. Still have something to say? Contact us.