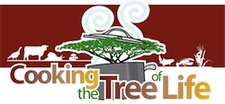 The popular Cooking the Tree of Life series is back at the State Museum February 8 with an evening about milk, cheese, and cheesecake. From the press release:
Dr. Jeremy Kirchman, the State Museum's evolutionary biologist, will lead the presentation, and Dr. Reid Ivy, creamery manager for the award-winning Old Chatham Sheepherding Co, will explain how cheese is made. Together they will consider the evolution of mammals, milk production, and the ingenious ways that humans (with help from bacteria) have used this mammalian adaptation to create some of our richest culinary pleasures. Dr. Ivy and Drue Spallholz from Albany's Honest Weight Food Co-op, will lead the audience in a cheese tasting. Lynn Beaumont from Albany's Cheesecake Machismo will be on hand to describe how to make cheesecake, and will offer the audience samples of cheesecake made at her shop. Fresh local milk from Clarksville's Meadowbrook Farms Dairy will also be available for sampling.
The program starts at 7 pm on February 8 (that's a Wednesday). Tickets are $5 at the door.
Earlier on AOA:
+ Old Chatham Sheepherding Company's Kinderhook Creek cheese
+ Milk delivery options in the Capital Region: Meadowbrook Farms Dairy
+ Cheesecake from Cheesecake Machismo