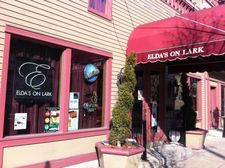 The proposed Albany "cabaret law" has been amended with some significant changes that might make it a bit more palatable to business owners, supporters of live entertainment, and neighborhood groups.
The changes include lower license fees, and a public hearing process for applications...


+ The proposed licensing fees have been reduced. The ordinance had included a minimum $300 fee, even for smaller venues. The new version's lowest fee is $150 -- and that covers venues of up to 150 people (some venues that don't serve alcohol could pay as little as $50). The highest licensing fee is $500, for venues with more than 500 people.
+ There are provisions for public notification of license applications, a public hearing applications, a 30 day public comment period, and method for appealing decisions by the city clerk.
The full text of the proposed ordinance, which was introduced by councilman Daniel Herring, is embedded below. If you're concerned about this issue, it's worth having a look.
The proposed ordinance has gotten a lot of people in the local restaurant/bar/entertainment fired up, and that's understandable -- the ordinance would make significant changes to a system that's already sort of confusing. But this doesn't seem like a situation where common ground can't be found.
The Common Council's planning committee is scheduled to discuss the ordinance this Wednesday at 5 pm (City Hall, in the court room next to the Common Council chamber). There's a public comment period as part of the meeting, so if you're looking to get your voice heard about the situation, that's a good time to do so.
City of Albany Proposed Cabaret Law, Amended 2012-02-10
Thanks to councilman Richard Conti for forwarding the text of the proposed ordinance to us.
Hi there. Comments have been closed for this item. Still have something to say? Contact us.