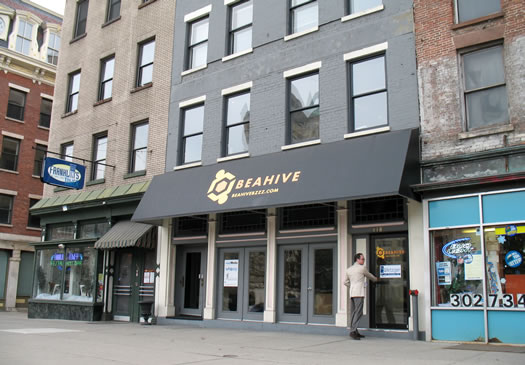 The downtown Albany location for Beahive, a string of coworking spaces in the Hudson Valley, recently opened. We were in the neighborhood this week, so we dropped in to check it out.
Downtown Albany is the third location for Beahive, which started in Beacon in 2009 and also has a location in Kingston. The Albany space is in a building at 418 Broadway, a half block from State Street, across from the SUNY administration office. The building is owned by real estate agent Tracy Metzger. Her agency's office is also operating out of the space -- and when we stopped by this week both she and agent Sam Critton were there working.
The space currently has six members signed up, one of them full time. Metzger says the space's capacity will depend on the mix of full-timers and "community" members -- people who pay just to have a place to drop into now and then -- but they're initially aiming to have about 15 members.
Metzger says she heard about Beahive through a friend and it sounded like a good fit for the market. "It was something that was missing from the landscape here." She says Beahive is handling all the billing, membership, and online aspects of running the coworking space, and she's taking care of the property management part.
And how's she going to like running her agency out of a space potentially filled with a bunch of other people running unrelated businesses? "I'm gonna love it," she said. "I'm a very social person and I like to be around people. If I need privacy, I can go to a conference room."
The quick tour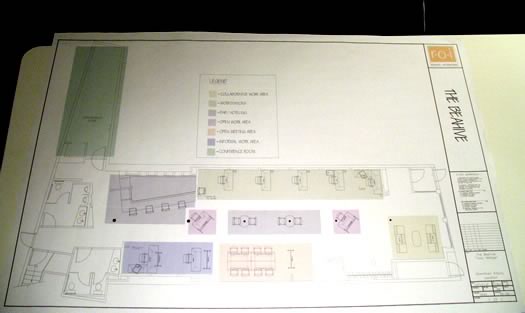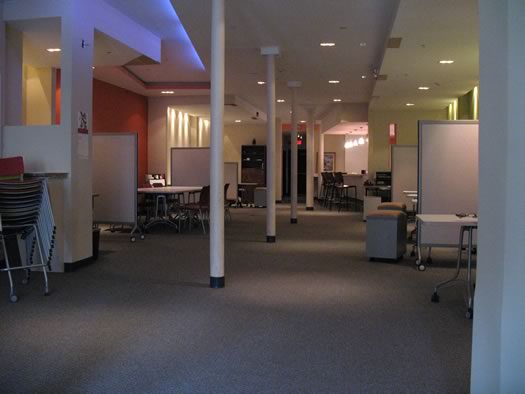 The view from the front, looking back.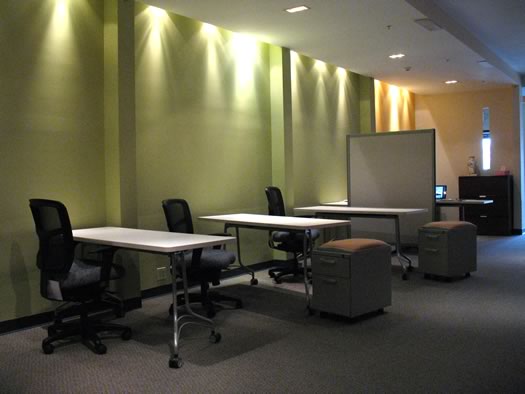 Some of the desks available to members.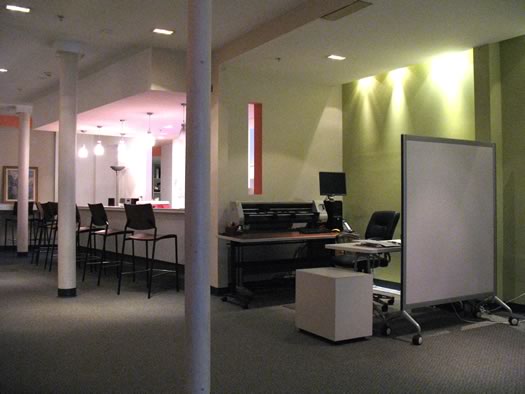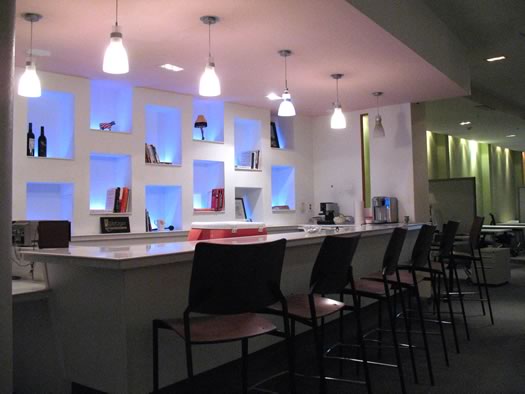 A bar area for working -- or events in the space.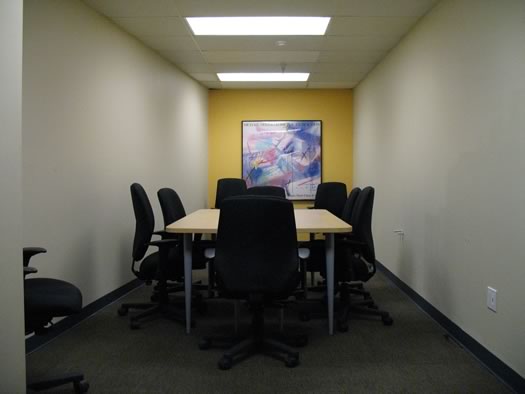 Conference room in the back.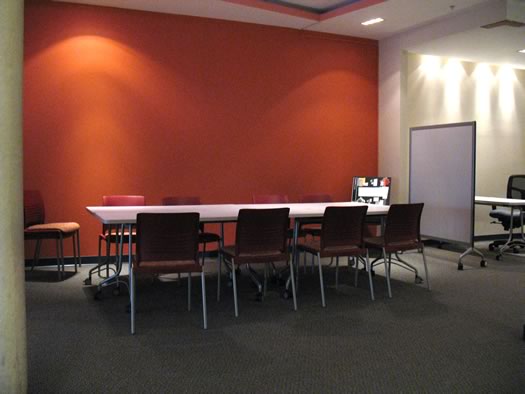 A group work area that can be reconfigured different ways.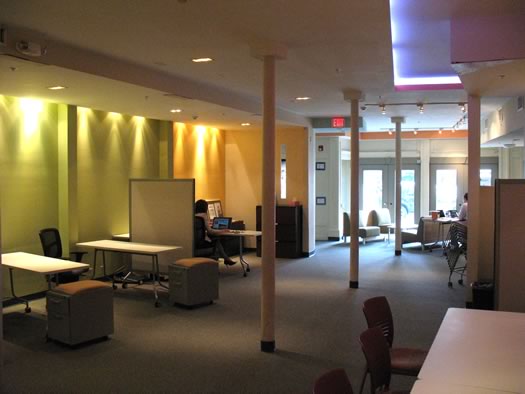 Price
Membership plans for the space start at $20/month (access one day a month, plus community events) and go up to $350/month (24/7 access, permanent desk, free locker). There's also parking available nearby for $70/month via a discount with the Albany Parking Authority.
There's a grand opening for the space planned for the end of March.
Other spaces
Beahive is one of a handful of coworking efforts that have popped up in the Capital Region over the last few years. A space called Capital Coworking in Colonie never got off the ground last summer when its founder ran into problems with the space he was hoping to use. And more recently, a group called the Collar Collective has set up a space in Troy for programmers, developers, designers and other practitioners of the nerd arts. It recently announced that use of its space in in downtown Troy would be free of charge for accepted applicants.
Earlier on AOA: A co-working space for Albany, and an update for Troy
Find It
Beahive Albany
418 Broadway
Albany, NY 12207
Hi there. Comments have been closed for this item. Still have something to say? Contact us.