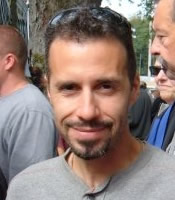 Tom Genovese, the owner of the Sunspot Cafe in Albany, has passed away. He was 38 years old. He died in a motorcycle accident on the Northway yesterday near Exit 26. [Post-Star]
Tom was one of a handful of business owners working to change the image of Quail Street. His cafe -- a warm, inviting place -- just celebrated its one-year anniversary. He was also very active in the local swing dance scene. And you might know him from walking his two very recognizable dogs (there's a photo after the jump -- we only put it together that he was he was "the guy with those dogs" after seeing the photo today). Tom was connected to a lot of people, and he'll certainly be missed.
The cafe will be closed until further notice.
Update: Here's his obituary, which includes information about services. (Also noted by Daniel Mackay in the comments.)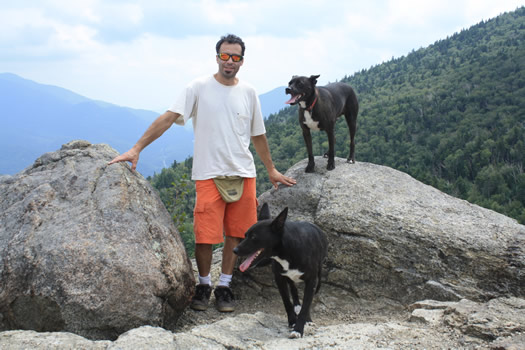 photos via Laura McCarthy
Hi there. Comments have been closed for this item. Still have something to say? Contact us.