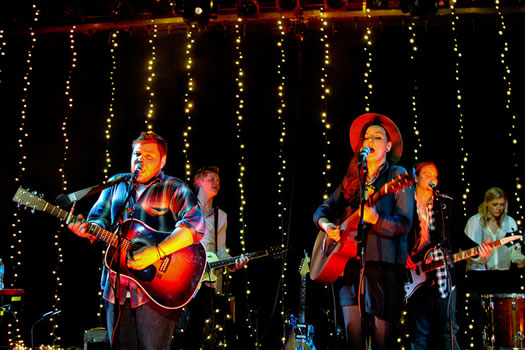 Here are a few things to keep in mind, look forward to, or keep busy with this week, from the weather (April-ish), to the rarely seen, to Infinite Jest, to biomimicry, to pitching books, to laughs, to cycling, to music...
Weather
Here's the paraphrased forecast:
Monday: Cloudy, chance of rain, windy. Mid 50s. Maybe a bit of snow in the evening.
Tuesday: Repeat, less chance of of rain.
Wednesday: About the same.
Thursday: Yep, you guessed it.
Friday: Sunny, high 50s.
Weekend: Sunny, 60s.
That's April.
Great, Strange, and Rarely Seen
A new exhibit at the Albany Institute -- Great, Strange, and Rarely Seen: Objects from the vault -- opens this week. Some of the items that will be on display, from the blurbage:
Stunning Chinese lacquer, intricately carved Japanese netsuke, and eighteenth-century English porcelain statuettes reveal the cosmopolitan breadth of the Institute's holdings. While other collections like patent models and human hair jewelry demonstrate the ingenious and quirky sides of human creativity. The exhibition also includes unusual clocks, a chronology of mirrors, folding fans, British and American pianos, and riches from the library.
There's an opening reception Thursday evening from 5-7 pm -- it's free, but you have to RSVP (463-4478 x469). The exhibit opens Saturday.
Earlier: What you can't see at the Albany Institute of History and Art
Meanwhile at MASS MoCA: The new exhibit Invisible Cities opens Saturday (and Michael Oatman's All Utopias Fell reopens).
Infinite Jest
Thursday at EMPAC: a performance/film/installation based on Infinite Jest by David Foster Wallace. From the blurbage:
The evening begins with the audience experiencing the performance space as an installation composed of a text-based soundtrack and various miniature sets intended for the audience to walk through and examine. The film is then brought to life through the lens of live cameras that follow the manipulation of photographs, drawings, scale models, and various three dimensional objects by visual artist and performer SUE-C, along with the live lush electronic soundtrack and vocals by AGF and narration from Francis Deehan.
You can get two free tickets if you buy a copy of Infinite Jest at Market Block Blocks. 7:30 pm - $18
Speaking of EMPAC: There's a "public exchange" there Thursday evening about the goals of the center and an opportunity for the public express its thoughts. 5:30 pm - free
Arts and Sciences
Photos and memories
Fairfield University psychologist Linda Henkel will be at Skidmore Tuesday evening for a talk about how viewing photos and videos can shape can influence the way people recall events. 5:30 pm Palamountain Hall - free
Flooding on the Mohawk
Union College geologist John Garver will be at UAlbany Tuesday evening talking about "A historical perspective of flooding in the Mohawk watershed related to Hurricane Irene and Tropical Storm Lee." 8 pm CESTM building - free
Biomimicry
Biologist Tim McGee will be at EMPAC Wendesday for talk about biomimicry -- and how insights from biology can be applied to other disciplines. McGee currently works with NYSERDA, and has worked with IDEO recently. He also writes for Treehugger. 7 pm - free
School reform
Eduwonk writer and Time columnist Andrew Rotherham will be at Skidmore Wednesday for a talk titled: "Racing to the Top? The Whats and Whys of Today's Education Reform." 7 pm Palamountain Hall - free
African photography
There's a reception Thursday for the exhibit currently at Union College's Mandeville Gallery, "African Photography, For Whose Eyes? Constructing and Deconstructing Identities." The recipe will also include a performance by Senegalese drummers and dancers. 6 pm - free
Bethlehem
Historian Susan Leath will be at the Albany Institute Sunday about her book Bethlehem, about the history of the town. There will also be a guided tour of Great, Strange, and Rarely Seen: Objects from the vault following the talk. 2 pm - free with museum admission
Laughs
Laughs on Lark
The monthly comedy showcase is back at Elda's on Lark this Wednesday night. The lineup: Shawn Gillie, Mo Haskins, Matt Kelly, as well as Mop and Bucket Co. 9 pm
Cooking with the Calamari Sisters
At Proctors Thursday-Sunday: "Hilarity, failed dishes, and food fights ensue during this "live broadcast" of a public access cable cooking show hosted by two larger-than-life Italian sisters, Delphine and Carmela Calamari." check for times - $27
Billy Gardell
Star of Mike and Molly on CBS -- AKA, the guy you see in promos sometimes with Melissa McCarthy -- will be at The Egg Friday night. 7 pm - $32.75
Nobodies of Comedy
A national tour featuring five up-and-coming comics at Proctors Saturday night. "You've never heard of them, but hey, they've never heard of you either!" 8 pm - $20 and up
Dirck Toll
Sunday afternoon at Caffe Lena's black box: "Riveting Complexity," a performance by humorist/monologist Dirck Toll. 2 pm - $10 / $8 students
Red Tails
Thursday at Proctors: screenings of Red Tails -- the recent movie about the Tuskegee Airmen -- Thursday. The evening screening will include a presentation by local veteran Ralph Boyd, who was part of the segregated 366th Infantry Regiment that fought in Italy during WWII. $5
Tour of the Battenkill
The annual Tour of the Battenkill cycling race (or races) is this weekend in Washington County (as mentioned). The events include a pro/am (Saturday) and a pro race (Sunday). Also: Greg LeMond will be there.
Pitchapoolza
The Pitchapalooza tour -- in which aspiring author gets to pitch their book ideas to a panel of judges, American Idol style -- will be at St. Rose Sunday (as mentioned). For a chance to pitch, you have to buy a copy of the organizers' book (the "Book Doctors"). 2 pm - free to watch
Music
Tuesday: Of Monsters and Men at Jillian's
An indie folk pop band from Iceland. 7 pm - $12 (close to selling out -- check for tickets)
Tuesday: Tommy Stinson at Helsinki Hudson
Of the Replacements, Soul Asylum, GnR. A benefit for a charity in Haiti. 8 pm - $15 ahead / $20 day of
Tuesday: We Came as Romans at Northern Lights
Via Troy, Michigan -- but not Trojans. 7 pm - $18 ahead / $21 day of
Thursday: Chubby Checker at Vapor
Did you know "The Twist" was a cover? 8 pm - $30
Friday: Albany Music Coalition launch at Valentine's
With: Matthew Carefully, Michael Eck, Tom McWatters and the Philo Beddoe Band. 7:30 pm - $7
Friday: Rhett Miller at Helsinki Hudson
Of the Old 97's. 9 pm - $15 ahead / $18 at door
Friday: Sister Sparrow and the Dirty Birds at Putnam Den
With: MaryLeigh and the Fauves. Later that night: DJ Trumastr.
Friday: A Silent Film at Jillian's
A "piano rock" band from the UK. They sound like Keane. 8 pm
Saturday: Rosanne Raneri and Bryan Thomas at Steamer 10
Two singer songwriters. 8 pm - $13 ahead / $15 at door
Saturday: Marco Benevento at Red Square
Pianist and "sound sculptor." 8 pm - $13 ahead / $16 day of
Sunday: Strunz & Farah at Troy Music Hall
Two guitarists playing a blend of music from around the world. 7:30 pm - $20 and up
These are a just a few things for this week. Know of something people should be looking forward to this week? Please share!
Look for our "Stuff to do this weekend" post on Friday.
Proctors advertises on AOA.
Say Something!
We'd really like you to take part in the conversation here at All Over Albany. But we do have a few rules here. Don't worry, they're easy. The first: be kind. The second: treat everyone else with the same respect you'd like to see in return. Cool? Great, post away. Comments are moderated so it might take a little while for your comment to show up. Thanks for being patient.