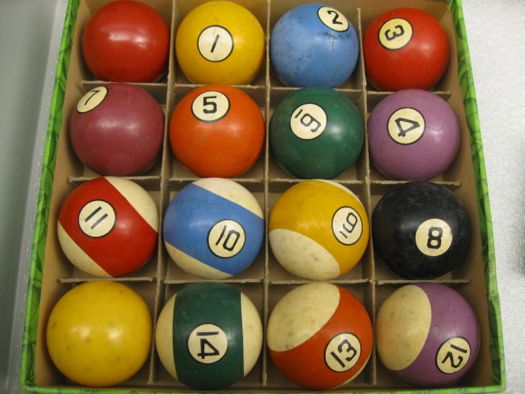 Last week we showed you a few cool things you can't see at the Schenectady Museum.
This week we've found bunch of cool stuff you can't see at the Albany Institute of History and Art. Included in the tour, billiard balls, beer and WGY coffee.
Keepsake jewelry made with human hair. Yeah...it's kind of sweet and creepy at the same time.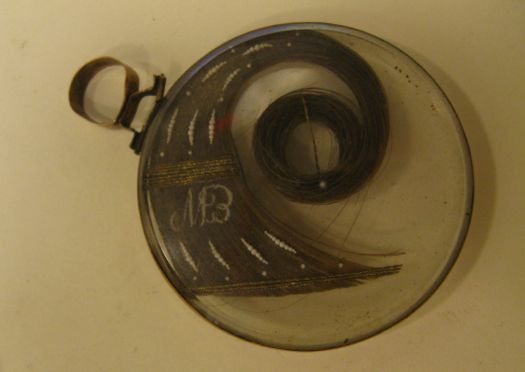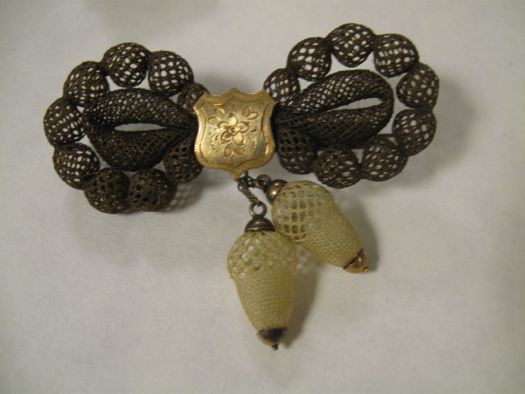 We thought it was copper or some type of wire at first.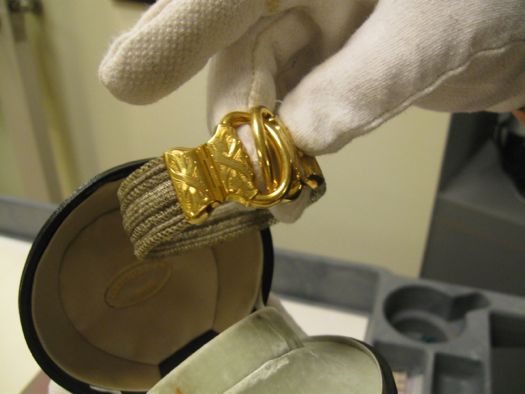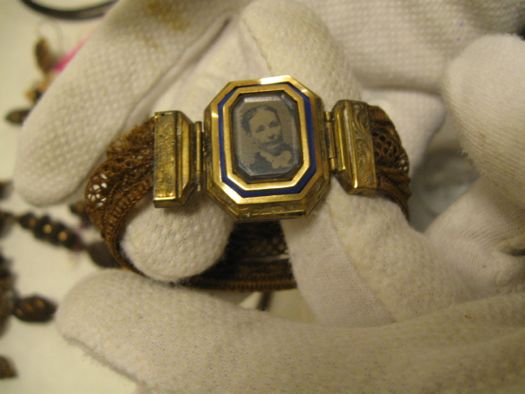 Written in Dutch, these deeds from the early 1660s are trade agreements for land between the Dutch and Native Americans. This one includes a list of items like pots, pans and knives that were traded for land.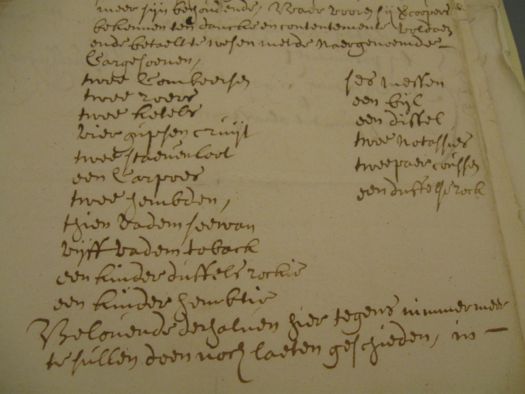 The drawings at the bottom of the documents were Native American signatures: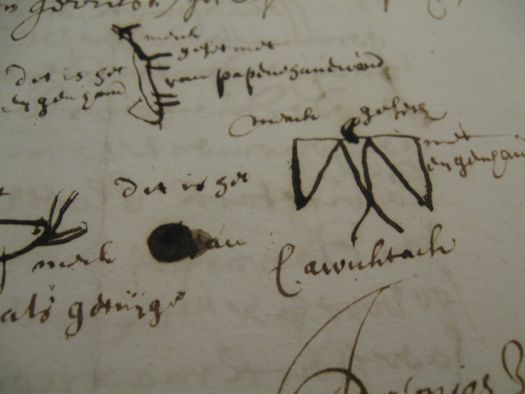 And here's the symbol of the manor lands of the Van Rensselaer manor, indicating a land trasaction between the Van Rensselaer manor and the Native Americans.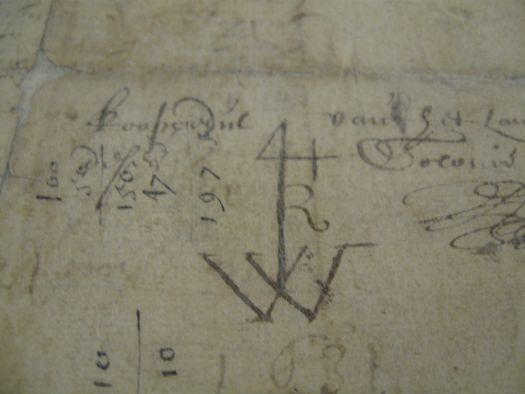 A while back Carl wrote a post for AOA about Albany's Hyatt Billiard Balls. The museum showed us this set: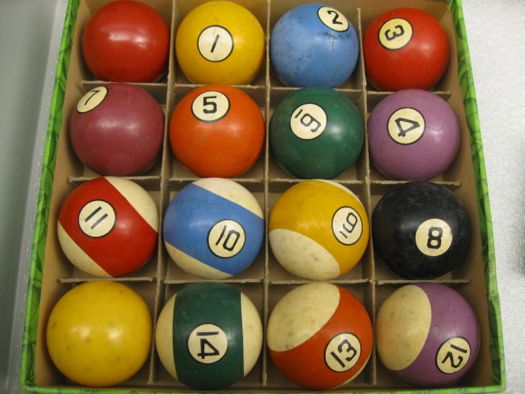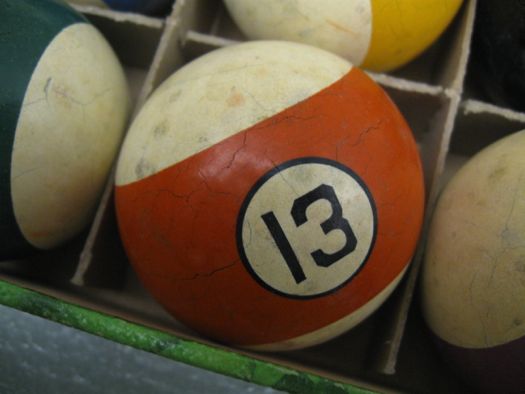 And an older set: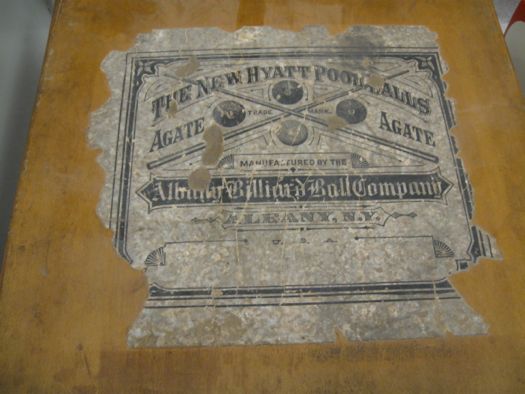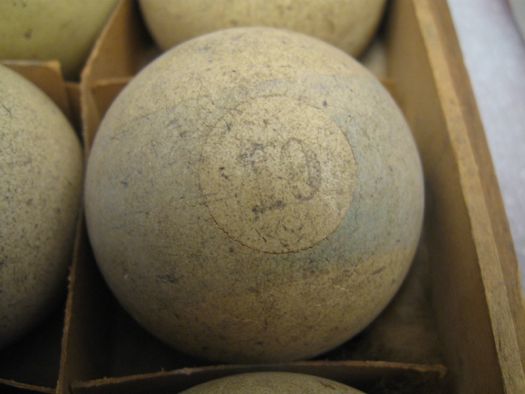 They also showed us one of the Boardman and Gray pianos that Carl told us about.
Once rolled toilet paper was invented in Albany, people needed something to hang it on: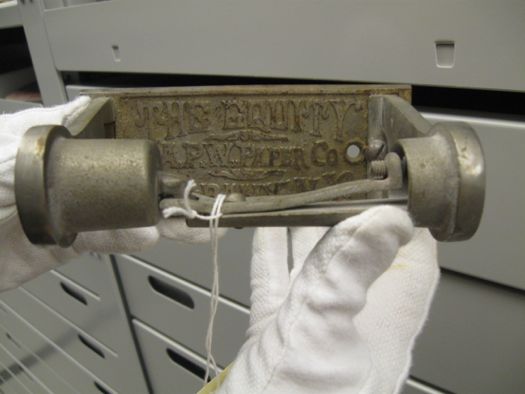 A while back Jess looked into the big First Prize sign along Everett Road. Here's a can of lard that came from the meat packing company.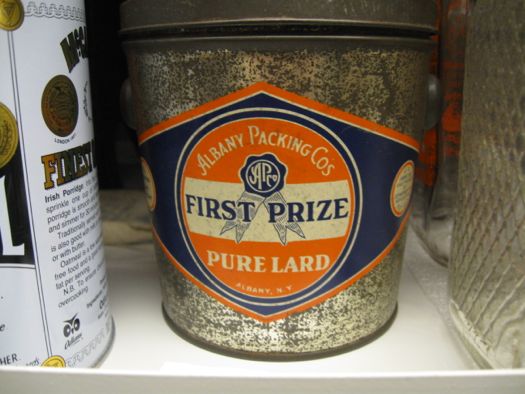 Hedrick's beer company was owned by the family of Albany political boss Dan O'Connell: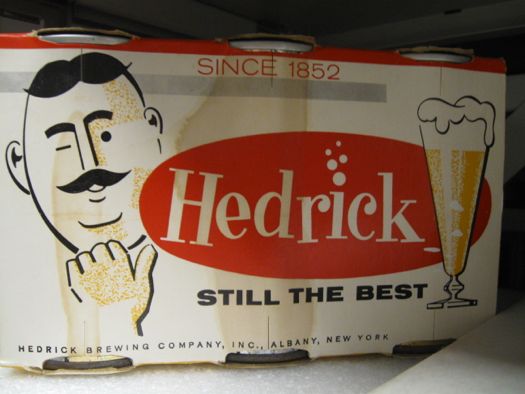 No, there's no old beer in these cans. Museum rules require all liquid to be emptied before being archived so, you know, they had to comply: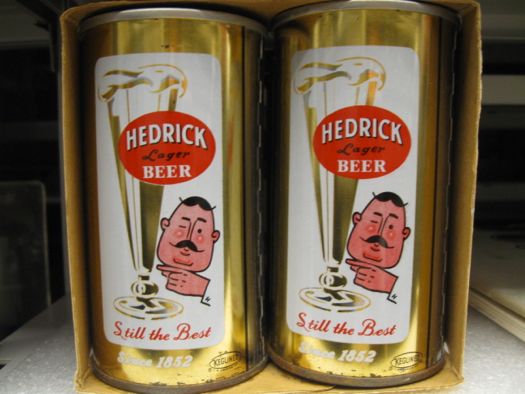 WGY Coffee. A store was allowed to use the radio station's brand name on food packaging: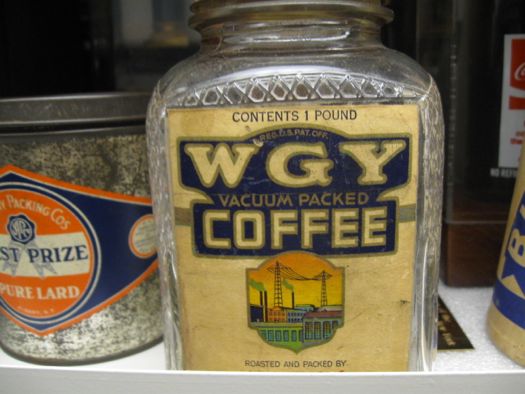 The Institute has about 70 models that accompanied patent applications in the Capital Region, including this brass model for a saddle harness: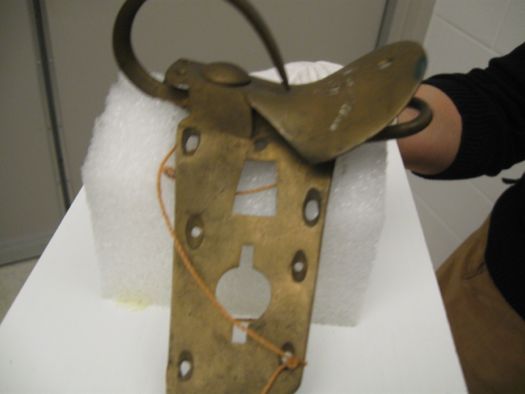 This for one of Henry Burden's horse shoe manufacturing machines: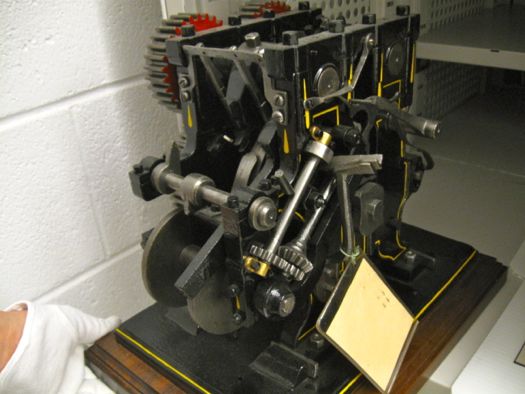 Benjamin Hinkley's 1856 design for a portable camping tent: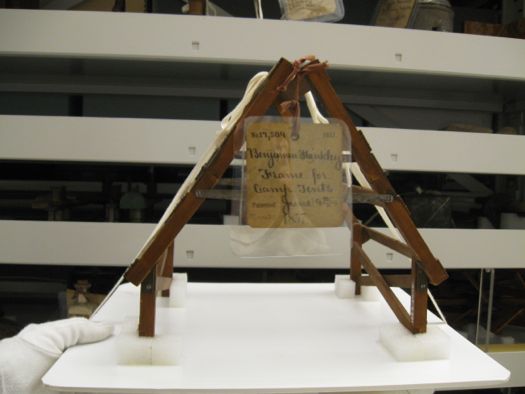 This is the hull of a patent model for a paper boat: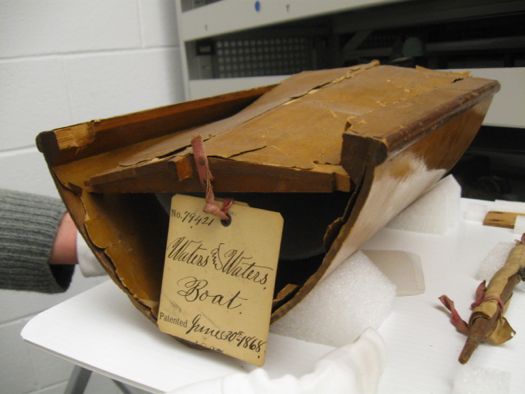 And a clothes dryer patent model from the 1870s.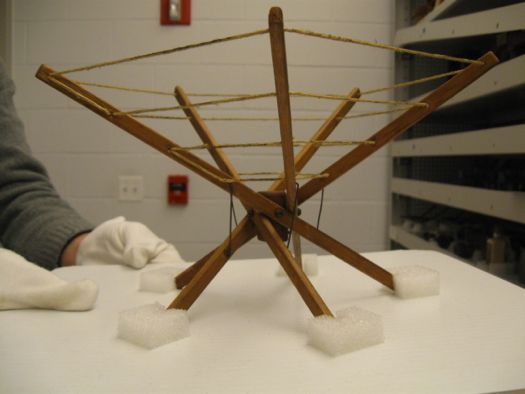 During the earliest years of the stove industry, Albany and Troy stove designers and manufacturers account for at least one third of all design patents issued. Here's a photo from a big stove expo in Troy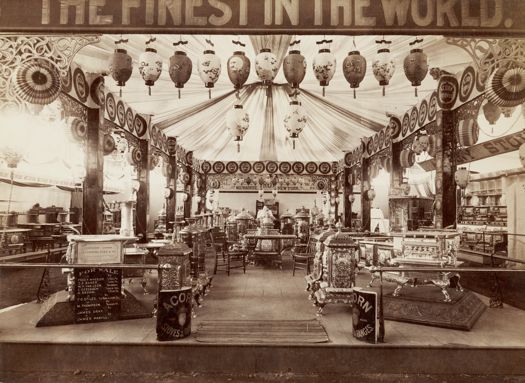 Here's a heating stove: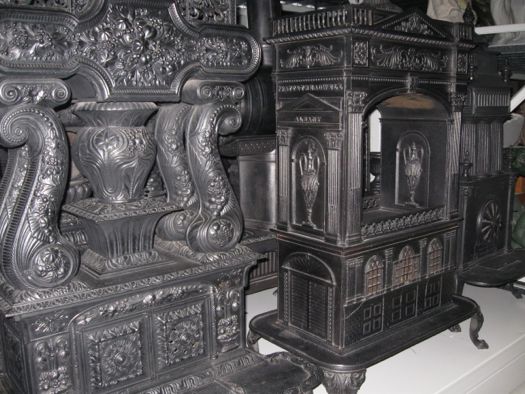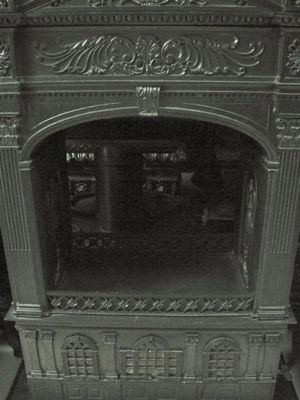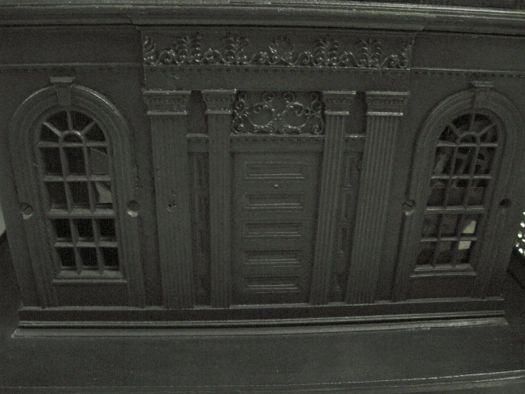 And a cooking stove: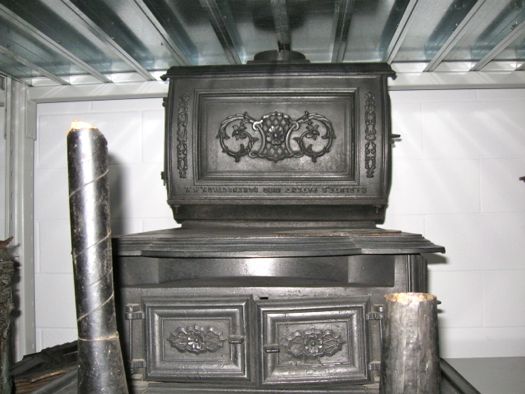 The Albany Institute is pulling out some of its rarely seen items in April for its new Great Strange and Rarely Seen exhibit, but the mummies and all kinds of other cools stuff on display there year round.
Thanks to curators Tammis Groft and Doug McCombs for showing us around the archives at The Albany Institute!
Hi there. Comments have been closed for this item. Still have something to say? Contact us.