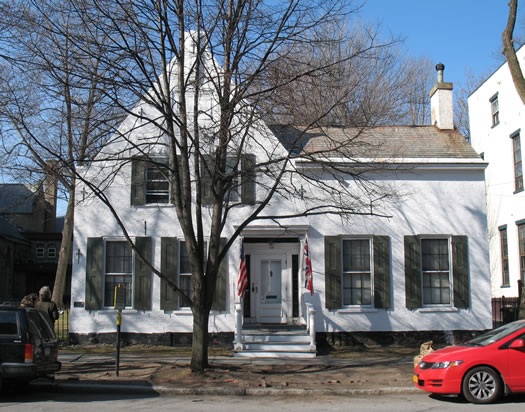 The Capital Region has the lowest median effective property tax rate in the state, according to a report from the Empire Center. This area's median rate was $23.14 per $1000 last year. Western New York had the highest rate at $35.58 per $1000.
The Empire Center's analysis did not include New York City or Nassau County, which it says impose rates in a way that makes them hard to compare. And in this case, the Capital Region extends beyond the four core counties to also includes counties such as Warren, Washington, and Greene.
Within the Capital Region's core there are wide differences. The effective total property tax rate in the city of Schenectady is $40.75 per $1,000 of property value. In the town of Edinburgh it's $7.70 per $1,000.
We pulled all the numbers for municipalities in the Capital Region's core. They're sorted after the jump.
All numbers via the Empire Center's SeeThroughNY Benchmarking NY database, which was built on numbers from the state comptroller's office and data from the NYS Association of Realtors. There's more detail available there.
Specifically, these numbers are from "Comptroller's Overlapping Property Tax Rates Table," which you can download in xls from SeeThroughNY.
Breakouts by county are embedded in large-format above -- scroll all the way up.
Property tax rates listed are per $1000 valuation.
Capital Region property tax rates
Hi there. Comments have been closed for this item. Still have something to say? Contact us.