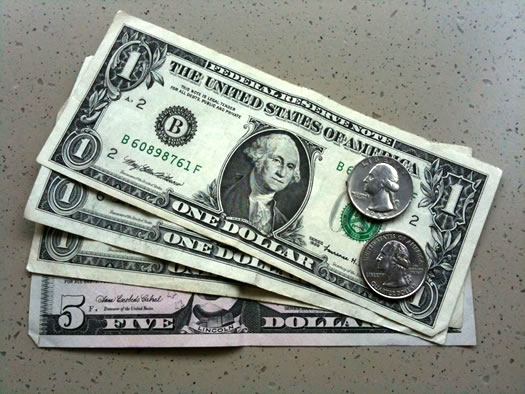 A large majority of New Yorkers support raising the state's minimum wage from $7.25 to $8.50 per hour, according to the Siena poll out today. Of the people polled, support for the increase ran 78-17. The group registering the lowest support for the increase was Republicans -- and even among that group, 58 percent support it.
A few other interesting bits from today's poll:
+ One of Andrew Cuomo's strategies since becoming governor has appeared to be finding ways to allow the legislature to look good (while still doing what he wants it to do). It seems to be working: the number of people saying they have a "favorable" opinion of the Assembly and Senate are at "highest ever" levels* -- in the upper 40s.
+ The Occupy Wall Street movement registered its lowest favorability so far -- 38/52 favorable/unfavorable. The Tea Party's favorable/unfavorable: 38/58.
+ If the presidential election was now: Obama 57 | Romney 37.
+ The percent of people who said "don't know" or have "no opinion" of Kirsten Gillibrand is 25 percent -- the same as it was back in January 2011. We suspect this is roughly the same percentage of people who would feel open about admitting they don't follow politics or government at all. Chuck Schumer's don't know/no opinion: 9. See also: Chuck who?
+ KG still easily beats any of the potential Republicans in a hypothetical matchup for the US Senate.
+ The percent of people who agreed that New York State is on the "right track": 55 percent, a "highest ever" level.
* "Trends reflect questions asked at least twice since the first Siena College Poll in February 2005."
Hi there. Comments have been closed for this item. Still have something to say? Contact us.