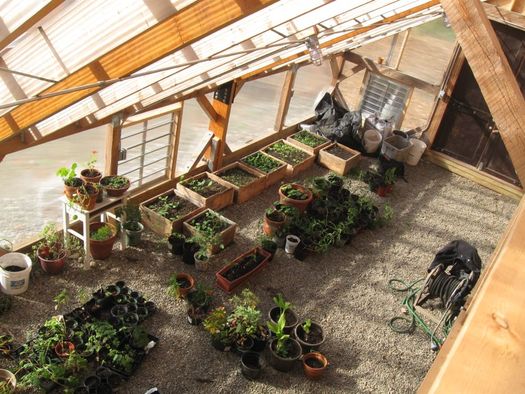 By Noah Sheetz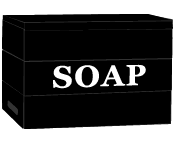 Drive through the South End and the DelSo neighborhoods and you can't help but notice change. An empty storefront at 540 Delaware is now the home of All Good Bakers. The demolition of a group Morton Avenue row houses has become part of an ongoing urban revitalization project. Pastor Charlie's Victory Church has turned a huge industrial space into a youth center with a youth-run thrift store and a refurbished trolley car emblazoned with the word "enough". Perry Jones, director of the Capital City Rescue Mission, is turning a former shirt factory building at the corner of Trinity Place and Arch Street into beautiful apartments for the needy and those who are recovering from substance abuse and are working to rebuild their lives.
And then there are the many changes that revolve around food, gardens, and local sustainability.
The local interest in, and prevalence of, youth agriculture programs here is fairly progressive -- even when you compare it to New York City. There's a lot going on in here, if you know where to look.
Gardens bring a sense of nature that is very much absent amidst the concrete, asphalt and high rise buildings. Urban farming has the power to inspire all generations to utilize unused spaces to grow fresh food. It's also a positive force in the face of a criminal undercurrent that is ever present, especially in the South End.
In the South End and DelSo neighborhoods people are not just vegetable gardening, they're growing fruit trees, composting, keeping bees and raising chickens at educational institutions like the Free School.
Then there's Radix, a sustainable and ecological permaculture project in a large greenhouse. Radix founders Scotty Kellogg and Stacy Pettigrew will use the bioshelter as an educational center to teach school groups about how fish, rabbits, chickens, vegetables, and mushrooms can be raised in small urban spaces.
Radix is not the first or only program in the area to teach youth about growing things. Youth Organics began teaching youngsters about inner city farming on a vacant lot turned garden in the summer of 2004. While YO has maintained several gardens in the South End over the years, today you'll probably find YO director Rana Morris and her spring and summer crews at the garden on Hawk Street. The goal of the YO program is to teach young people how to start vegetable gardens and the agricultural techniques that are needed to farm in small urban areas.
What are the youth growing on Hawk Street? Any vegetable or fruit that you would find on a farm. Corn, tomatoes, broccoli, kale, spinach, peppers, strawberries, and melons, to name a few. The Hawk Street garden has real "farm" problems too. A few years ago I saw Rana in the spring and she told me about having to replant the garden and build a fence because the "inner city" deer had eaten all of the seedlings.
It's not just about farming at Youth Organics. The youth also learn about agri-business by selling vegetables through their CSA and part-time farm stand. They learn about cooking the vegetables that they grow. Each summer Rana fires up the outdoor community brick oven behind the Free School and makes vegetable pizzas with her crew.
Youth Organics has been farming in the South End for almost ten years now. Soon Radix will be selling home-grown fish and mushrooms. And there will likely be more locavore newcomers to make their mark on the South End. Like elementary school teacher Susan Fowler, who started The Friendship Garden on Hurlbut Street. Susan has been teaching children to plant, grow and cook in the edible garden for a few years now. This year she plans to kick off the spring planting with a garden party complete with cooking demonstrations by celebrity chefs like Ric Orlando and Yono Puornomo.
Locally grown vegetables prepared by the most talented chefs in the Capital Region. What could be better than that?
Noah Sheetz is an executive chef, local food advocate, and a member of the Chefs Consortium.
More Noah on AOA:
+ Wild edibles in urban Albany
+ Noah's ode to local fast food
Hi there. Comments have been closed for this item. Still have something to say? Contact us.