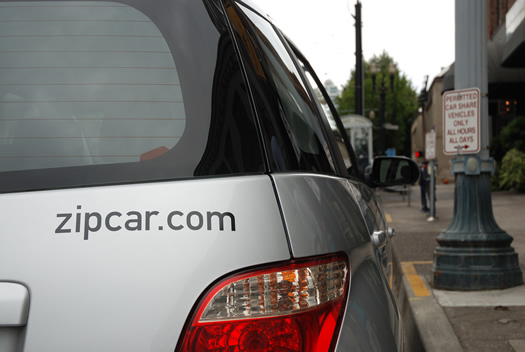 By Lauren Alpert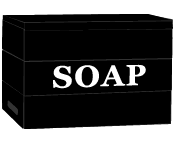 I'll admit it -- life in the capital region is a lot easier with a car.
A car makes going on that big shopping trip, going apple picking or going for a hike at Thacher State Park a lot more convenient. While CDTA buses are a good option to get to many destinations, public transit doesn't take you everywhere you need to go, so a car can be a necesssity.
But a car can also be a headache -- and a lot of expense. Think about the amount of time the car you're paying for and insuring sits idle -- just waiting for you to decide to go somewhere.
Bundle your insurance, gas, parking and maintenance costs together into an monthly rate and it can add up pretty quickly. $300 a month? $500?
That's one of the reasons we're working on car sharing in the Capital Region .
Last month a proposal for a car sharing program I'm working on came in 5th in the AOA/Sunmark Start-up Contest. We didn't win the grant, but we're still working on the project.
Why am I so passionate about this? Car sharing is estimated to take at least 7 personal vehicles off the road because car sharing members typically sell or defer getting their own private vehicle. It can also add a car as a transportation option for someone who can't afford or doesn't want to own their own car. Car sharing cannot only save members money but it decreases carbon emissions and congestion. It also encourages people to use transit, walk and bike more, improving the well being of the community. And with car sharing, instead of having two cars per household, you could have one car but gain access to a fleet of cars around the city and the region.
This is how it works:
1. You sign up to become a member of the organization
2. You make a reservation to use a car
3. You drive
That's pretty much it. Reservations can be made online or by phone and you return the vehicle to a parking spot assigned to that car sharing vehicle, the same spot you picked it up from. Members can join a car sharing organization at different membership tiers. The tiers are based on how much you expect to use the vehicle and a monthly fee is charged based on the tier.
Car sharing isn't just for huge cities like New York. Buffalo, Ithaca and Syracuse all have car sharing organizations. Why not the Capital Region? If we are serious about being a competitive, progressive place to live, shouldn't we have a variety of transportation choices?
If car sharing sounds like something you'd like to see in the Capital Region, you can lend your support to the effort on Tuesday night from 5 to 8 at the Albany Public Library's Main Branch at 161 Washington Ave. We're planning an open house to get input from the community.
There will opportunities for you to help shape the future of car sharing in the Capital Region and refreshments provided by one of last year's Sunmark Grant finalists, Baker's Intuition (formerly Co-original Creations).
You can find out more at the Capital Moves website, like it on Facebook and follow onTwitter.
Lauren wants to share a car with you.
photo: Flickr user Jason Rodriguez

Hi there. Comments have been closed for this item. Still have something to say? Contact us.