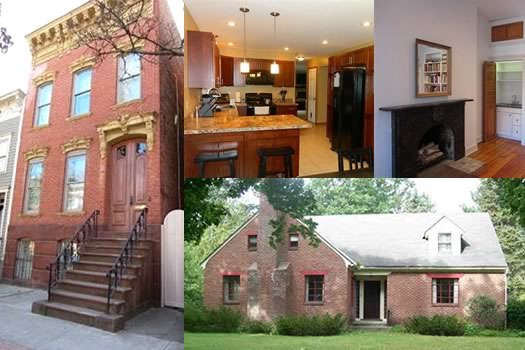 It's Real Estate Week on AOA.
Flip through real estate listings enough and you'll notice pretty quickly that the same amount of money will buy you a wide variety of homes -- for all sorts of reasons, location being among the most important. Two very similar houses can end up selling at prices tens of thousands of dollars apart.

To get a better a sense of what goes into the price of a house -- and how much house you can get for your dollar -- we talked with three local real estate agents to better understand why some recently closed house sold for the prices they did.
What are you getting for your money? And what could you get for a little bit more?
Let's look at a handful of houses in the $225,000 range around the Capital Region...

Before we dive in: As the agents we spoke with point out, sometimes houses can be a hard to compare. What's right for one person or family, might be wrong for another. Finding the right fit at the right price means balancing all sorts of factors, including condition, square footage, amenities and upgrades, school districts, location, and taxes.
That acknowledged, we asked three real estate professionals-- David Phaff of Realty USA, Mary Huls of Coldwell Banker Prime, and Bryn Brown of Fraida Varah Real Estate Group -- to break down the pricing of a few recent sales in the $225,000 range using data from the Capital Region Multiple Listing Service.
28 Empire Circle - Rensselaer
Sale price: $225,000
Price per square foot: $130
Estimated Taxes: $6,169
David Phaff of Realty USA says this 4 bedroom, 4 bathroom townhouse in Rensselaer is unusual -- not only because of its size (1737 square feet).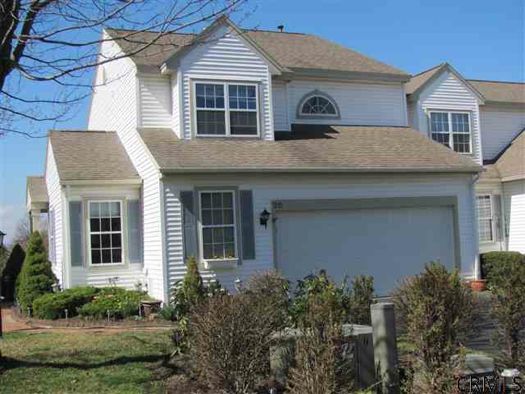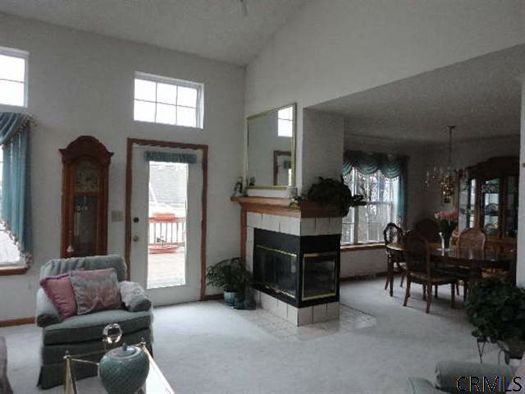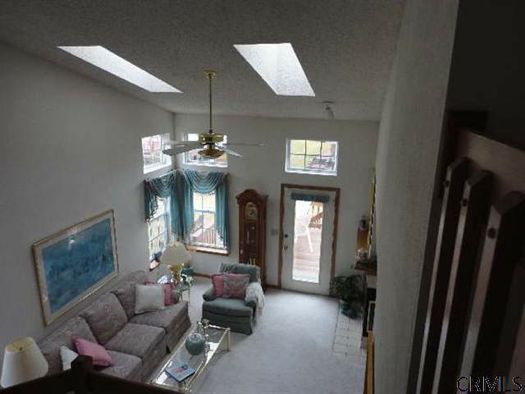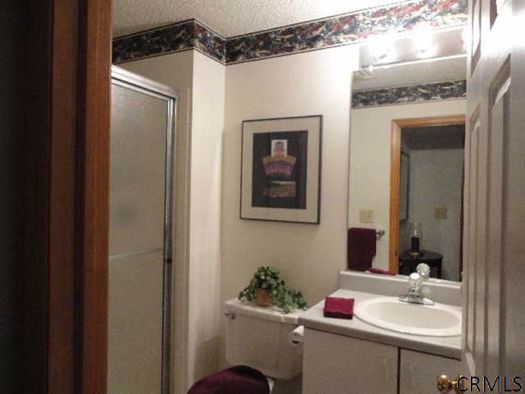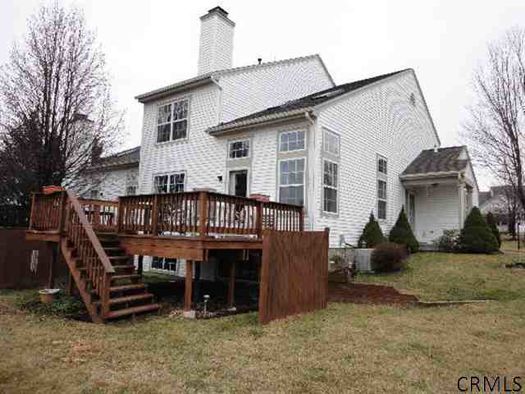 What would you pay for something like this in Albany or Saratoga?
"In Albany you don't have many of these. In Saratoga easily 20- to 50-thousand higher, maybe more."
If you bumped up a bit in price, what would it get you?
"Hardwood floors, an upgraded kitchen, more square footage."
"There are a lot of little things that can add up very quickly. The base price of a house in Clifton Park could be $420,000, but with options it could end up at $520,000 and still have no extra square footage and no finished basement."
What are you getting that you wouldn't get at lower price?
"A two car garage -- that's very unusual with a town home. The square footage. The basement adds value, though not as much as people envision. Four baths -- you wouldn't usually see that many in a townhome. This is an unusual townhome."
671 New Scotland - Albany
Sale price: $225,000
Price per square foot: $118
Estimated Taxes: $6,869
This three bedroom colonial sold in 2009 and again recently. David Phaff says both times there was a seller's concession (for repairs of some other adjustment) -- and in this most recent case, the sale price would be $218,000 with the concession figured in.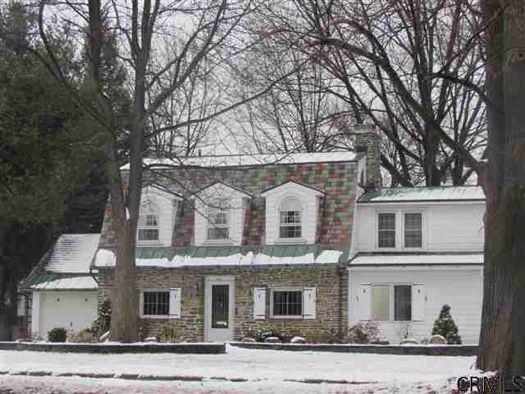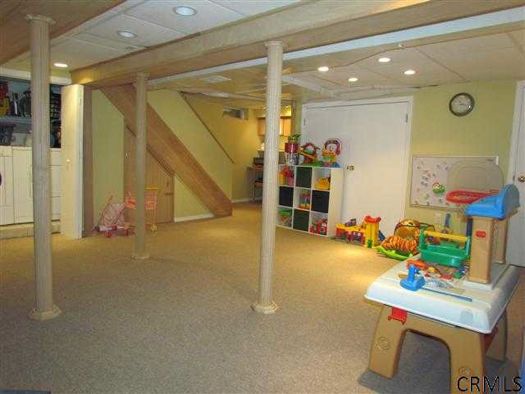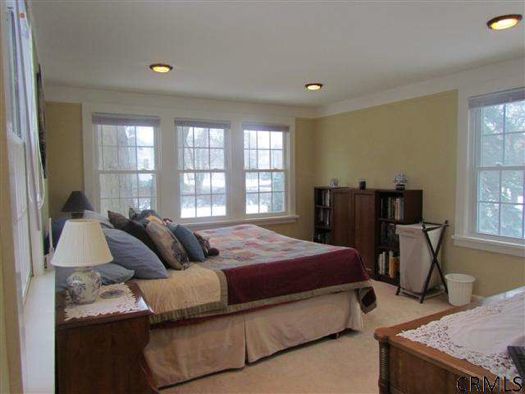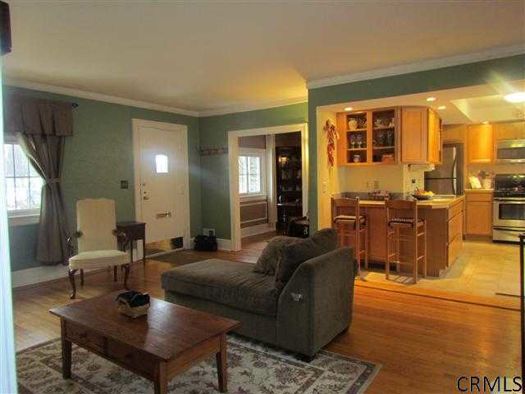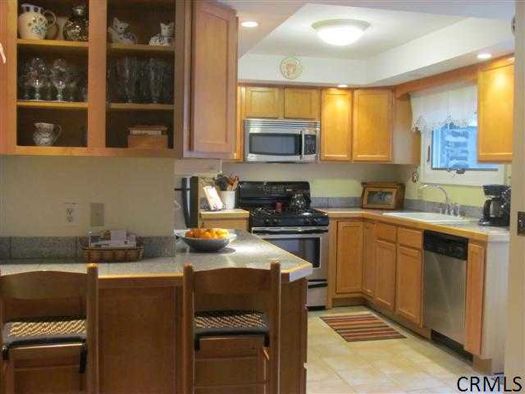 "I've been inside this house," says Phaff. "It has nice updates for the most part, but it felt a little cut up. It didn't have an overall open feeling, in spite of what the pics show."
How does location figure in here?
"If the house were not on New Scotland it would probably have sold for more. It's a busy road. It didn't have a big backyard. For a little more you might find the same house in a different location. Just over on Euclid or Lenox, it would have sold for more. It's always a little more challenging to sell residences on main arteries -- Western [Ave], New Scotland [Ave]. There's more traffic, people with small children are concerned. Not that they won't buy them, but they're concerned."
What does the house have that you wouldn't see if you dropped down in price?
"This had a lot of updates in it and you wouldn't see those at a lower price. It had a pretty good kitchen, finished basement, one of the bathrooms may have been up dated. But awkward layout."

354 1/2 Madison Avenue - Albany
Sale price: $235,000
Price Per Square Foot: $163
Estimated Taxes: $5,097
This 4 bedroom Madison Avenue row house went on the market in 2010 at $274,000. It was listed in superior condition and it has a basement apartment.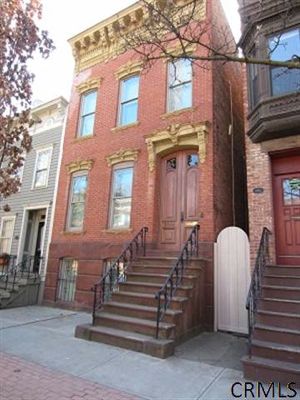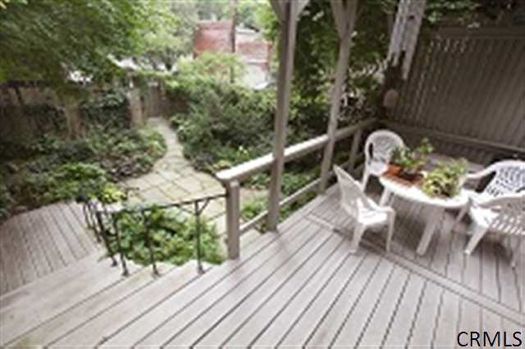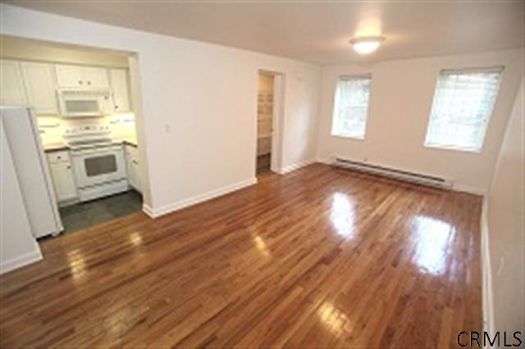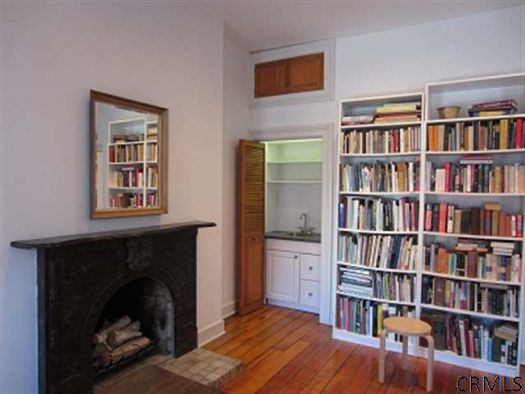 What would you lose in a house like this at a lower price?
"For a lower price you'd lose on the space. Someone put a lot into appearances on this and sometimes the sizzle sells," says David Phaff.
What would you get if you bumped up in price?
"If this house was in Center Square it could have commanded more money. In a slightly higher price range you still wouldn't get parking or a garage. You'd have to pay minimum $10,000 to $20,000 for parking. If it had a garage it could be more than that -- it depends on access."
33 Loudon Pkwy - Loudonville
Sale price: $230,000
Price per square foot: $119
Estimated Taxes: $5,000
This 3 bedroom Cape Cod in Loudonville originally listed for $390,000 but sold at $230,000. Coldwell Banker's Mary Huls says the pricing was a matter of neighborhood vs. updating.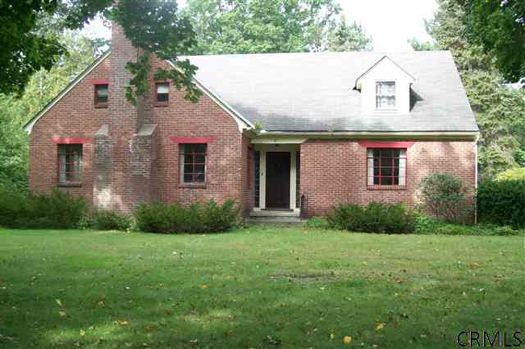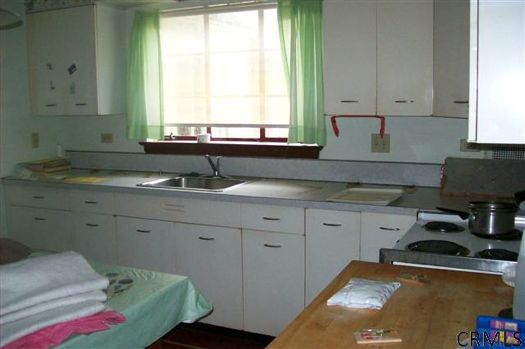 This was originally listed much higher but they came down in price.
"Where it says condition, it doesn't have a comment. This is an inside thing. The house is in a great neighborhood. The houses in this neighborhood are older and very dated, but people don't mind putting work into them. You put $50,000 into this house and you could get $75,000 out because of the address. What you get here for more money is the location. If this house was in Glenville it would be in the $150,000 to $175,000 [range] in its current state. "
What would you get in a house like this if you bumped up in price?
"You could go up a little and get something where the work has been done on or get more square footage. This is a very, very, very good buy for Loudonville . You're not going to get something there at this price unless you get it in this condition and put some work into it."
36 Cramer Path - Gansevoort
Sale price: $229,500
Price per square foot: $121
Estimated taxes: $4,080
This 3 bedroom colonial in Gansevoort is spacious and in good condition, but again, says Coldwell Banker's Mary Huls, location keeps the price down a bit.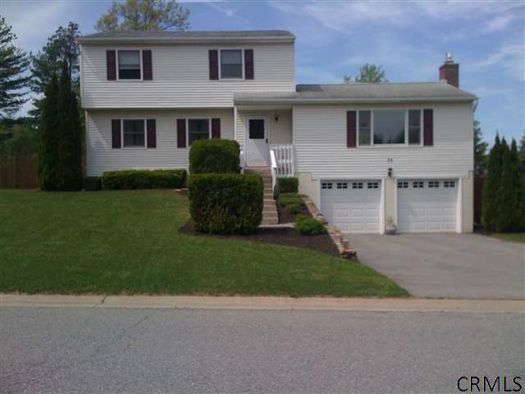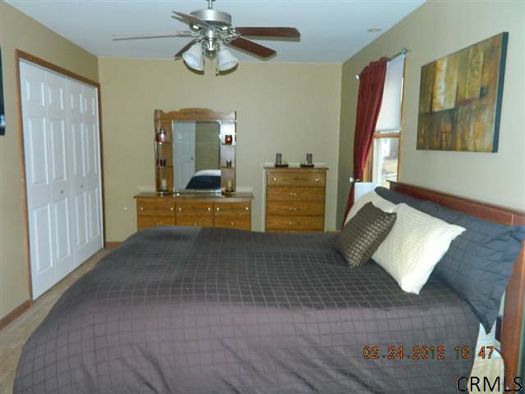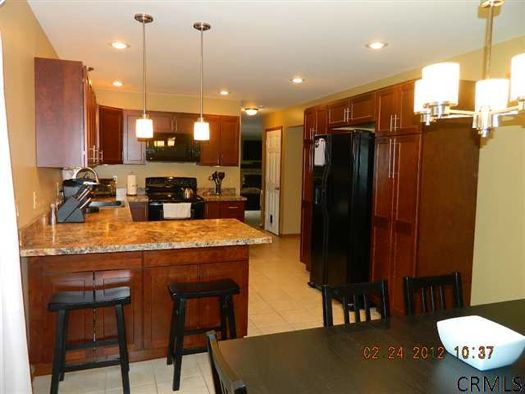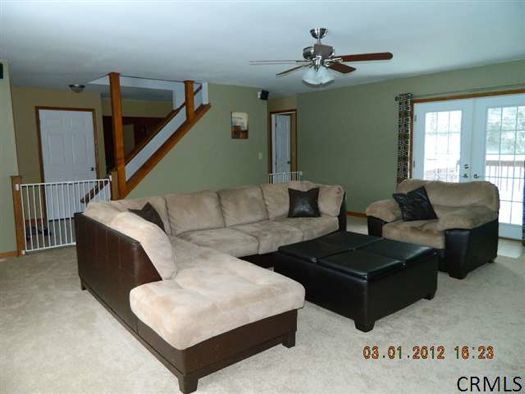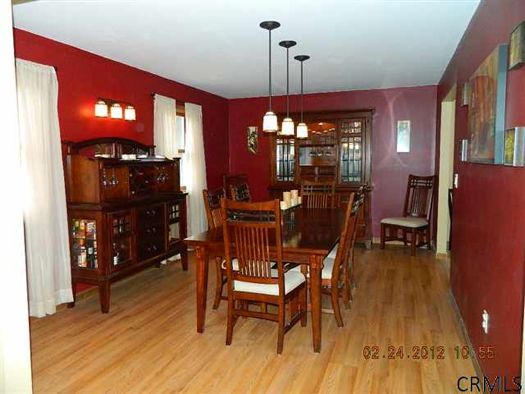 "We don't have much in Wilton/Gansevoort and there's a lot for sale out there. This was a pretty good buy square footage-wise. A very good buy for the size/price. And it's in good shape. Gansevoort is a little bit far out."
Saratoga is only a few minutes away from there. What happens if you move that house closer to Saratoga?
"If you move it closer to Saratoga the price would go up. In Saratoga, you could add another 25-30 grand. Where it is, it was priced very very well. The farther outside Saratoga you're willing to go, the lower your price will be."
What would you sacrifice at a lower price?
"Age -- it's 22 years old and updated -- and square footage. If you were looking at $175,000 in this area, it might be a starter home ranch with 1100 square feet."
What if you bumped up in price? What more could you get?
"The more you bump up, the better the style and the more square footage."
177 South Manning Blvd - Albany
Sale price: $229,000
Price per square foot: $109
Taxes: $9,455
This 4 bedroom colonial on South Manning Blvd is on a double lot. There are a few things that seem to need updating, but it's listed in "very good" condition. Bryn Brown of Fraida Varah says it's a good deal for a home on Manning.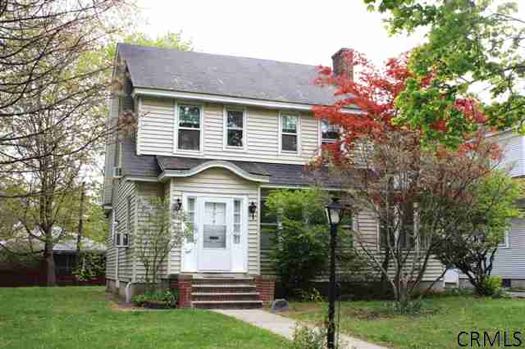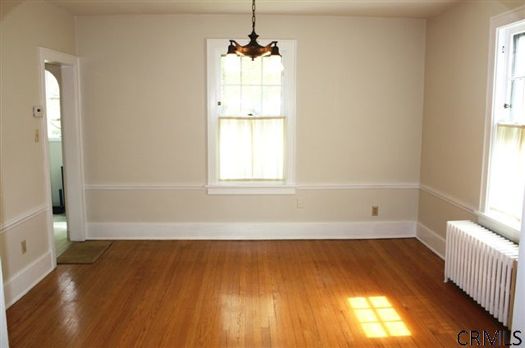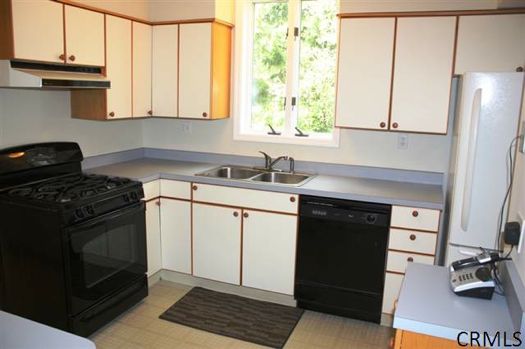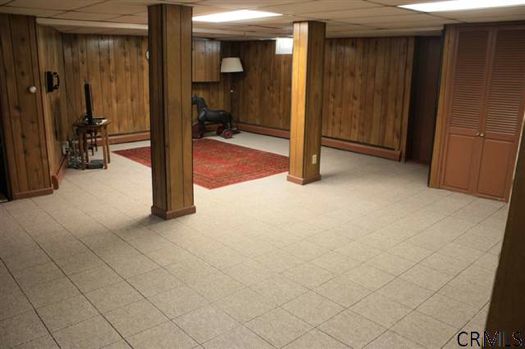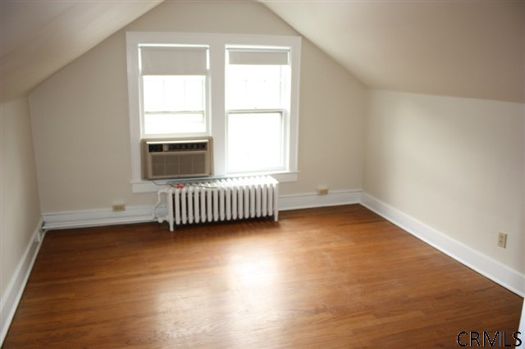 Are you paying for Manning Blvd. Is it more expensive to live there?
"Yes. Generally, South Manning Blvd is one of the most desirable streets in Albany."
What do you get here that you don't get at the $175 level?
"Location; square footage; double lot; 4 floors of living space (2 stories plus finished attic & basement)"
What don't you get that you might get if you bumped up in price?
"Possibly more in the way of kitchen and bath upgrades; more woodwork (crown molding; built in cabinetry or bookshelves); more landscaping."
____
Up next this week: What you get for $350,000.
Earlier: What $175,000 buys you in the Capital Region
photos via Capital Region Multiple Listing Service
Say Something!
We'd really like you to take part in the conversation here at All Over Albany. But we do have a few rules here. Don't worry, they're easy. The first: be kind. The second: treat everyone else with the same respect you'd like to see in return. Cool? Great, post away. Comments are moderated so it might take a little while for your comment to show up. Thanks for being patient.