By Casey Normile
If you're looking for CDs, the new Fuzz Records on Lark Street only has about six on sale.
Open since June in the basement storefront of a condo building at State and Lark in Albany, Fuzz is not interested in selling portable music. It's focused on new vinyl releases -- and getting people involved in the local music scene, with limited releases and live
shows.
Sales of vinyl records have been on the upswing nationally over the last five years -- and a majority of those sales have been at independent record stores.
Here in the Capital Region, there are a handful of vinyl shops still holding on, riding the new wave.
Fuzz Records
209 Lark Street, Albany (518) 729-4566
We've all read the stories over the last decade: CDs hurt vinyl, mp3 sales hurt CDs, illegal downloading hurt mp3 sales. So you wouldn't expect a new record store to open. But that didn't deter the guys at Fuzz. For Josh Cotrona and John Bono, all that mattered was that they loved music and -- it's not a bad gig to spend your day selling it to fellow music lovers.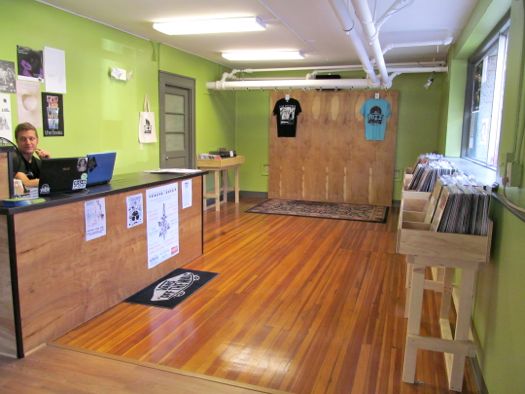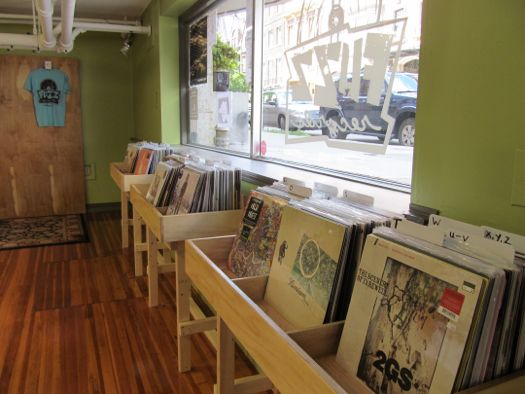 They say the response they've gotten at the two-month-old shop has been better that even they expected. Their location on Lark gets a lot of passing foot traffic -- and an indie record shop appeals to Lark's artistic crowd.
"If you want to make a ton of money, you don't open a record store, but we've wanted to do this for a while and it's been great," said Bono.
River Street Beat Shop
197 River Street Troy
(518) 272-0433
"It helps to be a little loony, but I can pay the bills," says the River Street Beat Shop's Jim Barrett. "Plus, the pleasure I get out of it has nothing to do with the money."
When Barrett moved to his location in downtown Troy in 2003, vinyl record sales were still declining -- and would hit their recent low a few years later. But he says he survived through loyal customers --music lovers looking for their classics -- as well as storefront
concerts, and the support of his neighborhood.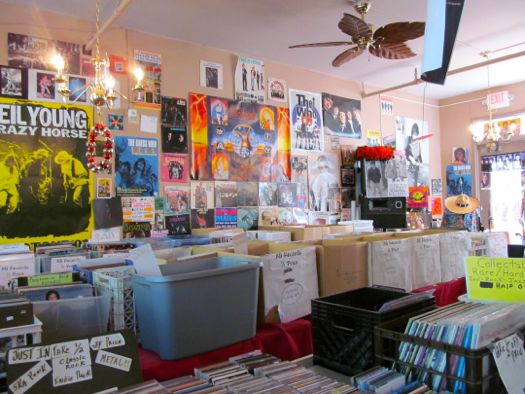 But in the past three years, he's started to see not only younger customers, but also a huge rise in vinyl sales over CDs. Barret says
80 percent of his sales are vinyl now.
Last Vestige
173 Quail Street Albany
(518) 432-7736
For Last Vestige in Albany, a combination of long-time regulars, an extensive collection, and a mail-order business has kept them going strong since 1989. "You gotta play it from every angle you can," said Chris Lawrence, employee at Last Vestige. "You look at ways to change your structure and how you do business."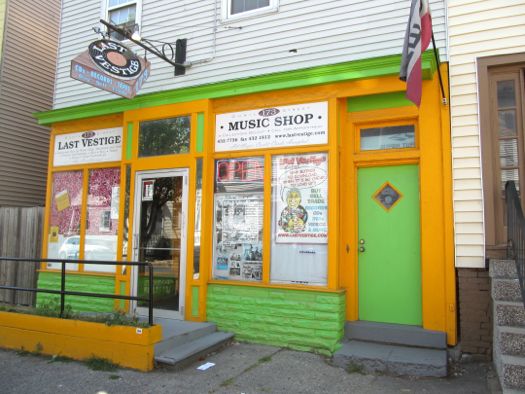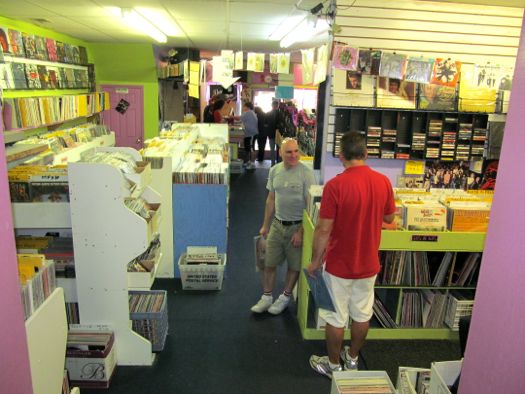 That sometimes entails referring customers to other shops. If any of the local shops don't have what a customer is looking for, Lawrence says they'll direct them to the store that might. He says it's not about competition, it's a community.
As far as Lawrence is concerned, even if the record store business takes a hit now and then, "It beats the 9 to 5."
Divinyl Revolution
437 Broadway, Saratoga 518-306-5167

"Nothing sounds better than a record, you get a full range of sound that you just can't get with digital," explained George DeMers of Divinyl Revolution in Saratoga. And nowadays, most new vinyl releases are being sold with mp3 codes. By buying vinyl, audiophiles can now get the best of both worlds.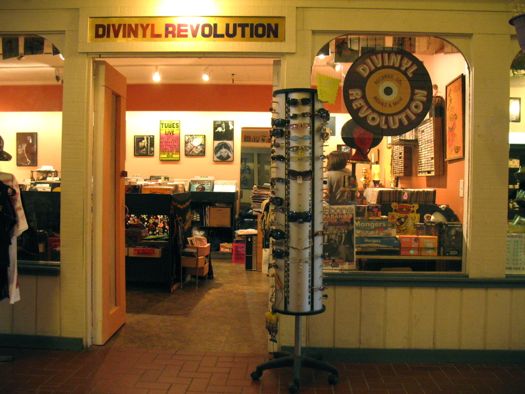 Former Last Vestige employee Brittany Nasser opened DiVinyl 3 years ago after Last Vestige closed its Saratoga location -- and recently moved the shop to a new location in the Downstreet Marketplace. DiVinyl sells mostly records, and has seen a good
mix of people interested in both new and old vinyl.
"We get a lot of people rebuying their collection, but we also see parents coming in with their kids, showing them their music and what to buy. And then you see those kids come in later with their friends and showing off what they've learned. It's better than just buying
music over the internet," said DeMers.
Earlier on AOA:
+ The records keep spinning at Blue Note
+ Ask AOA: Where to get a record player fixed?
Say Something!
We'd really like you to take part in the conversation here at All Over Albany. But we do have a few rules here. Don't worry, they're easy. The first: be kind. The second: treat everyone else with the same respect you'd like to see in return. Cool? Great, post away. Comments are moderated so it might take a little while for your comment to show up. Thanks for being patient.