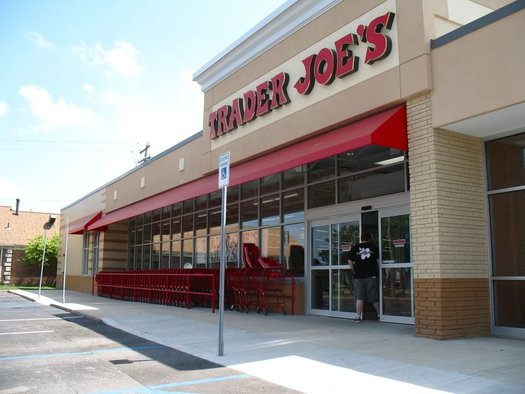 As you surely know by now, the new Trader Joe's on Wolf Road opens this Friday. The store is the first TJ's in this area -- the first in all of upstate New York, in fact -- and the opening will probably be jammed. There are people around here who have been anticipating this day for years.
We got inside the store this week ahead of the opening for a preview. So let's get to it...
If you'd just like to gawk at photos of the store, there are a bunch in large format above -- scroll all the way up.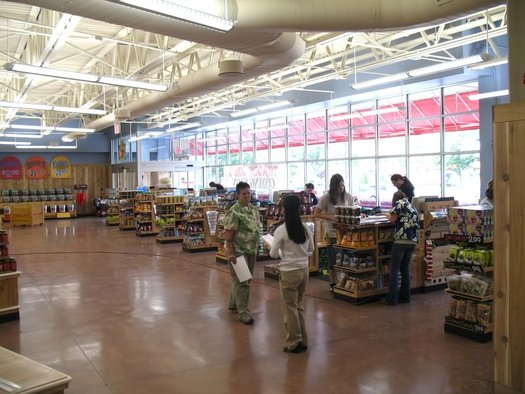 The Wolf Road store looks pretty much like any other Trader Joe's. If you've visited one of the markets in another city, you'll recognize the elements right away: the wood paneling, the hand-painted signs, the employees wearing Hawaiian-style shirts.
And like those other locations, the Wolf Road store isn't all that big -- it's 13,000 square feet, tiny by modern supermarket standards. (For comparison: the ShopRite that opened in Albany this spring is 65,000 square feet.) The size is part of TJ's strategy to aggressively edit its selection of products. The chain says about 80 percent of the items in the store are Trader Joe's brand products -- and while many categories do include multiple choices, many others do not. For example: the Wolf Road store has one type of ketchup: Trader's Joe's brand, organic. Explained Alison Mochizuki, Trader Joe's director of national publicity, to us during our visit: "Instead of selling 20 different ketchups, we have one that we feel is the best."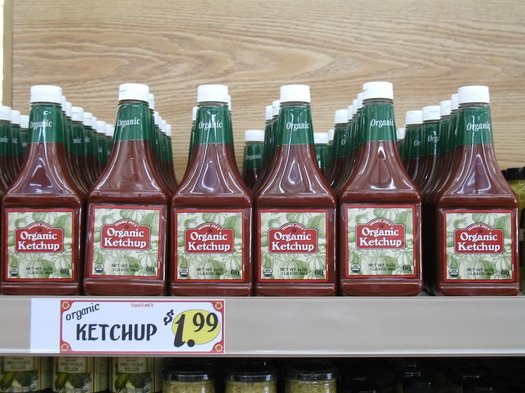 Trader Joe's tightly managed selection and emphasis on store brand products also helps it keep prices down. The company says it buys many products directly from 3rd party manufacturers (as opposed to working through a distributor), allowing it to save money. The arrangement also allows it to exert significant influence over the the products for flavor (usually something a little unusual or surprising) and ingredients (no artificial preservatives or colors).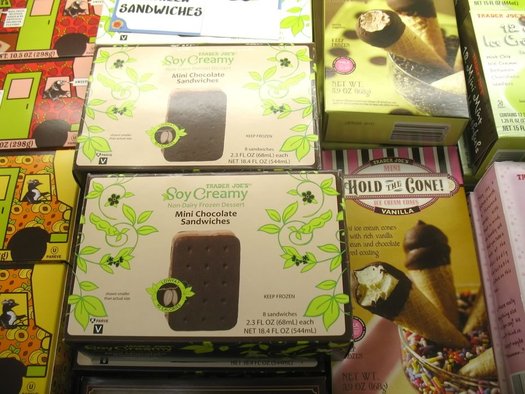 What's remarkable about Trader Joe's strategy is that even with the tightly edited selection the store doesn't feel like you're shopping in some stripped-down discount market. It's just the opposite actually. Sure, there's super cheap store-brand cereal (Joe's O's for $1.99) -- but there are also items that are familiar but a little different (shrimp or turkey corn dogs), speciality items (vegan ice cream sandwiches), apparently high quality items (three types of wild-caught salmon), unusual items (portioned-out frozen chopped garlic and cilantro), weird items (cookie butter?), or whimsical items (black licorice shaped like Scottie dogs).
"It's a fun place. We just have a good time, don't take ourselves too seriously," says Mochizuki.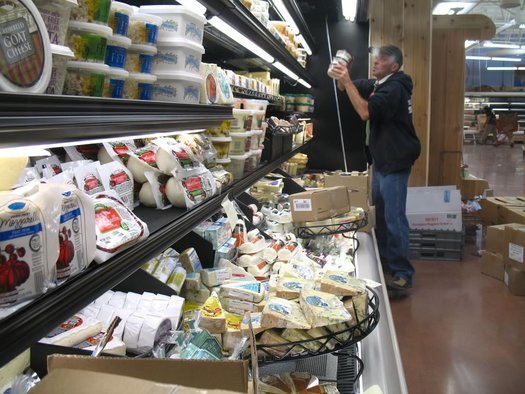 In that way, Trader Joe's excels as an interface. Make no mistake -- this is a highly sophisticated company with billions in annual sales. But the store experience feels friendly and human-scale. It makes food shopping seem like something you'd do for fun. (If the supermarket-as-interface idea seems weird, think about Walmart and Target -- both are enormous stores built upon massive, crazy-complicated supply chains, but there's a distinct difference in the experience of using each chain.)
Says Shawn Minihane, the manger of the Wolf Road store: "We want to give customers options -- we're pretty confident people will like the experience and our crew members."
The bigger picture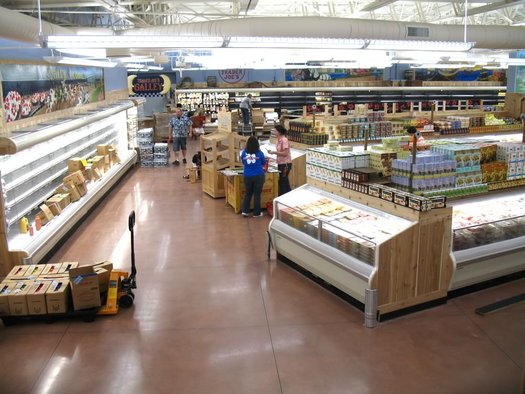 It's important to note that Trader Joe's isn't really a full modern supermarket. It carries more mundane things like paper towels, but you probably wouldn't want to do all your shopping there. Many of the products are frozen (there's a large selection of prepared frozen foods) or packaged (so many snacks). TJ's is just another part of the wider supermarket picture.
With all the recently entered new competition -- Fresh Market, ShopRite, Trader Joe's -- it will be interesting to see how the supermarket scene organizes itself in the Capital Region. We're not sure Trader Joe's is a huge threat to the big supermarket chains. Sure, it will skim away some of the dollars that would have been spent at Price Chopper, et al, but for all the hype about TJ's, there are probably a lot of people who still won't shop there regularly -- either because the store doesn't carry the brands they want, or the travel-the-world selection doesn't appeal to them. The Fresh Market might be worried, though. Trader Joe's is more fun and the prices appear to be a lot better.
And then there's Honest Weight. In all the lead up to Trader Joe's -- and now Whole Foods -- people have repeatedly expressed concern about what effect there will be on the co-op. It seems likely there will be some impact. Both stores appeal to people who are food-obsessed and pay attention to things like organic. At the same time, Trader Joe's is very different from the co-op -- its product selection appears to skew more toward packaged goods. And Honest Weight has a strong community-oriented focus that TJ's does not. When we asked Mochizuki and Minihane whether the Wolf Road store has placed any emphasis on sourcing local products, the answer was essentially that it has not. As Mochizuki explained: "Our buying philosophy is to travel the world."
Of course, there's only so much money people in this area are going to spend on food. And every new player in the market takes another slice of the pie. The established players are going to have to step up their games -- not just on price, but also on customer service and overall experience. It's an interesting time to be a supermarket shopper in the Capital Region.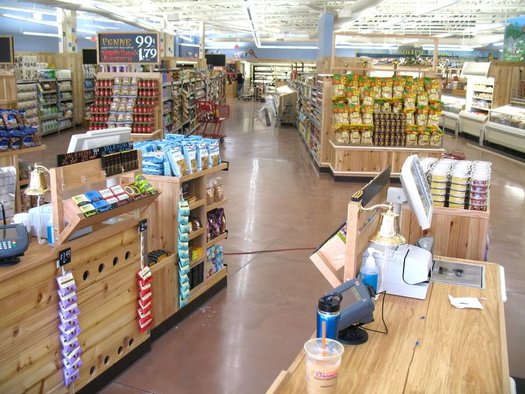 Trader Joe's opening details
The Wolf Road Trader Joe's opens Friday at 8 am. The company will have a "ceremonial lei cutting" for the opening. And, yep, the company says Bruce Roter from the We Want Trader Joe's in the Capital District group will be involved.
As mentioned, Wolf Road will be TJ's first upstate location. It's also opening a store in Rochester in October.
A large format photo tour is above -- scroll all the way up.
Earlier on AOA: Supermarket Week
Find It
Trader Joe's
79 Wolf Road
Colonie, NY 12205
Hi there. Comments have been closed for this item. Still have something to say? Contact us.