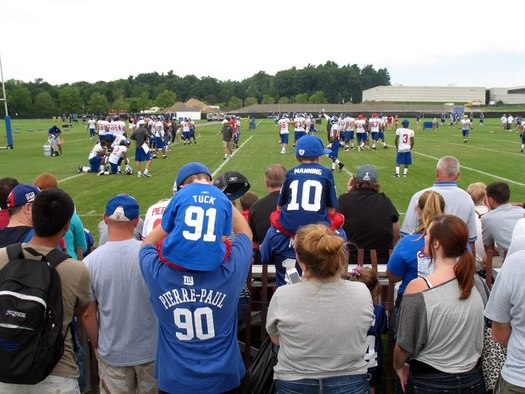 We had a few minutes between appointments today so we stopped by to watch the Giants on their last day of pre-season camp at UAlbany. It is pretty cool to be able to just walk up to the field and watch an NFL team practice. Those are large, strong, and fast gentlemen.
It'd be too bad if things don't work out for the team to come back. It's fun to have them here. The few thousand people there today seemed to be having a good time.
A handful of photos post jump.

The photos are in large format above -- scroll all the way up.