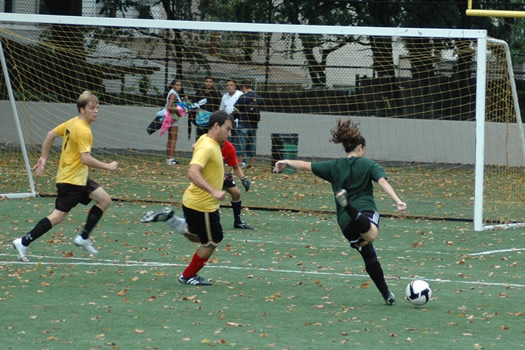 We get questions frequently about adult sports leagues. Here's a new one that might be worth a look.
The NYC-based World Soccer Project is staring a league in Albany. The games are co-ed, 7-on-7, at Bleecker Stadium (played the across the width of the field). The season includes a minimum of 9 games, plus a four-team playoff at the end.
The World Soccer Project has a bit of an usual background. It was started not only as way to organize games, but also to raise money for charities. In NYC proceeds have gone to support public schools. (Here's the project's founder talking about the origins on NY1.) The league's website says in Albany the project will be "working with the Parks Department to bring free soccer programs to Albany's under-served youth population."
The Albany season starts September 10 (all games are on Mondays). The registration fee is $124 per player. The league is looking for both teams and individual players (it will assign free agents to teams).
Earlier on AOA:
+ One of the people involved with the World Soccer Project is Elizabeth Gray, who lives in Albany. AOA wrote about her a few years ago -- she's the head of a charity called the Wishi Project, which helps fund an education program in Ecuador. The World Soccer Project has been supporting the Wishi Project.
+ Ask AOA: Adult soccer leagues or games?
photo: World Soccer Project
Hi there. Comments have been closed for this item. Still have something to say? Contact us.