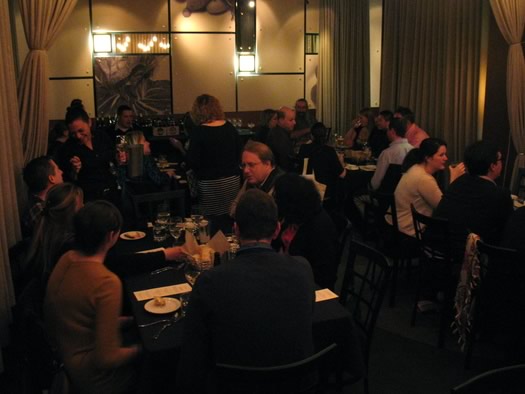 The AOA-organized farm-to-table dinner -- with the farmers -- was last night at Creo'. And it was a good time -- tasty food and a bunch of interesting people.
It's not every day you that you eat some goat cheese, and then directly hear from the farmers about how it was produced. Many thanks to Purple Gunder Farm, White Clover Farm, Goats and Gourmets, and Wild Thyme Farm for growing delicious food and sharing their stories.
(By the way: farmers have many un-boring work experiences -- their stories are usually way better than your work story about the guy in the next cubicle who won't stop clearing his throat.)
But, right, the food...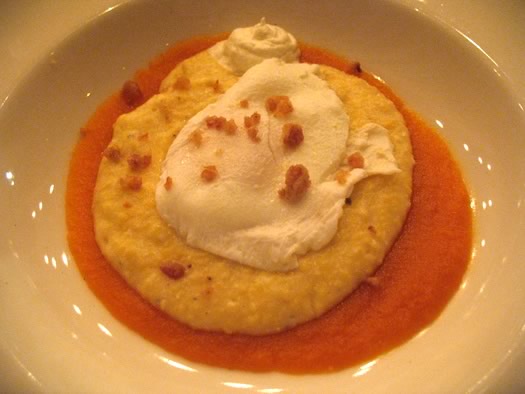 Poached farm egg from Wild Thyme Farm. Goats and Gourmets chevre and creamy Wild Hive Farm polenta, carrot puree, pork cracklins from White Clover pork.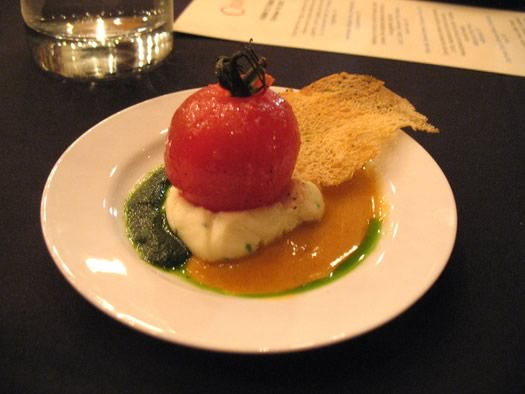 Heirloom tomato from Purple Gunder, ricotta mousse, basil puree, fire roasted heirloom tomato, vinaigrette.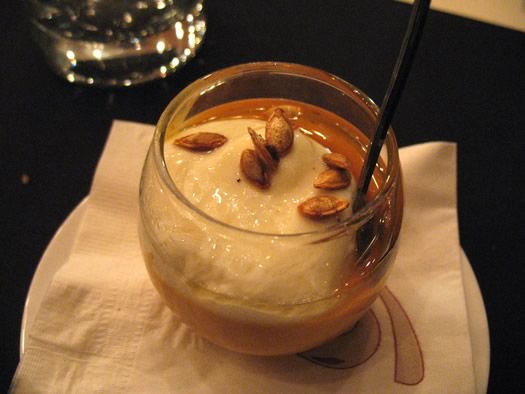 Savory roasted butternut squash (from Purple Gunder) panna cotta, Maplebrook Farms burrata, Meadow Brook brown butter, toasted squash seeds.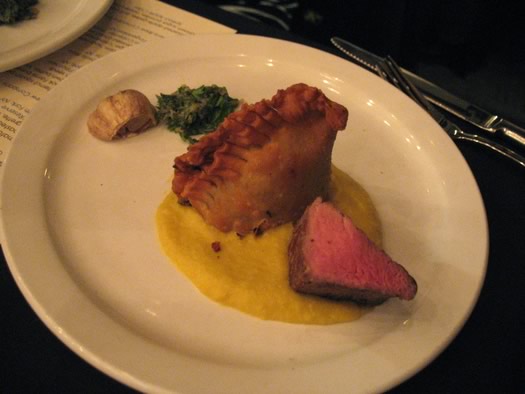 White Clover Farm sous vide beef, roasted garlic sage "chimichurri," roasted corn pudding, braised chard empanada.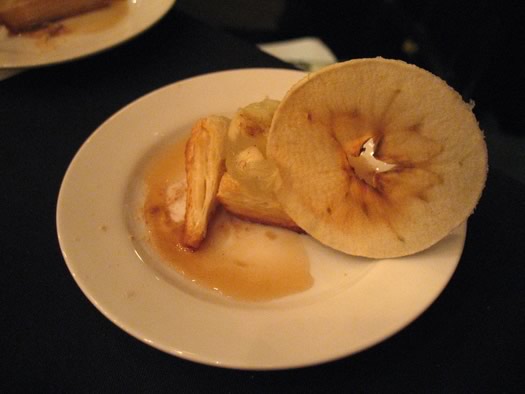 Pan roasted apple gelee, puff pastry, brown sugar powder, apple chip.
Many thanks to chef Brian Bowden and his crew at Creo for preparing a very enjoyable meal.
And thank you to everyone who attended -- it was good to see so many people again, and meet others for the first time. (Fact: the best thing about AOA is the crowd.)
Elsewhere:
+ Stephanie posted pics and a little bit about her favorite dish.
+ Here's a big recap by Daniel.
+ Here's a recap with photos by Jerry.
+ And there's a photoset on Creo's Facebook page.
As you probably know, Creo does advertise on AOA. That's how we were able to set up this dinner.
Hi there. Comments have been closed for this item. Still have something to say? Contact us.