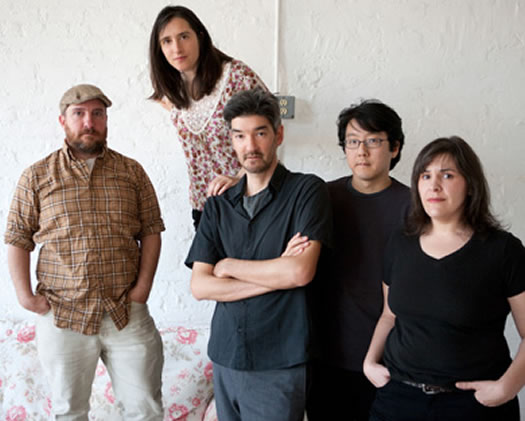 Here are a few things to keep in mind, look forward to, or keep busy with this week, from the weather (pretty great), to spooky stuff, to asteroids, to mac 'n cheese, to a ton of music...
Weather
Here's the paraphrased forecast for the short week:
Monday: Sunny. Mid 60s.
Tuesday: Cloudy, chance of rain in the afternoon. Mid 60s.
Wednesday: Same.
Thursday: Partly sunny, upper 60s.
Friday: Partly sunny, 70.
Weekend: Sunny and warm to start, cloudy and cooler later on.
Pretty great for late October.
Spooky
A bunch of events looking to frighten up the Halloween season:
Frankenstein
Monday at Proctors: the AFI 100 series is showing the Boris Karloff-starring version of Frankenstein. various times - $5
Gothic at Midnight
Wednesday at UAlbany: actor Joshua Kane will be performing a "literary horror" show on stage. From the blurbage:
Drawing from the works of Edgar Allan Poe, Charles Dickens, Ambrose Bierce and others, Kane blends the power and dramatic sweep of solo theatre with the ancient art of storytelling and the suspense of old fashioned gothic horror. Inspired by the old-time radio dramas of Orson Welles and Vincent Price, he populates the stage with unforgettable characters in this solo theatrical performance filled with tales of revenge, madness and despair.
7:30 pm - $15 / $10 students
Silent Film Spectacular
The Albany Public Library's series of silent film screenings with live musical score continues this Wednesday with the Lillian Gish picture The Wind. The score will be performed by Shape Shifting Shepherds with Laura Frare. 7 pm main library - free
Rocky Horror
Friday at The Linda: a screening of The Rocky Horror Picture Show with live shadow cast The Whip It Outskirts. two shows 8 pm and midnight - $10 ahead / $12 at door
Murder ballads
Saturday at Caffe Lena: "A Night of Murder Ballads," a Halloween fundraiser for the venue. "[G]ood, gory fun, with regional folk favorites singing about dead lovers, deceased drifters, and decomposing ne'er-do-wells who done been stretched for their dirty deeds." 8 pm - $20
Faust
Sunday at Proctors: a screening of F.W. Murnau's Faust with live score played on theremin and Proctors' Wurlitzer organ by Filharmonia. 3 pm - $12 / $10 for 17 and under
Dark Side of Center Square
This Sunday (and next Monday and Tuesday), there's a "Dark Side of Center Square" walking tour in Albany. The guide is Tim Varney -- of the Albany: Then and Now app -- and it's a fundraiser for the Historic Albany Foundation and the University Club. From the blurbage:
Many dark and unsettling dramas have played out behind the elegant façades of Albany's Center Square and Hudson/Park neighborhoods. This tour will explore both the sinister deeds and the handsome architecture of a bygone era.
Tim tells us of the tour, "The narrative will be 'R-rated' and include graphic material not suitable for children or the faint of heart." 6-7:30 pm - $15, reservations required (465-0876 x10)
Mac 'n cheese
Christian Noe from Nighthawk's Kitchen will be teaching his popular macaroni 'n cheese class at the Arts Center of the Capital Region on Wednesday. "By the end of the class, you will have created three completely unique macaroni and cheese recipes using the same basic guiding principles." Here are photos from one his previous classes. 6:30 pm - $43
Arts and Sciences
Asteroids
Tuesday at Proctors: MIT professor Richard Binzel will be giving a talk about asteroids as part of the Dudley Observatory Skywatch lecture series. "[W]hat is the level of this hazard [to the Earth from asteroids]? Is there cause for any serious concern? On the other hand what is the potential for beneficial use of these objects as future space resources?" Binzel is the creator of the Torino Scale, a method for categorizing asteroid impact hazard. 7:30 pm - $15 / $5 students
Bully
Thursday at the Sage campus in Albany: director Lee Hirsch will be discussing Bully, his documentary about bullying in schools. "Hirsch will relate his own personal story, discuss the motivation behind the film, and share information about The Bully Project, a social action campaign to end bullying." 7 pm Kahl Campus Center gym - $10 ahead / $15 at door
Hello Kitty
Friday at Union College: University of Hawaii professor Christine Yano will be giving a talk titled "Pink Globalization: Hello Kitty's Trek Across the Pacific." (Note the early time -- hard for a lot of people to get to, but a fun topic.) 11:45 am Emerson Auditorium - free
Voices of the Puerto Rican Diaspora
Friday at UAlbany: a handful of Puerto Rican authors will be reading as part of a wider Puerto Rican studies conference. It's co-sponsored by the NYS Writers Institute. 5:30 pm campus center ballroom - free
Music
Tuesday: Electric Guest at Upstate Concert Hall
Back again, but not free this time. 8 pm - $10 ahead / $12 day of
Wednesday: Robert DeLong at Putnam Den
"8-bit warrior." Maybe you saw him at Pearl Palooza. 9 pm - $8 ahead / $10 at door
Thursday: The Magnetic Fields at Helsinki Hudson
Stephin Merritt, et al. 8 pm - $30
Thursday: Henry Rollins at The Egg
Punk rocker/host/actor/activist/something. 8 pm - $23
Thursday: Straight No Chaser at The Palace
A cappella group. Indiana University > YouTube > fame. 7:30 pm - $28.50
Thursday: Heartless Bastards at Upstate Concert Hall
Garage rock from the 'Nati. (RIP, WOXY.) With: Future Brides. 8 pm - $15 ahead / $17 day of
Thursday: Under the Streetlamp at Proctors
A quartet of former Jersey Boys cast members singing old Motown, doo-wop, and rock 'n roll songs. With: Gentleman's Rule, a 10-member a cappella group. 8 pm - $20 and up
Friday: Melissa Etheridge at The Palace
Come to her window. 8 pm - $38 and up
Friday: National Symphony Orchestra of Cuba at Proctors
First tour since Castro revolution. 8 pm - $20 and up
Friday: Ricky Nelson Remembered at Troy Music Hall
By his sons, Matthew and Gunnar. Remember Nelson. 8 pm - $20 and up
Friday: 8th Step Anniversary Homecoming Concert at Proctors
A bunch of acts from 8th Step. There's another 8th Step anniversary show on Saturday. 7 pm - $28
Friday: Laura Marling at MASS MoCA
British folk rock. 8 pm - $16 ahead / $19 day of
Friday: The Wiyos at Caffe Lena
Vaudeville-esque. With: Ana Egge. 7 pm - $18 ahead / $20 at door
Saturday: A Hawk and a Hacksaw at Valentine's
Violin and accordion. Includes Jeremy Barnes, formerly of Neutral Milk Hotel. With: Brian Dewan, Sgt Dunbar. 8 pm - $11
Saturday: Annual Swordpaw Halloween Freakout at Valentine's
With: Disposable Rocket Band, Lucky Jukebox Brigade, Slaughterhouse Chorus, S.C.O.R.E., Secondhand Roses. 7 pm - $5
Saturday: Classical Mystery Tour at The Palace
A Beatles tribute group + the Albany Symphony Orchestra. 7:30 pm - $20 and up
Sunday: Metropolitan Opera Brass at Troy Music Hall
A good place to hear horns. 3 pm - $25 and up
____
These are a just a few things for this week. Know of something people should be looking forward to this week? Please share!
Look for our "Stuff to do this weekend" post on Friday.
The Palace, the Troy Music Hall, the Arts Center, and the APL advertise on AOA.
photo via Magnetic Fields website
Say Something!
We'd really like you to take part in the conversation here at All Over Albany. But we do have a few rules here. Don't worry, they're easy. The first: be kind. The second: treat everyone else with the same respect you'd like to see in return. Cool? Great, post away. Comments are moderated so it might take a little while for your comment to show up. Thanks for being patient.