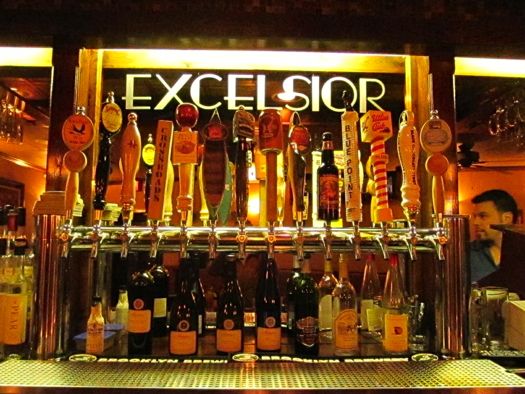 By Casey Normile
Jason Bowers spent years tending bar at Capital District pubs known for their beer selections -- places like The Lionheart Pub and The Van Dyck. And the longer he tended bar, the more he noticed something about his customers' ordering habits: New York brews like Brooklyn Brown were being ordered as often as big-name imports like England's Newcastle Brown.
The popularity of New York beers led him to start The Excelsior Pub, a recently opened pub attached to Cafe 217 in Albany that offers only New York beers and wines, and a host of New York spirits.
Excelsior -- "ever upward" -- is, of course, the motto of New York State. And Bowers sees the pub as a way of elevating the state's wide selection of beers to greater recognition.
"The beauty of this place is that we can be a vehicle for smaller places," says Bowers. "I can find a brewery at a farmers' market or hear about it from a customer and get a keg here."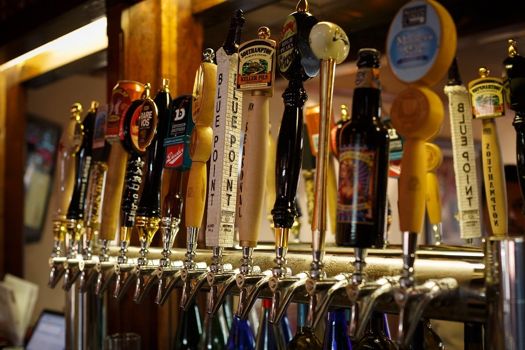 photo: Mike Wren Photography
For example, he's been able to feature Flying Bison Brewery, which doesn't normally distribute outside of Buffalo, as well as Spider Bite from Long Island. At Excelsior, they're featured right next to brews from Brown's or Lake Placid Brewery.
The rules for a pint here are a little different. Modeled after McSorley's Old Ale House -- the oldest tavern in New York City -- your pint is split into two 8 oz glasses. "Splitting the pint allows customers to discover more beers than just a regular pint and, if they don't like it, it's only 8oz," explains Bowers. It's a particularly good way to try a few different beers since The Excelsior Room doesn't offer flights or samples.
The downside to offering beer from small breweries: prices are usually higher. Depending on what beers you choose, you can get a pint for between $5 and $10. "A couple of people have walked in looking for Coors Light, we don't have it, and they just leave. But there are people that are willing to explore and think that the price is worth it and those are Excelsior Pub people."
Right now there are 14 beers on tap at the Excelsior Room, along with 10 wines. "There are a ton of wineries in New York," he says. "I'm still getting to know New York wines. It's going to take me a while."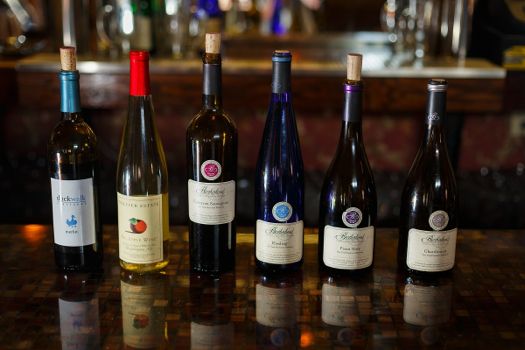 photo: Mike Wren Photography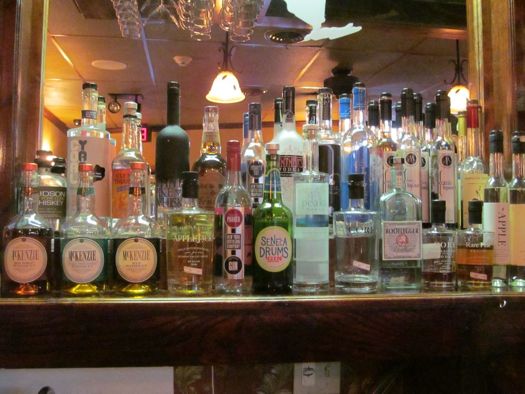 They're also carrying more than a dozen varieties of New York State spirits and creating some New York cocktails -- including a drink called Jason's Capital Apple, a Harvest Spirits Core Vodka based cocktail that is like liquid apple pie.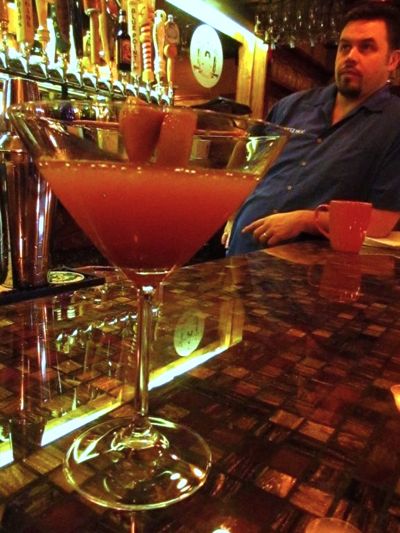 Also spotted behind the bar, Albany Distilling's Coal Yard whiskey.
Excelsior does have some non-NY spirits at the bar. "We keep the well liquor because we realize that some people might come in looking for one of the most famous New York drinks, a Long Island Iced Tea, which requires tequila and rum, so we want to be able to make that for them," says Bowers.
The well liquors are the only ingredients at the bar that don't come from New York. The sodas are from Adirondack Beverages and even the bitters come from Rochester.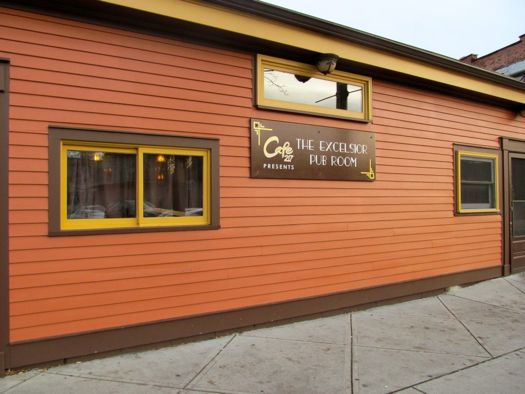 In keeping with the New York theme, Café 217 has added famous Empire State foods to the menu: hot dogs, Saratoga chips, beef on weck (Buffalo) and garbage plates (Rochester).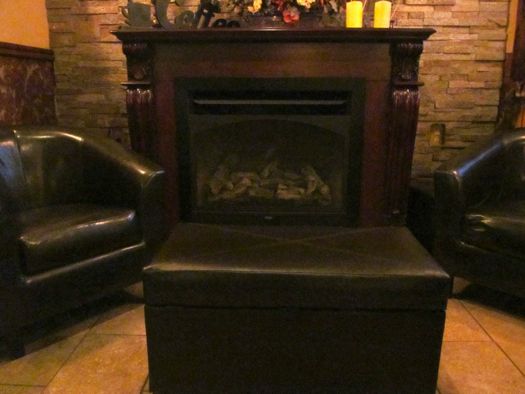 The Excelsior has a fireplace and a pretty relaxing atmosphere -- it's probably not the place to come if you're up for a raucous night of $3 pints and shots, says Bowers.
"I've had two girls come sit at the bar and complain that this place is boring. So I said to them, 'Yeah, this isn't really your scene.'"
Find It
The Excelsior Pub
12 1/2 Delaware Ave
Albany, NY 12210
Hi there. Comments have been closed for this item. Still have something to say? Contact us.