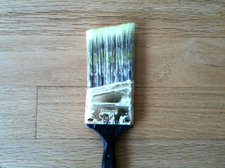 Amy emails:
We built a house and need a lot of painting done and you were the first place I went to for painter recommendations. You had a post about general contractors, but nothing about painters. Could you post a request for good interior painters?
Know of a good paint to suggest to Amy? Please share! And please explain a little bit about why that person is good -- attention to detail, fair price, whatever.
Hi there. Comments have been closed for this item. Still have something to say? Contact us.