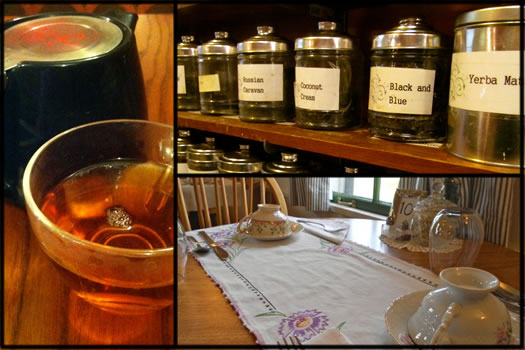 By Casey Normile
This time of year is prime tea-drinking season. And much like coffee, there's a wide range of teas -- from black to green, from organic to single estate.
Here are some local spots where tea snobs* can cozy up to a cup of tea and explore...
*We're using the term "snob" here playfully (of course) -- but if you don't like it, just substitute "discerning, well-mannered tea drinker of sophistication and good taste" wherever you see the word snob.
For the Funky Adventurous Tea Snob: Lil' Buddha, Lark Street, Albany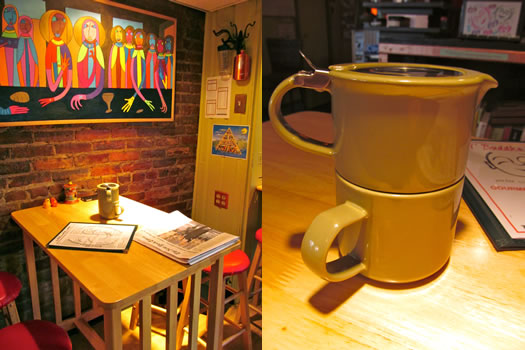 This small, quiet, cozy spot on Lark has more than 60 kinds of tea, including black, white, chai, herbal, pu-erh, oolong, rooibos, and yerba mate. The entire back page of their menu is devoted to their tea offerings so you can probably find a tea you've never tried before. A cup is $2.50, a small pot is $3.50, and large pot is $5.50.
It's a good spot to bring a friend to catch up, but probably not for bringing a large group (the room only sits about 18 people). Also, the café is vegan, so there's only coconut or soymilk for your tea.
You can tell it's for tea aficionados not only from their large selection, but also by their tea timing. If you get a tea to go, they'll make sure to tell you how long to let it steep for so you don't over-steep. Another sign: Lil' Buddha's bulk offerings, which range from $6 for a small 3 oz. container to $24 for a 3 oz. container of Organic Dragon Well Green tea. That's some pretty serious tea.
For the Traditional Tea Snob: The Tailored Tea, Latham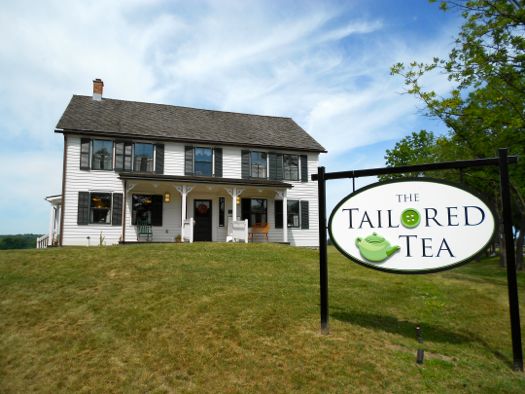 Even the building of The Tailored Tea would please an old-school tea drinker. Built in 1785, the former farmhouse was turned into a quaint teahouse last April. Now, patrons can have breakfast, lunch, brunch, and afternoon tea while feeling like their carriage is waiting for them outside.
Even though Tailored Tea's selection isn't as large as Lil' Buddha -- and there might not be someone to explain the flush of a certain variety -- tea snobs will enjoy the experience. You can get a pot of tea (kept hot with a votive candle underneath) in a sunny sitting room, nibble on a homemade scone, and pretend you're in England -- or Colonial America, at the very least.
Tailored Tea offers English Breakfast, Chamomile, and the other standard teas. But they also fill out their menu with varieties such as Wu Yi Oolong, Autumnal Darjeeling, and Pomegranate Black Currant.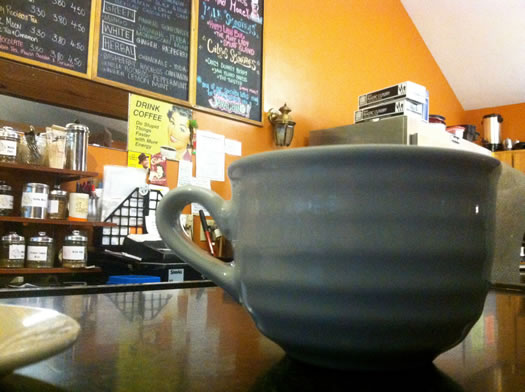 Professor Java's is sort of a mixed bag of café/restaurant, so you never know if it will be busy or quiet. And while the staff isn't necessarily as well versed in tea as it is in coffee, the cafe always has a full list of organic teas from the Schenectady-based Divinitea available, making it any easy stop for commuting tea snobs.
They offer tea lattes (teas steeped in milk in honey instead of water), a tea of the month as well as a monthly Tea Club.
Flavors such as Ginger Lemon Mint, Pinhead Gunpowder Green Tea, and Cinnamon Vanilla Rooibos are available for $2.50 for a large bowl-like mug with free refills on water. Unlike Lil' Buddha which steeps the tea for you for perfect flavor, Java's leaves the tea bag out of the mug for self-steeping.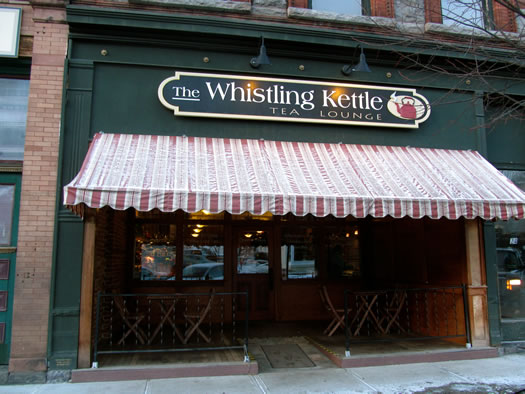 The Whistling Kettle is a tea lover's paradise. The "sniffing bar" at the entrance kind of looks like those votive candles you would find at the entrance of your place of worship. But instead of offering a prayer, all of their teas are available for a sniff -- to get an idea of the flavor -- and feature a full description of its characteristics, country of origin, infusion, and ingredients.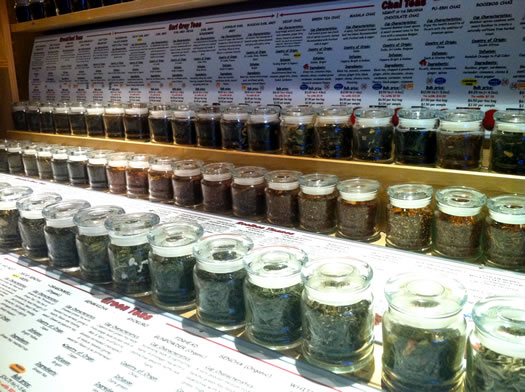 Like Lil' Buddha, they steep the tea for you and it comes in a little pot, good for about 3 cups of tea. And like The Tailored Tea, they also offer afternoon tea with three courses and unlimited refills of the tea of your choice. They also offer tea tastings (example from December), which fill up FAST.
The Whistling Kettle has a full menu for breakfast and lunch, but the majority or it is devoted to their tea -- three full pages of it. The best part is that they tell you about what you're drinking. Instead of ordering "Kambaa" and hoping you don't hate it, the menu tells you:
+ It's a single-estate black tea, which means they are "broken down by region then by specified estates or farms and are prized for their distinctive flavor profiles."
+ It should take about 6-10 minutes for the tea to be steeped and served
+ Kambaa is one of the top 4 estates from Kenya. It's very malty with hints of light currant.
No hassle, no confusion, just pure tea snobbery and enjoyment.
____
Earlier on AOA:
+ The Tailored Tea
+ Afternoon tea at the Whistling Kettle
Yep, Casey works at Professor Java's.
Hi there. Comments have been closed for this item. Still have something to say? Contact us.