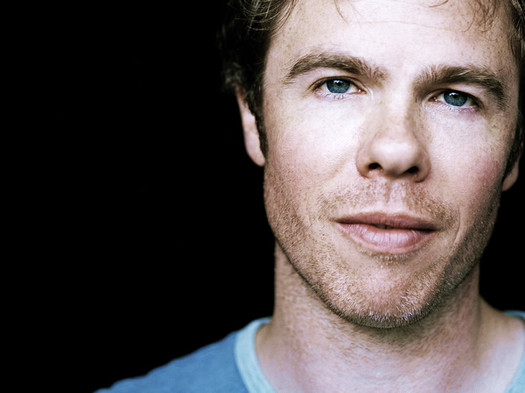 Here are a few things to keep in mind, look forward to, or keep busy with this week, from the weather (mess to start), Front Parlor, to death, to Priscilla, to Laurie Anderson, to Valentine's Day, to music...
Weather
Here's the paraphrased
forecast
for this week:
Monday: Rain/freezing rain/sleet with chance of snow in the evening. Highs in the low 40s.
Tuesday: Cloudy, rainy, maybe some snow. Highs in low 40s.
Wednesday: Sunny, mid 30s.
Thursday: Sunny, upper 30s.
Friday: Sunny and 40.
Weekend: Cloudy, maybe rain and snow, 30s.
Messy to start, not so bad after.
Front Parlor
The Front Parlor storytelling series celebrates its two-year anniversary Tuesday at the Ale House in Troy. This month's theme: Troy stories. "Come share your Troy-related story. Your first encounter with this place? Your favorite defense of or challenge to the reputation? The moment you fell in love with this place? Your desire to be elsewhere? Preferred alternative to the "Tell Right On You" acronym? Memorable experience with The Iliad? Historical Troy tidbit that only you know?" Tuesday 7:30 pm
Arts and sciences
The art of dying
Philosopher Simon Critchley will be at EMPAC Tuesday for a talk about death. Blurbage:
Simon Critchley, author of The Book of Dead Philosophers, will recount anecdotes of philosophers' deaths since antiquity that range from noble to ridiculous. Through the lens of their last moments, Critchley will reflect on the relationship between a philosopher's work and his death. In the process, he will question the adage "to philosophize is to die well" and meditate on the role of philosophy in living a good life in a society like ours that spends so much time and space denying the reality of death.
Part of the continuously interesting Observer Effects series. Tuesday 6 pm - free
The diaristic impulse
There's a reception at the UAlbany art museum Tuesday for the recently-opened exhibit Day after Day: The Diaristic Impulse. Blurbage: "Artists whose obsessive desire to record day-to-day activities, document private worlds, or chart the passage of time is reflected in work that serves as either a staging ground for more ambitious projects, or as an end in itself." Among the works: a series of videos capturing "surreptitious, absurdist, and ultimately subversive acts" in IKEA. Tuesday, reception 5 pm - free
Green buildings
There will be a "virtual tour of noteworthy green buildings" from the Hudson Valley Tuesday at Skidmore, presented by two green buildings professionals. Blurbage: "The buildings on the tour include restored industrial structures, new construction, zero/net-minus residential developments and those that demonstrate features such as living roofs and daylighting." Tuesday 5:30 pm Davis Auditorium - $20 ahead / $25 at door
Priscilla
The touring production of the musical Priscilla, Queen of the Desert opens a five-day run at Proctors Wednesday. The Broadway show is an adaptation of the 1994 film The Adventures of Priscilla, Queen of the Desert. The story follows two drag queens and a transexual as they take a bus trip across the Australian outback (Priscilla is the bus). Wednesday-Sunday various times - $20 and up
Laurie Anderson and creating instruments
On Thursday performance artist Laurie Anderson, EMPAC's first distinguished artist-in-residence, will be giving a talk about "her ever-evolving development of new instruments and interfaces for her productions and performances, and her 'new rig,' which finally allows her to travel with a suitcase of her custom configuration of instruments." The theater in which she's giving this talk filled up right away -- so EMPAC will also be streaming in her talk in its concert hall (and Anderson will stop by afterward to say hello there). Thursday 7 pm - free, no ticket required for conert hall
Valentine's Day
Oh, right. It's Thursday. The holiday originally started as a celebration of the feast of the the Catholic saint Valentine. The backstory on the actual person is cloudy at best -- though the general outline is said to involve a Christian priest who was killed in Rome during the 3rd century for marrying Christian couples and trying to convert the emperor. The celebration of the feast didn't take on an element of romance until Chaucer wrote about it in the 14th century. Paper valentines became popular in England during the 19th century. A woman in Worcester, Massachusetts -- Esther Howland -- is credited with popularizing paper valentines in the United States in the mid-1800s. It ended up being a big business.
A few things that might help you celebrate:
+ Eat this: Chocolates from the Chocolate Mill
+ Ask AOA: Local Valentine's Day gifts?
+ If you don't have reservations already, you may be out of luck. But if you'd like to take shot -- Tablehopping: Valentine's Day restaurant specials. (It's often more fun to stay at home, anyway.)
Anti Valentine's Day
There's an Anti-Valentine's Day Dance Party at 51 3rd Street in Troy Thursday. Blurbage: "Local DJs dancealisadance, Bell's Roar and DJ Rana Ransom will be spinning all women-identified, gender nonconforming and trans artists and producers." The event is a benefit for Ladyfest Upstate. Thursday 9 pm-1 am - $7
Dance Flurry
Coming up this weekend in Saratoga: the annual Flurry Festival, all sorts of dance and music all over town. Friday-Sunday - $95 (full festival), day tickets also available
Music
Monday: Passion Pit, Matt & Kim at RPI Field House
Houston Field House, back in concert circulation. And we get the feeling it will be a full house. 8 pm - $35 ahead / $38 day of
Wednesday: Josh Ritter at The Egg
Singer/songwriter, performing with backing band. With: The Dunwells. 7:30 pm - $34.50
Thursday: Albert Lee at The Egg
Veteran guitarist. With: Kate Taylor. 7:30 pm - $24
Thursday: The Henningsens at Upstate Concert Hall
Country music trio -- a father and his two kids. With: Chelsea Cavanaugh, Skeeter Creek. 8 pm - $10 Canceled.
Friday: Gospel Gala at The Palace
Ten choirs and groups from around the Capital Region performing in honor of Black History Month. 7 pm - free
Friday:Willy Moon at Dinosaur Bar-B-Q February 15
As heard in the iPod commercial. A free show (21+) thanks to EQX and a beer company. 10 pm - free
Friday: The Manhattan Project at Red Square
Electronic. With: Wobble Sauce. 8 pm
Friday: Ensemble ACJW at Skidmore's Zankel Center
Ensemble of young classical musicians in a program backed by Carnegie Hall, The Juilliard School, and the Weill Music Institute. 8 pm - $8
Saturday: The Wiyos at The Egg
Vaudeville-esque. With: Mike & Ruthy. 7:30 pm - $24
Saturday: Red Molly at Proctors
Bluegrass/folk/jazzy western trio. With: Steel Wheels. An 8th Step show. 7:30 pm - $26 ahead / $28 day of
Saturday: Zephyros Winds at Skidmore's Zankel Center
Chamber wind ensemble. 8 pm - $8
Saturday: Temptation of the Muses at Troy Music Hall
Collaboration between choreographer Nai-Ni Chen, the classical ensemble The Ahn Trio, and composer Kenji Bunch. 8 pm - $15 and up
Saturday: Festival of Polychoral Music at Union College
Music written for multiple choirs, featuring Union College choirs as well as College of St. Rose Madrigal Singers and Castleton Chamber Singers. 5 pm Memorial Chapel - free
Sunday: Sunny Side of the Street Band at Red Square
A thank you show to the Americana band's supporters on Kickstarter. 5 pm - $5 (if not a Kickstarter supporter)
____
These are a just a few things for this week. Know of something people should be looking forward to this week? Please share!
Proctors, the Troy Music Hall, and Skidmore advertise on AOA.
photo: Marcelo Biglia
Say Something!
We'd really like you to take part in the conversation here at All Over Albany. But we do have a few rules here. Don't worry, they're easy. The first: be kind. The second: treat everyone else with the same respect you'd like to see in return. Cool? Great, post away. Comments are moderated so it might take a little while for your comment to show up. Thanks for being patient.